I can't believe it's already been a week since I went out to John Little's shop to begin my mentoring in Blacksmithing, thanks to a grant I applied for and was granted, from Nova Scotia Communities, Culture and Heritage, Culture Division. Thank you!

This was the first of many days of mentoring, and I spent the whole day out there.
Unfortunately, I was too busy listening and learning to be taking many photos, but here are the few I did take. The very first thing we did is discuss forges in general, coals and where what kind of coal, where it comes from, et cetera. And then we fired up the forge!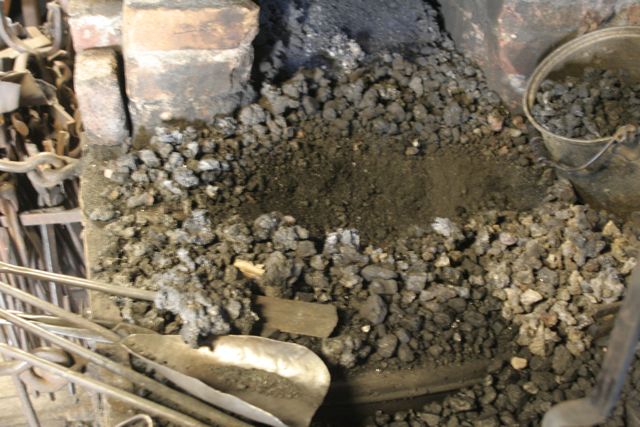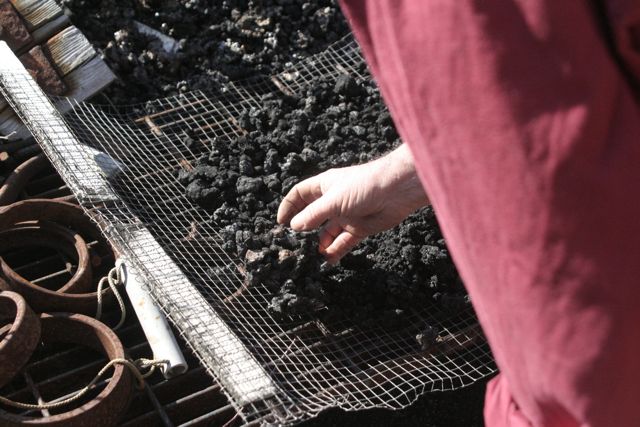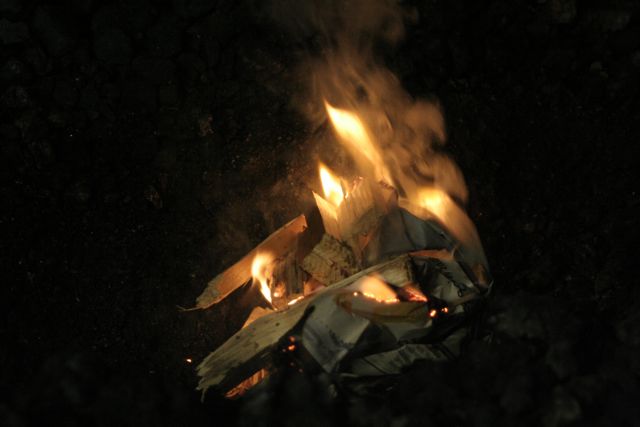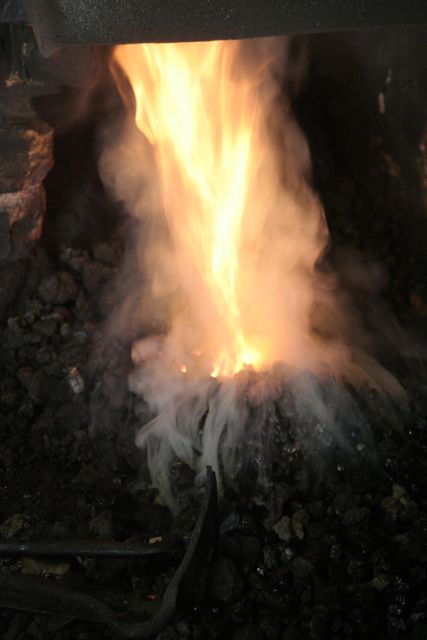 And then the lesson on how to hold the hammer began. Not just how to hold the hammer, but how to use the body, and gravity, rather than force.  The whole thing reminded me very much of the practice of Meditation Archery, Kyudo.  In this, one holds the bow, called yumi, in a surprisingly light grip. This allows for the yumi to turn or swivel in the hand upon release of the ya, or arrow.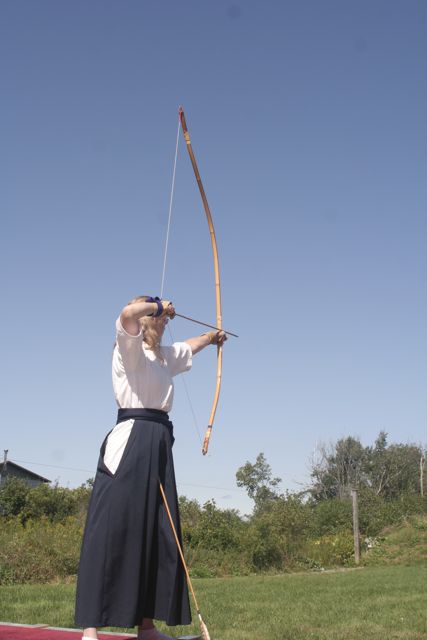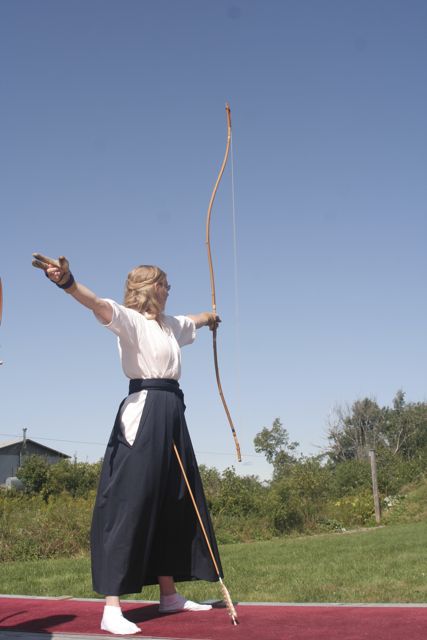 A cup of tea is said to be able to be placed atop the hand between thumb and index finger, and an egg could be held in the hollow of the left hand when the yumi is being drawn. Very little actually holds the yumi in place.
Although of course there is much more to be said about Kyudo, I will leave it with this for now. Suffice it to say that this similarity in holding the yumi and holding the hammer was really fascinating to me. I began using the hammer on a piece of wood, until I got over the first few blisters and started to get the hang of it. And then I made my first nails 🙂  I was quite excited about this, and look forward to more. The first nail is said to bring good luck (or something), so I plan to do something special with it … I'll let you know!