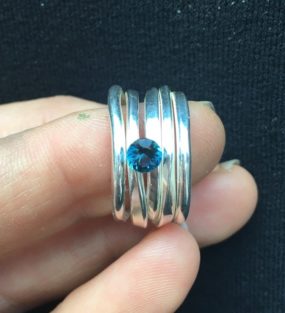 After coming back from Harmony Arts Festival, there was much to do – catching up on gallery requests that had come in while I was away, and starting on the custom rings ordered at the festival in Vancouver.  It is always exciting to make custom pieces for clients with stones which they hand-picked. But it is also never easy – with each ring being unique and different, there is a lot of thinking, playing, and decision-making involved to figure out where exactly the stone should go.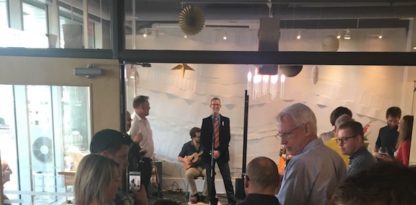 And I was delighted to celebrate my colleague, custom jeweller Dana Grund's one year anniversary of being in his elegant new space at King's Wharf in Dartmouth, NS.
Dana's shop was buzzing with the celebrators last Saturday. Thanks for inviting me! I love that about the maritimes – this sense of mutual appreciation amongst crafters.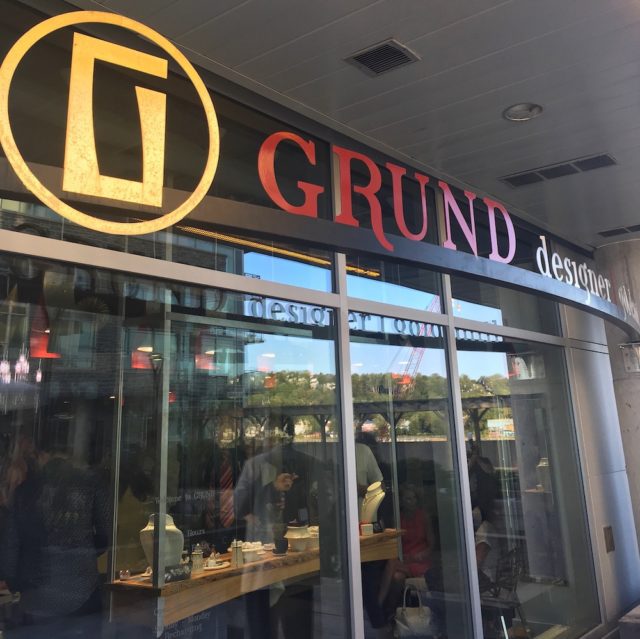 To celebrate what's left of summer, and to assure balance in my life, I took a little bit of time off last Sunday, when I went sailing on the beautiful Nova Scotia shoreline. A couple of the photos here were taken by artist Shelagh Duffett, who has gorgeous photos on her blog  – click here to read it!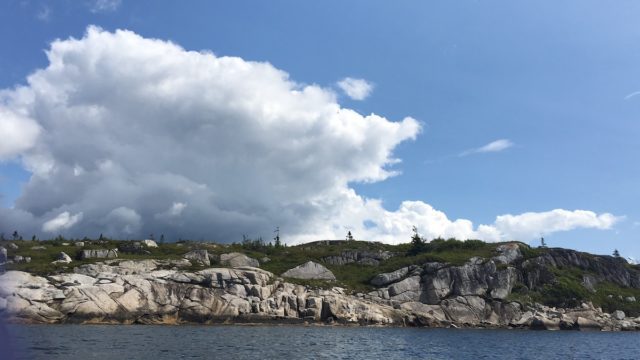 Let me explain what exactly I mean by 'sailing' – as there are many forms of that. As you may know if you have been following me for a while: I have a fondness for hand build wooden boats. Usually I prefer them kinda big – big enough to sleep and cook on. Our own little boat is the opposite – it is basically a tiny little, very heavy rowboat made of plywood, which can also take a sail.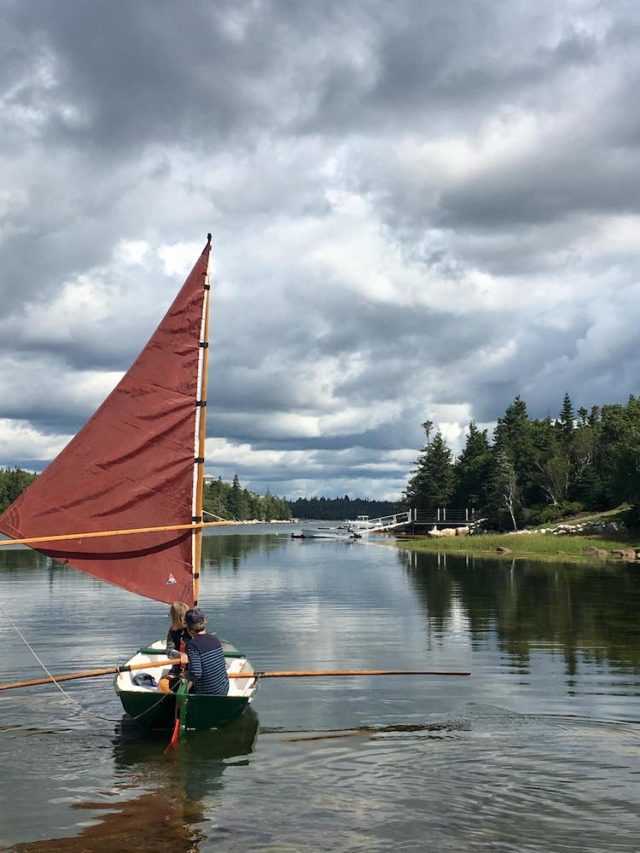 But it gets us out there!
I love the sense of space, which sailing provides.
As dock space is expensive, we keep our "Gypsy Girl" in the woods. It's quite the haul each time to get her out and back in. And we have to time our sails with the tide – can't get the boat in or out unless the tide is high. But hey, what are a few compromises if you get to go out on the water!
There are several steps to making this happen each time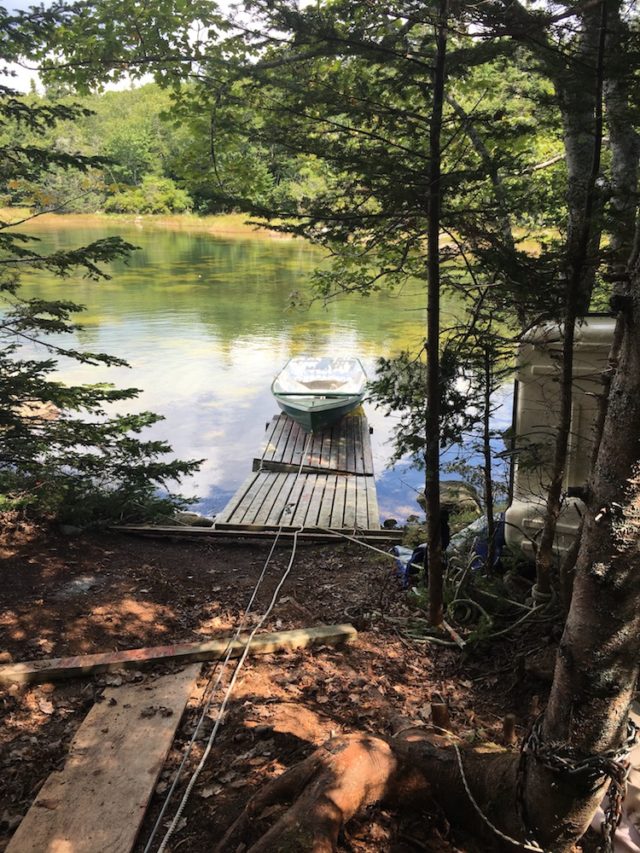 But eventually she's all ready for the tarp – until next time!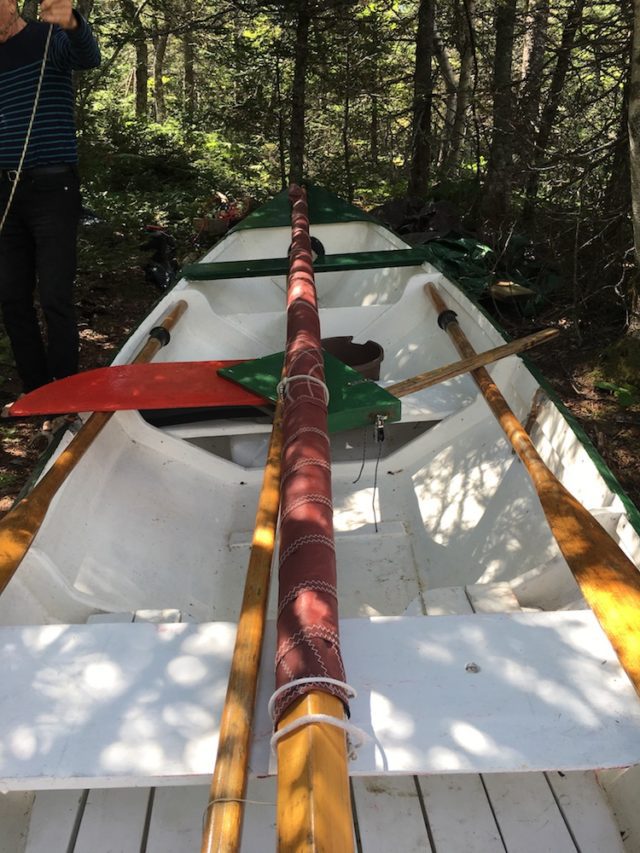 I took this photo on our way out of the bay. There is inspiration everywhere!