Look what I did: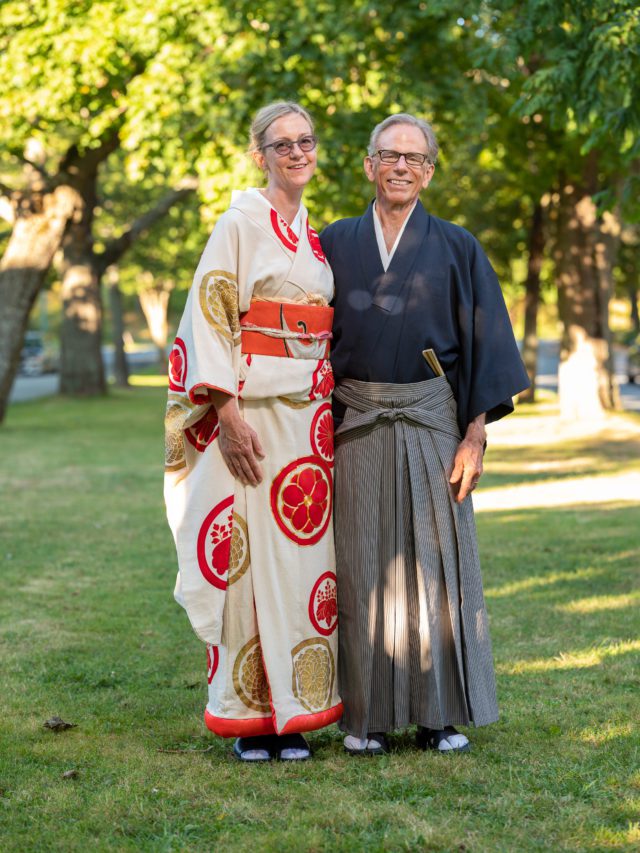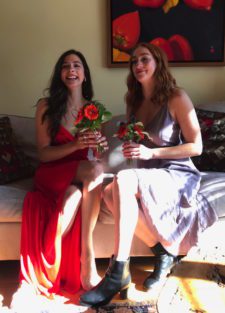 Yup. that's right: a few weeks ago, I married my sweetheart of ten years, and friend for 30. We had the simplest of ceremonies, right in our living room. My best friend, who happens to be a justice of the peace, officiated. The only guests were my two daughters.
It was simple, and really fun. We hadn't dreamt anything up – we just were.   The vows were followed by champagne and oysters right there and then. The only 'formal' thing we did is have photographer Marvin Moore take a portrait – in a beautiful spot right around the corner from our home – a place where I often go to collect leaves for my MapleLeaf series, actually!
As you might know if you follow me on Instagram or Facebook, I practice contemplative archery. That ancient art has many rituals, including that of purification of the four directions, which we did at the start of the whole thing. That's how we ended up wearing Japanese formal clothing. My now husband had found this incredible silk kimono years ago in Kyoto. This was the perfect occasion to wear it. It is hand painted and has decorations with real gold threads – how perfect for a goldsmith, don't you think?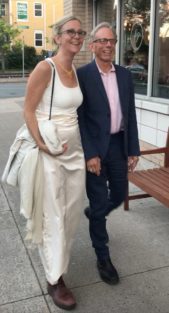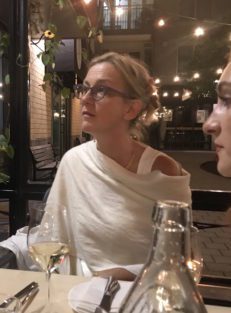 After the photos, a quick change before we went restaurant-hopping to our four favourite Halifax restaurants, meeting one favourite couple in each place for a short stint to share the joy. Thank goodness they are all small-plates restaurants: Bar Kismet, Fieldguide, Highwayman, and Little Oak. 
Show us the ring, show us the ring, you say? Even though I had proposed with a ring I made, I later found out that it is said to be inauspicious for a goldsmith to make her own wedding bands. So, master goldsmith Ha at Fireworks Gallery in Halifax made my husband's 22k band, and I now wear a beautiful set made by an artist I met at a jewellery show in Las Vegas a couple of years ago, the wonderful Adel Chefridi.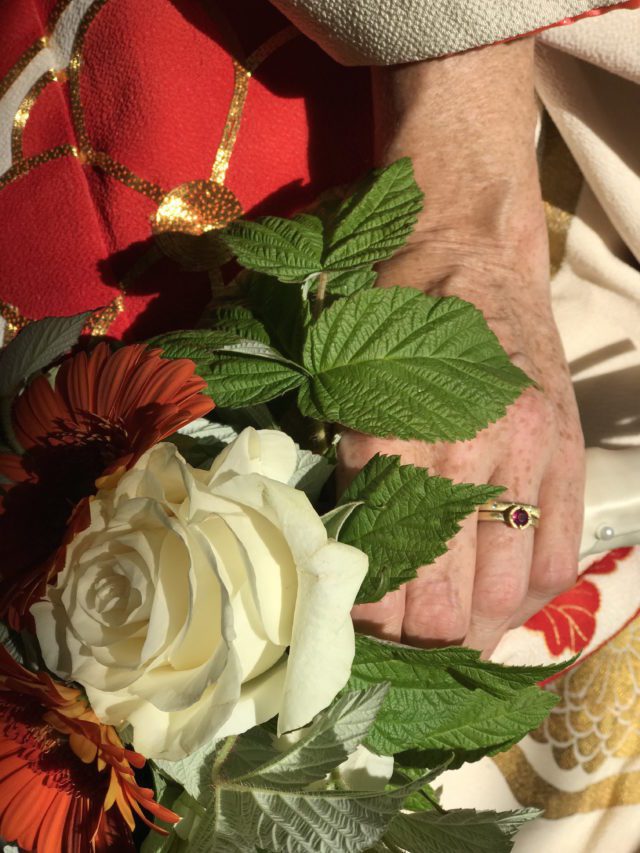 If you are in Vancouver, come have a close look at the CircleCraft Market, November 7-11 downtown. Buy your tickets online ahead of time using promo code CCM!