I have to say, I fall in love easily. Especially when it comes to coloured gemstones! And so, when my stone merchant, the wonderful Martine Lavoie of Pierres de Charme, stopped by a few months ago, I went a little crazy.
And look what I did: how fun is this? I call it 'Bling Jam', gold and silver coloured sapphires set in sterling silver and 18k gold Onefooter rings, set with a variety of sapphires and diamonds. It's so much fun to play with all these colours of sapphires!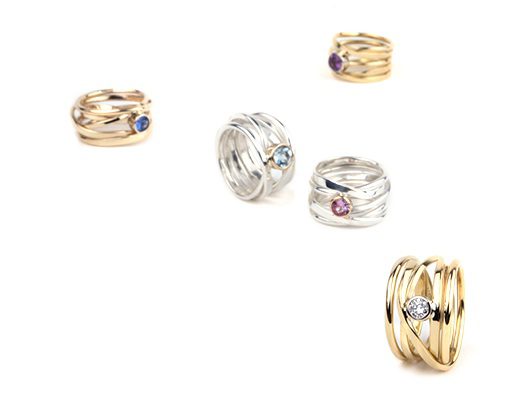 These pieces take extra care, time, and money, so I am creating one at a time. I currently have my work in 30 galleries, so it'll take a little while to get these out to my galleries.  But look (or ask) for one near you soon!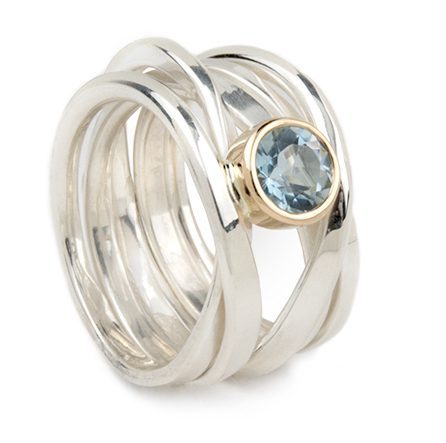 Oliver & Espig – Architects of Fine Jewelry in Santa Barbara, California, was the inital inspiration for such extraordinary fun; they carry several gorgeous ones. Incidentally, I had a wonderful and inspiring conversation with owner Glen Espig on a recent stop there. We'll see what will come of it!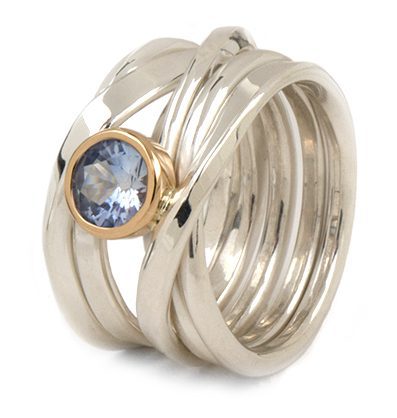 By now, Human Arts Gallery in Ojai has one such ring as well, and two were just purchased by Compliments Gallery in Kennebunkport, Maine. Thanks to Christina Arsenault for the great photos.