Oh dear, it's been too long. Here are finally a few pictures from my presenting my work at the Buyers Market of American Craft in Philadelphia.  Exhibiting at this wholesale show (where galleries 'shop' for their retail locations) had been a long-time dream of mine (I mentioned it in a blog post in 2011, see here). BMAC, for short, is propably the highest quality wholesale show on the continent, and even applying to exhibit was a terrifying prospect. Because this was going to be such a big undertaking, I went last year to visit, to 'walk the show', as it is called in the industry.  And then I was there as an exhibitor this year!
Because it was my first time (and winter, and Philadelphia), I arrived extra early. So early, in fact, that I was one of the first exhibitors at the Philadelphia Convention Centre.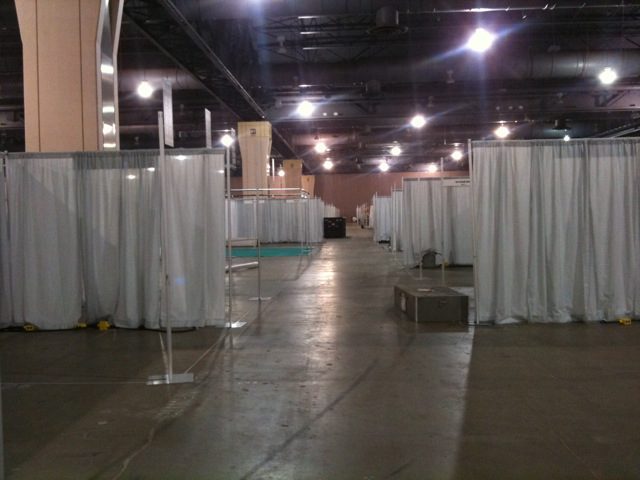 Vendors started arriving at the loading dock at their scheduled times, carrying in their booths in parts and pieces.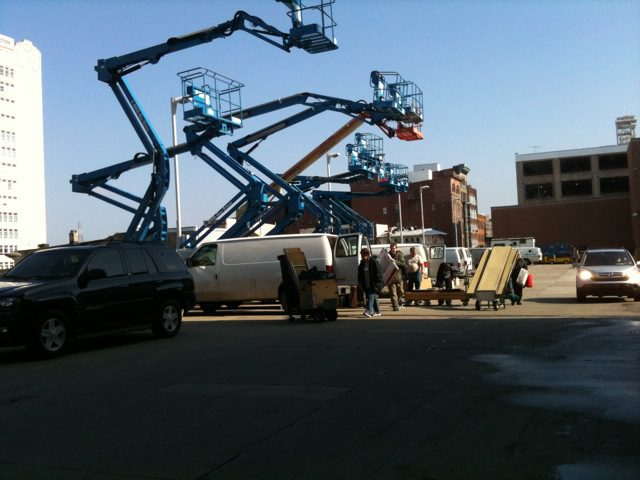 Because I wasn't sure how it would work to travel with my own showcases, I played it safe and rented display cases, furniture, and lights.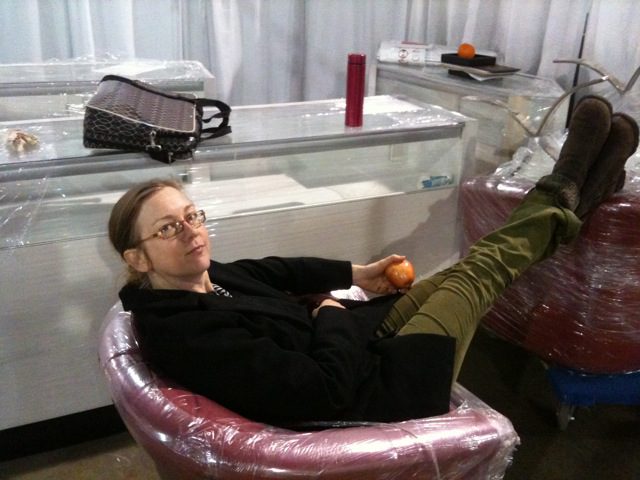 Finally ….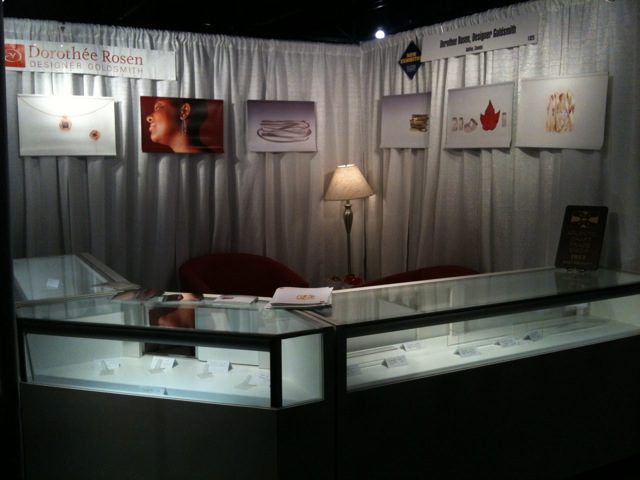 Once everyone was set up, it was a truly intimidating sight to understand that I am only a tiny part in this huge display of talent.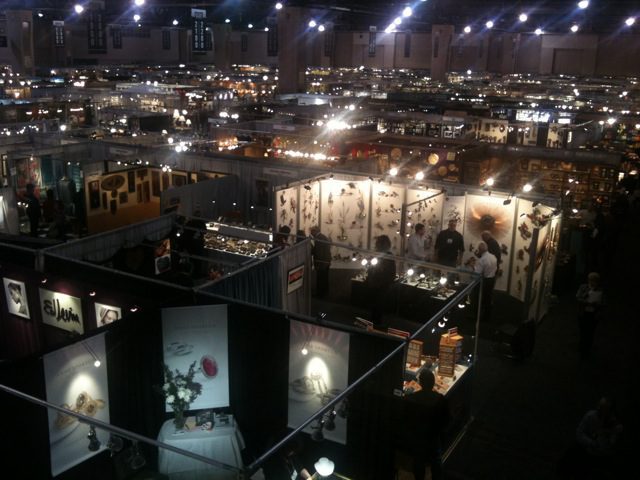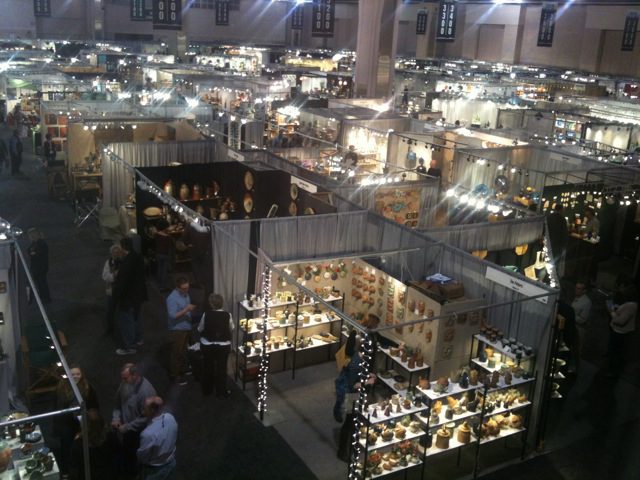 Somehow, I ended up with a red-and-white theme for the booth.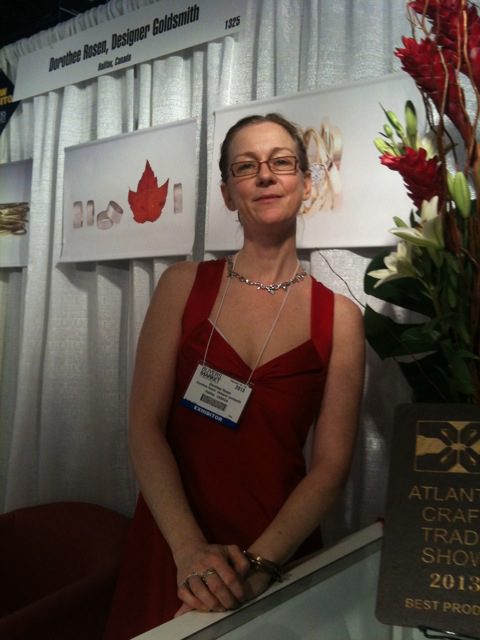 All kinds of juried, hand-crafted items of the highest quality are represented. It is important to be professional, so I hired help.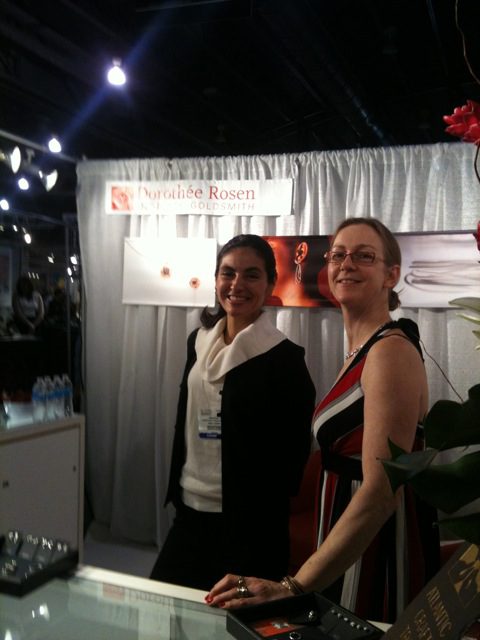 Rule #1 at a tradeshow: don't sit down. I managed to follow this almost the entire four days of the show ….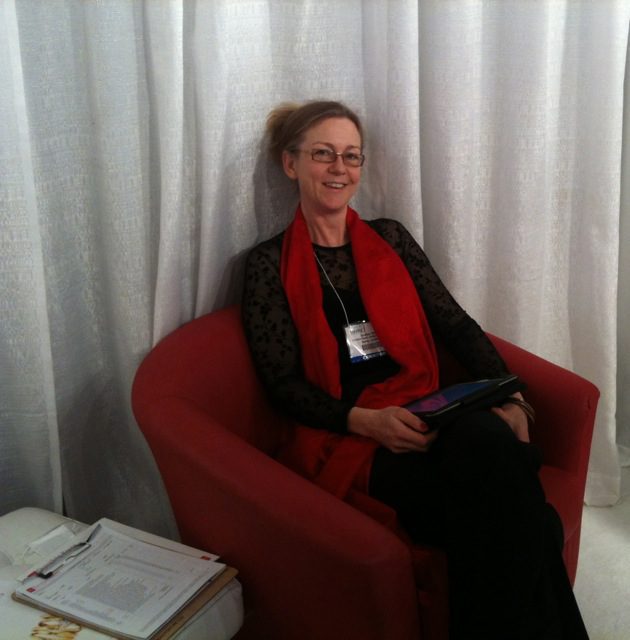 Good food (and a budget) are important to me, so I made almost all meals in the flat I rented (cheaper than the hotel!), with fresh ingredients from the Reading Terminal Market.  There was very little time or energy for anything besides the tradeshow, but I did manage to  satisfy my foodie-needs: I had two memorable meals out. I experienced an excellent tasting menu with friends at Bar Ferdinand, and enjoyed an outstanding experience at Marigold Kitchen, in the beautifully quiet company of only myself. I highly recommend you check out that sweet spot when you visit Philadelphia.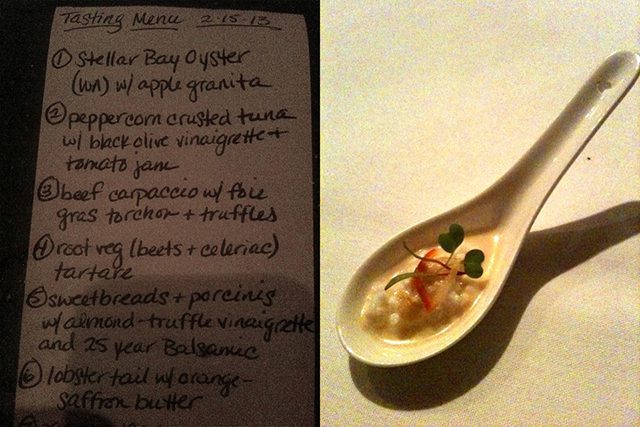 And then something really exciting happened (and I don't mean the emergency landing and 14 hour delay at Philly airport) … I'll tell you about it in my next blog post!