I had a fabulous time this past weekend at the Avondale Garlic Festival. This annual event is such a different pace from the hustle and bustle of my other shows, that it almost feels like a vacation. And how great to see my fellow artisans!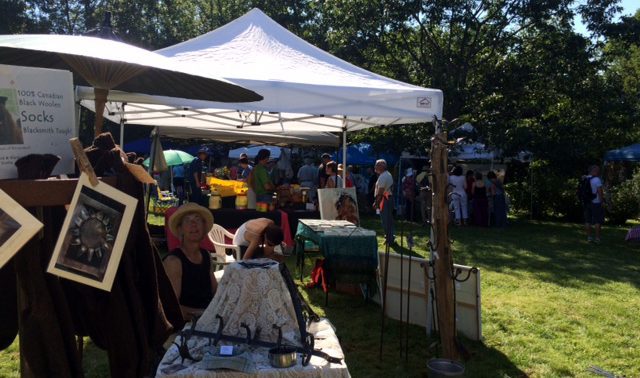 Avondale Winery, famous not only for its award-winning wines, but also its move of a historic church, puts on two annual festivals – one in June, one in September. Juried artisans show their wares, farmers sell garlic and other produce, there is live music and food trucks, wine and ale tastings, contests and workshops, and chef demos.
It's wonderful to connect with people personally. There are several folks who come to see me here every year.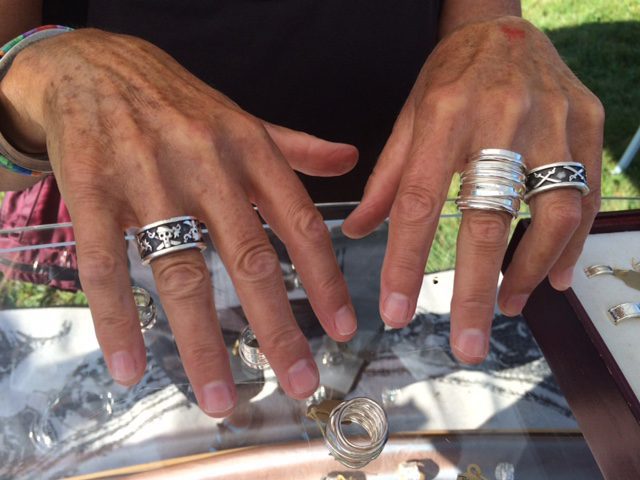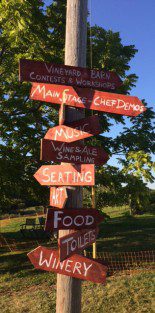 The event was sweetened this year by a couple from Cape Breton, who brought with them not only 8 different varieties of garlic, but also a big ice chest full of oysters! At $15 for a baker's dozen, how could I resist? Ah, but what a great feeling: to stand in the middle of a meadow in rural Nova Scotia, on this unusually warm Sunday afternoon, and be slurping deliciously sweet, ice cold, beautifully fresh Cape Breton oysters!
PS: sorry to my vegetarian and vegan friends. I had to!