Customized Handmade Gold Rings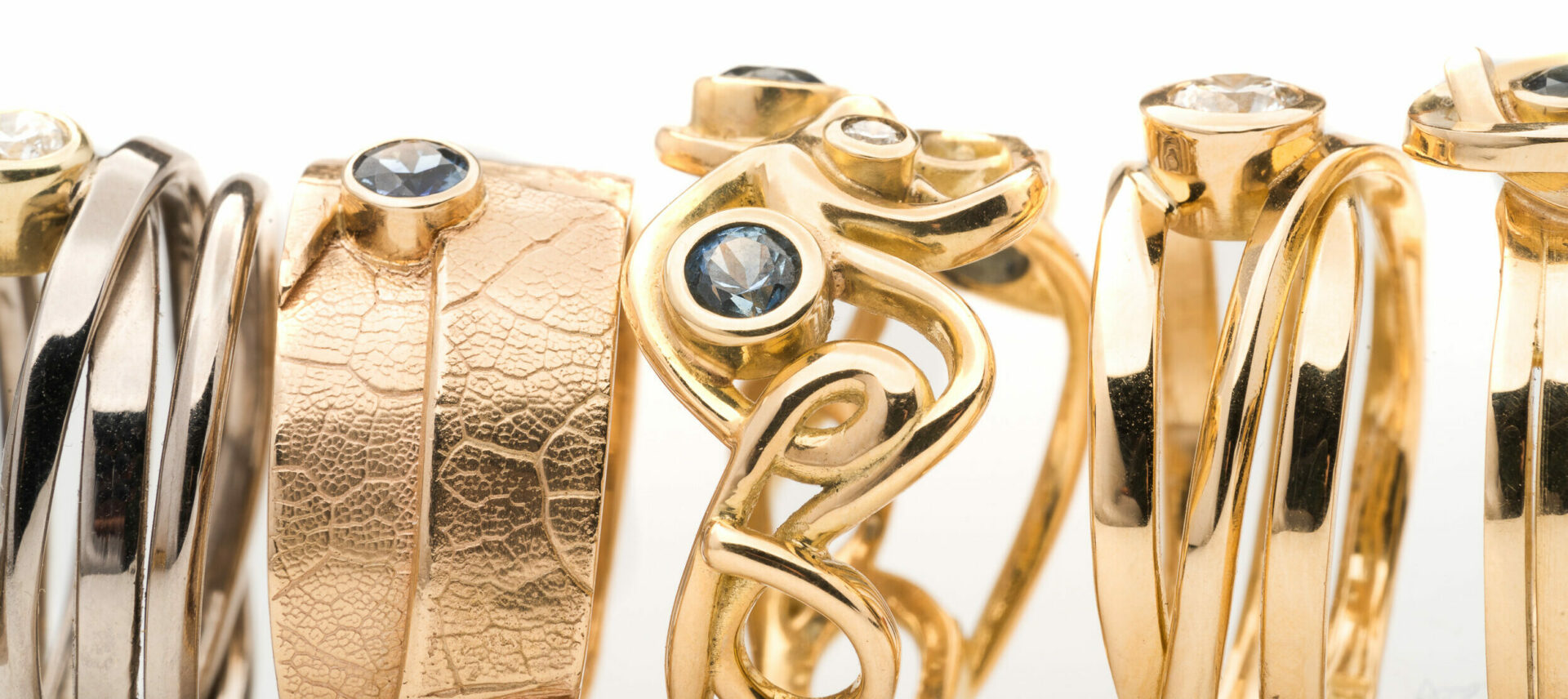 1.Choose your style > 2.Choose your metal > 3.Choose your stone > 4.Let's create it!
Whether it's a tribute to an heirloom, an anniversary gift, a present to yourself, a unique handmade engagement ring, a personalize wedding ring, or anything else, I'm looking forward to creating something special with you.
The calculator below will help you to get an approximate estimate for some of my classic ring styles.
Please note: as of June 30th, 2021, I am no longer making custom rings with gems in sterling silver. 
You can book an appointment to discuss your project with me virtually or in-person in Halifax, Canada.
Have another custom project in mind? Want something outside these five ring styles? Click on the "Other Unique Custom Jewellery" to give me an idea!
*Turn any ring into a family ring by adding more birthstone gems
Custom Ring Quote Calculator