Every Sunday at noon Halifax time (AT)—that's 11am in Montreal, 9am in Calgary, and 8am in Vancouver (PT)—join me for a LIVE check-in. I discuss all sorts of topics – some jewellery-related, and others not. I have discussed how to clean your jewellery, various ways of how jewellery is made, and different gemstones.  I did a whole series of LIVES on diamonds, for example. Sometimes I talk about different metals, or how to wear different length of chains.  Every now and then, I discuss non-jewellery related topics. And sometimes I bring on guests.  Every week is something new to learn!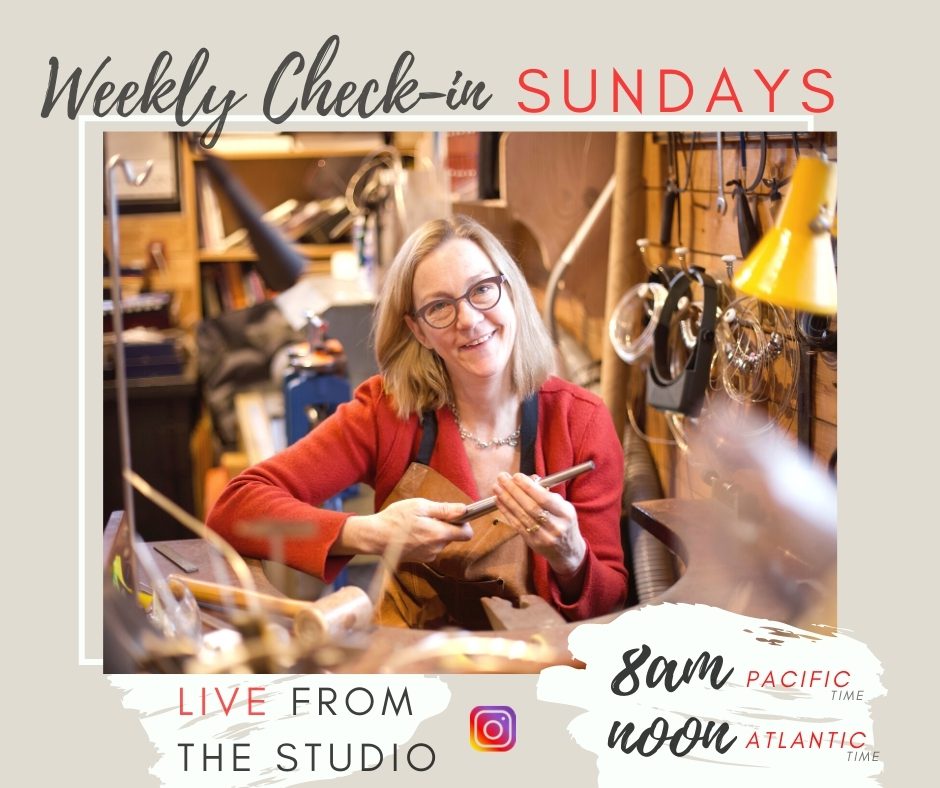 Join me on Instagram: https://www.instagram.com/dorotheerosengoldsmith/
Can't make it live? All the recording archives can be found on either Instagram IGTV or – barring technical difficulties- my YouTube Channel.