Oh boy, did we have fun: four women, spending the day forging together! First, we went shopping for metal. For a materials-junkie like myself, that was half the thrill!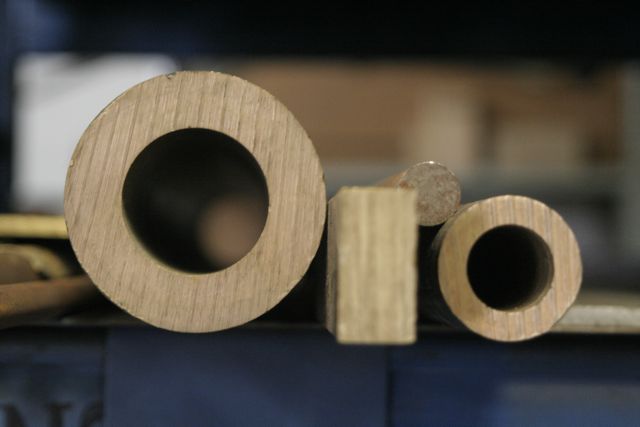 Then we arrived in Lynn's cozy forge cabin, which she built all herself. Soooo impressive! First, the fire is made, and the lengths of metal need to be shortened.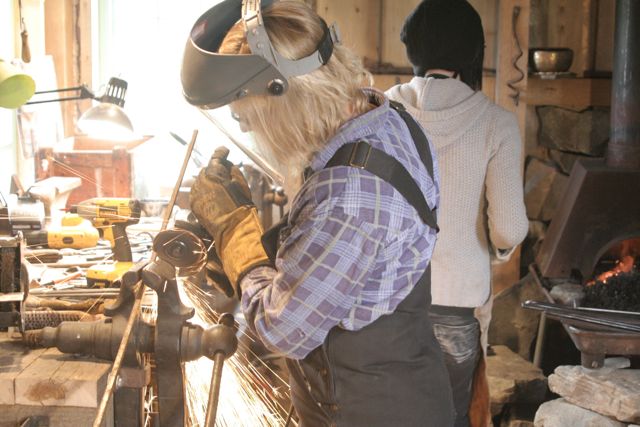 It was really great cameradery to drive out to our friend Lynn's together, light up that fire, and start swinging that hammer! Of course three of us had only the slightest or no idea of blacksmithing, but Lynn was gracious and generous, and so everyone got to make something that made them proud.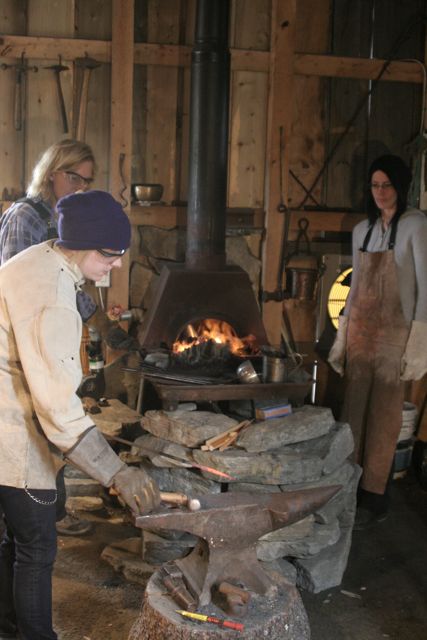 But really, the funnest part is not what you get at the end; the funnest part is taking that glowing hot metal out of the fire, laying it on the anvil, and then hitting it with a hammer … at this point, we just hope that those hammer blows may move the metal, but mostly, the metal is smarter! I am also discovering that forging steel is very different from working metal cold, as I do with gold and silver. I continously have to pull myself out of the trap of trying to work hot steel in the same way in which I work annealed gold or silver. I even tried making a Onemeter bangle in stainless steel; it just doesn't work!  It will be very interesting to go out on further limbs with hot steel, and to then reign it in to bring what I will learn in the forge, back to small scale gold and silver work. I am also pondering the idea of bringing calligraphy into the forge, somehow, oooh, that could be so exciting…
For now, I am learning learning. It's quite hilarious, actually: one feels so superior laying that glowing hot metal on the cool anvil, raising the hammer …. but what actually happens when the hammer comes down, that all depends on your knowledge of the art of blacksmithing, and of this, I -for one- have no idea yet.
So I am all the more pumped to go visit with master blacksmith John Little again this Saturday! I have been thinking a lot about what I'd like to learn from him this time, have been working with (very cold!) plasticine clay, as per John's recommendation, and feel well prepared to see my mentor again after having gathered more experience with the hammer. Plus, the eggs from his chickens (which love wondering into the blacksmithing forge all day long) are to die for 😉