I love this time of year so much – the abundance of the earth's fruits evident everywhere. We also see of course the havoc which nature can create – my thoughts go out to those effected by the storms and turmoil in the world. It's been an interesting year.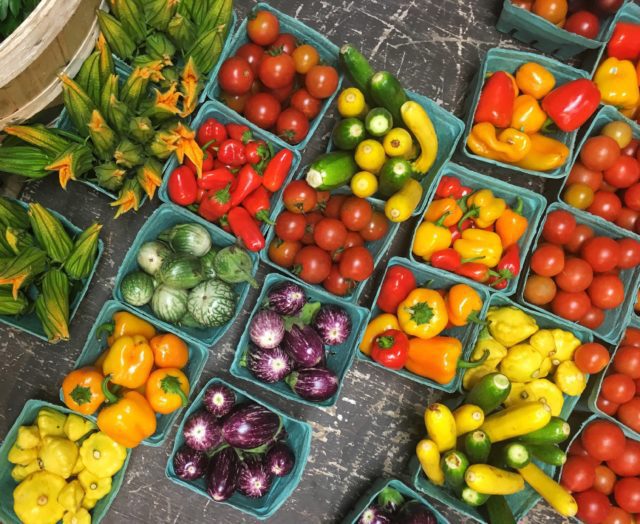 While I was in Vancouver for the Harmony Arts Festival, under hazy skies and a sense of worry from forest fires in interior B.C., several clients picked out gemstones from my collection, for me to put into custom-made Onefooter rings. I have been busy making these since coming back to my studio. Over the last weeks, I have finally been able to send them out.  It's been such a joy to receive messages such as this one:
"Wanted to let you know I received your beautiful ring today. Love, love it!
Thank you for designing my one of a kind gift!"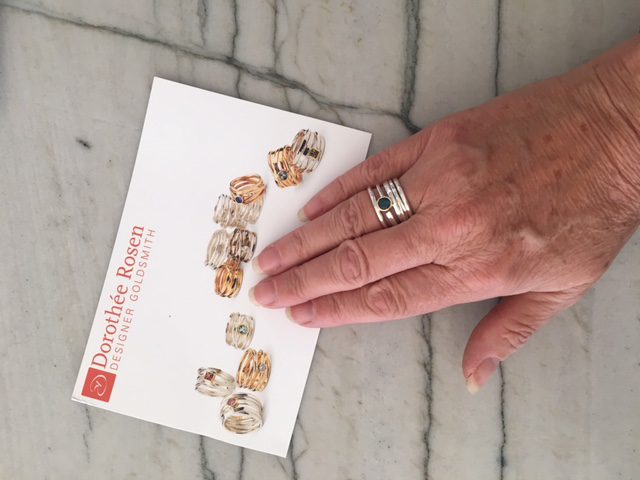 I did not know this until she wrote that sweet note:  this custom ring with the Australian sapphire she chose on-site in WestVancouver was the present her husband gave her for their 33rd wedding anniversary! I was so touched to be able to play a role in such a milestone.
Similarly, I had created another anniversary gift a little while back – if you follow mean Instagram , you will have seen me write about it.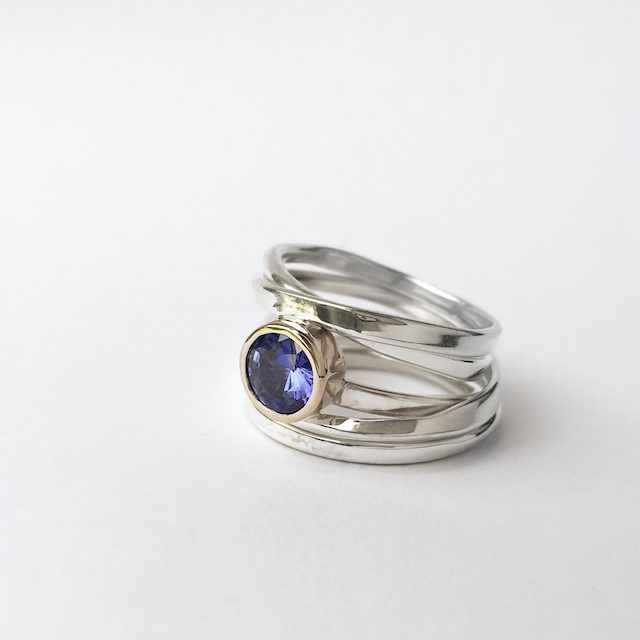 This ring was celebrating 20 years. I had such fun working with the husband, whose care for his wife became evident in the meticulousness with which he worked with me, long-distance and via emails, to choose exactly the right stone.  I, in turn, worked with my stone merchants Martine and Benedicte from Pierres de Charme to find this perfect sapphire. And together, THIS happened!
I am very honoured and it fills me with joy to be able to do these very special projects. Here is another custom ring from Harmony Arts, in case you missed it on Instagram:
Lastly, this is one, below, I still have – it's size 7.5, and is $980. The red spinel is just so pretty! Did you know spinel was recently added as a birth stone for August. True story.
Ok well I'm off to go sailing our little wooden sailing dinghy – probably one of the last times this year. Hope you are having a fabulous equinox weekend!