I am very fortunate that a big part of what I do involves making people happy, bringing them joy with the pieces I make. And I love making connections with people through my work. Often, these can be very touching stories.
I wrote about my first meeting Monica in a blog post in 2012, ici. It was a delightful chance encounter in the Mountain Gallery at the Fairmont Hotel Lodge in Jasper, Alberta.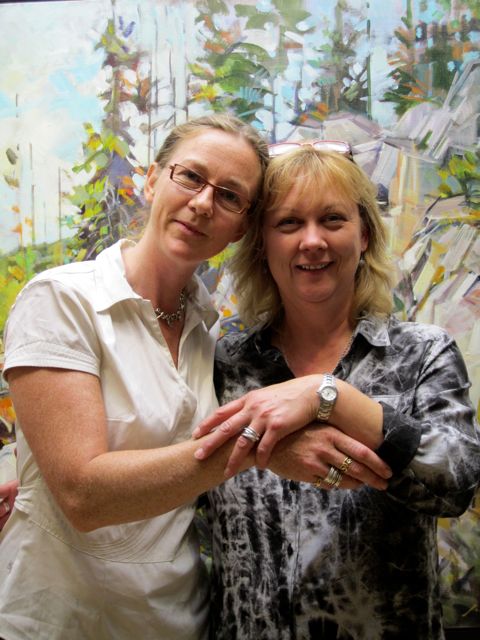 In the spring, Monica's friend  Shirley contacted me to make a surprise ring for her For MacMurray friend.
It was such a touching situation! I ended up getting in touch with Monica after the surprise, and she wrote this (click here for text version):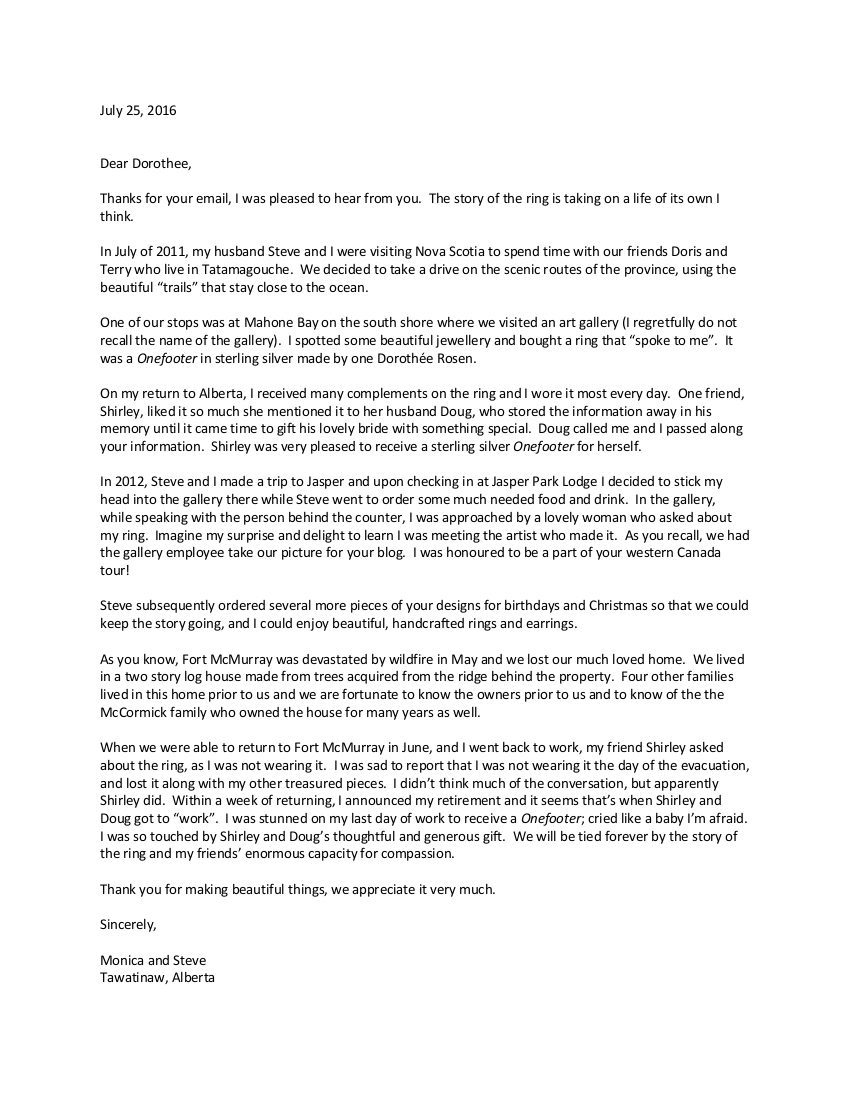 Shirley sent me this photo from the surprise gifting of the ring: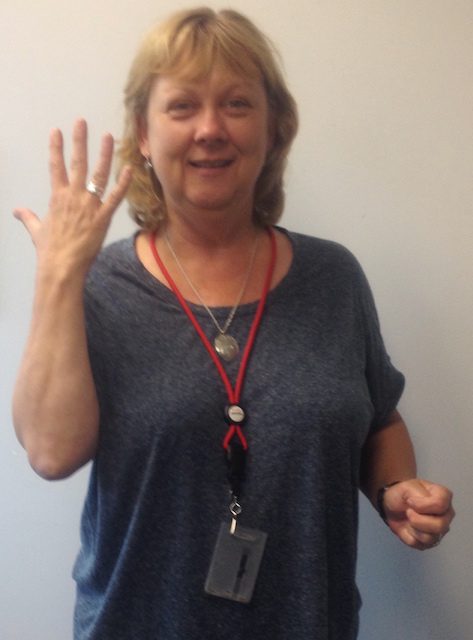 Here is the text of Monica's letter once more, in case you are looking at this on your smartphone, which will be too tiny to read the actual letter:
Dear Dorothee,
Thanks for your email, I was pleased to hear from you. The story of the ring is taking on a life of its own I think.
In July of 2011, my husband Steve and I were visiting Nova Scotia to spend time with our friends Doris and Terry who live in Tatamagouche. We decided to take a drive on the scenic routes of the province, using the beautiful "trails" that stay close to the ocean.
One of our stops was at Mahone Bay on the south shore where we visited an art gallery (I regretfully do not recall the name of the gallery). I spotted some beautiful jewellery and bought a ring that "spoke to me". It was a Onefooter in sterling silver made by one Dorothée Rosen.
On my return to Alberta, I received many complements on the ring and I wore it most every day. One friend, Shirley, liked it so much she mentioned it to her husband Doug, who stored the information away in his memory until it came time to gift his lovely bride with something special. Doug called me and I passed along your information. Shirley was very pleased to receive a sterling silver Onefooter for herself.
In 2012, Steve and I made a trip to Jasper and upon checking in at Jasper Park Lodge I decided to stick my head into the gallery there while Steve went to order some much needed food and drink. In the gallery, while speaking with the person behind the counter, I was approached by a lovely woman who asked about my ring. Imagine my surprise and delight to learn I was meeting the artist who made it. As you recall, we had the gallery employee take our picture for your blog. I was honoured to be a part of your western Canada tour!
Steve subsequently ordered several more pieces of your designs for birthdays and Christmas so that we could keep the story going, and I could enjoy beautiful, handcrafted rings and earrings.
As you know, Fort McMurray was devastated by wildfire in May and we lost our much loved home. We lived in a two story log house made from trees acquired from the ridge behind the property. Four other families lived in this home prior to us and we are fortunate to know the owners prior to us and to know of the the McCormick family who owned the house for many years as well.
When we were able to return to Fort McMurray in June, and I went back to work, my friend Shirley asked about the ring, as I was not wearing it. I was sad to report that I was not wearing it the day of the evacuation, and lost it along with my other treasured pieces. I didn't think much of the conversation, but apparently Shirley did. Within a week of returning, I announced my retirement and it seems that's when Shirley and Doug got to "work". I was stunned on my last day of work to receive a Onefooter; cried like a baby I'm afraid. I was so touched by Shirley and Doug's thoughtful and generous gift. We will be tied forever by the story of the ring and my friends' enormous capacity for compassion.
Thank you for making beautiful things, we appreciate it very much.
Sincerely,
Monica and Steve
Tawatinaw, Alberta