I am always interested in working with line, exploring manipulation of the line itself, and of volume created through line. And I love to move metal.
Mes Série OneFooter is the most pivotal example of these creative passions. 
The initial inspiration for this Series was a brush-and-ink drawing to classical music: on a very long roll of paper, I let the calligraphy brush move to the sound, manipulating the pressure as the music moved me to. Looking at the resulting undulating line of black on white, I then looked for expression of this experience in volume. That is how the OneFooter Series was born.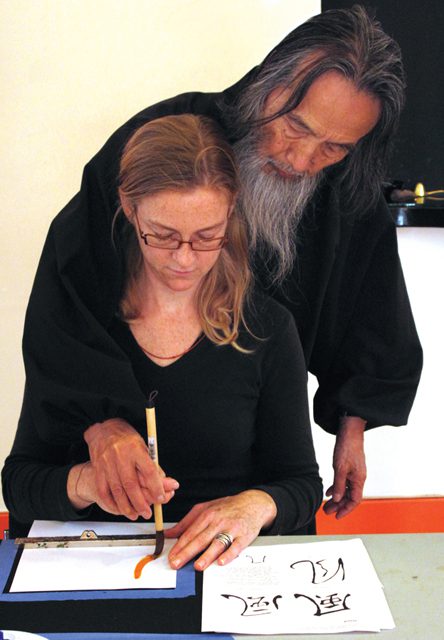 One foot of gold or sterling silver wire is first forged to change and vary the shape along the length of the precious metal. Then I wind repeatedly and solder the continuous loop. Thus, the metal wraps around the finger many times without beginning or end. The metal finds its own way in this process – it's a 'conversation between the metal and the maker': I coax it, and it responds. I often liken this process to parenting: we can give our children direction, but they will find their own way.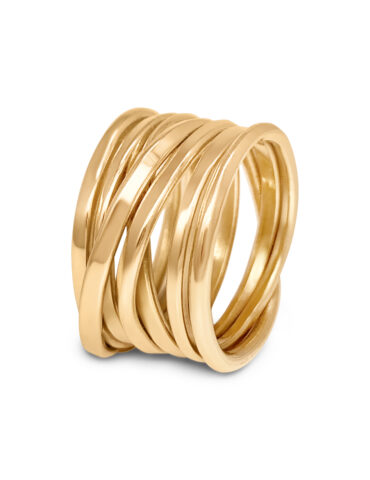 Chaque bague est unique et différente, pas deux sont pareilles!

Onefooter rings come in different lengths, and can be made out of sterling or palladium sterling silver, or 18K yellow or Palladium white gold. They can be set with precious stones such as sapphires and rubies.
I love making rings in the Onefooter series and setting them with coloured stones such as sapphires, rubies, aquamarine and more. Because I treasure the stones the earth blesses us with, and out of respect for the stone cutters who use their expertise to bring out the stone's beauty, I set the stones in 18k yellow or white gold. Browse the collection of Bagues Personnalisées ou customize your own Onefooter ring.