"Tradeshows" are  where gallery owners place orders for their stores. This is what was happening in Philadelphia, where I have just returned from, and this is what will take place again this weekend in Halifax, at the Atlantic Craft Tradeshow (ACTS).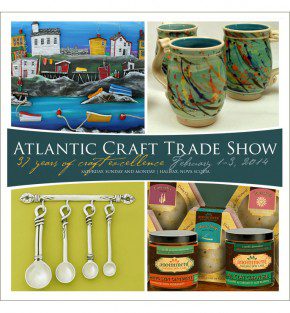 It is an amazing opportunity, to be able to gather artists and gallery owners in one place. We are very lucky that such an oppotunity exists in Halifax through this annual show, and I want to give a shout-out to Bernard Burton on this occasion: Bernard has been putting this show on for I don't even know how many years, and has been a tireless promoter of the craft industires in Atlantic Canada in many other ways. Thanks, Bernie!!
So, while the public cannot come to this event, I look forward to seeing old friends in the craft community, and making new ones this weekend. And of course to see all my Atlantic Canada gallery owners, who come to see new work and place their orders, and meet new ones.  ACTS brings in gallery owners from all over North America! For the buyers, there is a special incentive, as this year they are having a special buyer promotion: for every order placed, buyers will receive a ballot for a draw of $250 credit to go towards that order!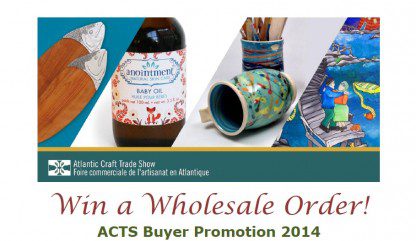 Here is to hoping that my display booth, which I shipped to Philadelphia for that show, makes it back in time!
And next week, I'll tell you all about Philly and the fabulous people I met there.