I promised I would tell you about our NY adventures. These did not involve the city, but rather a quaint little town nestled again the Hudson river above Yonkers, and a man with a huge passion for food, and a young woman with the same. Dan Barber has his very famous Blue Hill at Stone Barns there, and my daughter Natalie is currently doing a one-month long internship in his kitchens there. Because she needed a car to get to work every day in that rural environment, she bought one from her savings, and -considering the wintery conditions – I helped her drive it down. Hence the road-trip from the last post. Natalie has since written so eloquently about her first week there, I will share her post here as a guest writer for my next edition.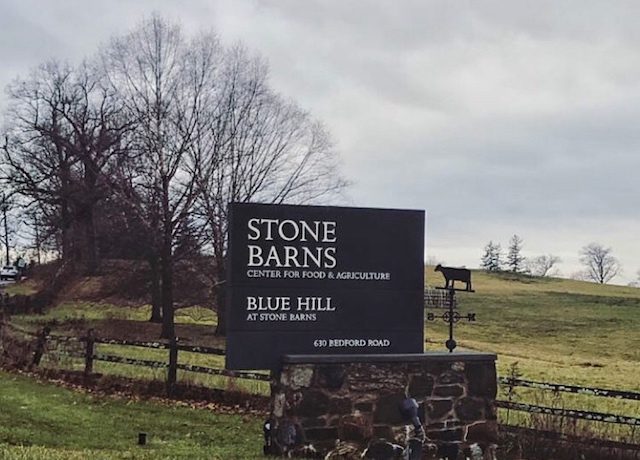 And of course, if you know me, and you know I am near a famous restaurant, you will also know that I wouldn't let this pass me by. We dined at Blue Hill the night before my departure. What an incredible experience!!! Wow.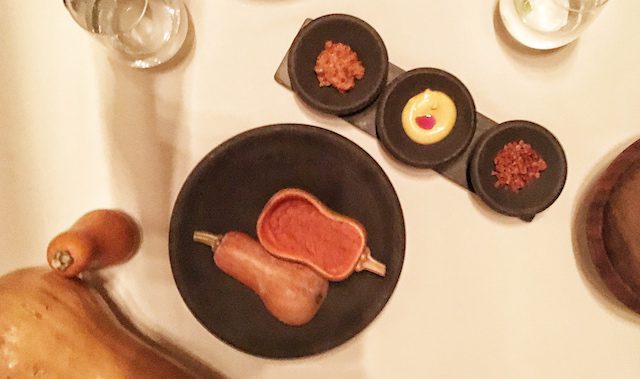 Chef Dan Barber takes food, and especially the ingredients for his food, incredibly seriously. This was apparent in every single bite, and every moment of our experience at his mind-altering restaurant. You can get a sense by watching the episode on him on the Netflix original series Chef's Table. It was a bit of a proud parenting moment to see my daughter walk in on her first day of her internship.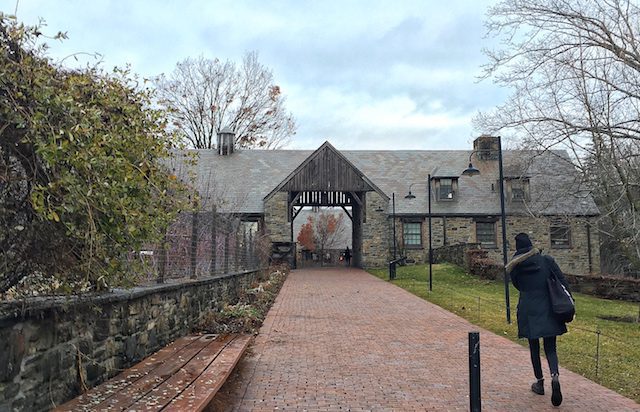 After all that, it was time to get back to the bench in a hurry! I worked hard last week, and now I am taking some time off to go on a meditation retreat in stunning rural Cape Breton. Talk to you on the other end!