Thank you so much to everyone who sent their condolences and warm wishes regarding the death of my mother. It meant a lot to me.
I was on sailing vacation in the Caribbean when I heard the news; the  funeral was to be held very quickly, and I knew I couldn't make it back in time. With an illness like Alzheimer's Disease, relatives have a long long time for farewells. I feel that I had been saying good-bye, and grieving, for two years.
Interestingly, I had taken on vacation with me a book on the topic, which I highly recommend to anyone who has family or friends suffering from this horrid disease: Still Alice, by Lisa Genova.
So while I sadly wasn't able to be there, I wanted to share with you that I heard that more than 400 people came to my mother's funeral. It was wonderful to hear that my mother was, after all, so well loved. At the same time, it was disheartening, because: where were all those people when she lay in the nursing home for many years? I still believe that the stigma attached to dementia instills in people a fear to face it. When the brain of friends or loved ones no longer works in the way we are accustomed to, it is easier to disappear out of their lives. "They won't know the difference" …. NOT true! I even got funny looks for spending eight hours a day on my mother's bedside, the last couple of years I was able to be there on my annual visit.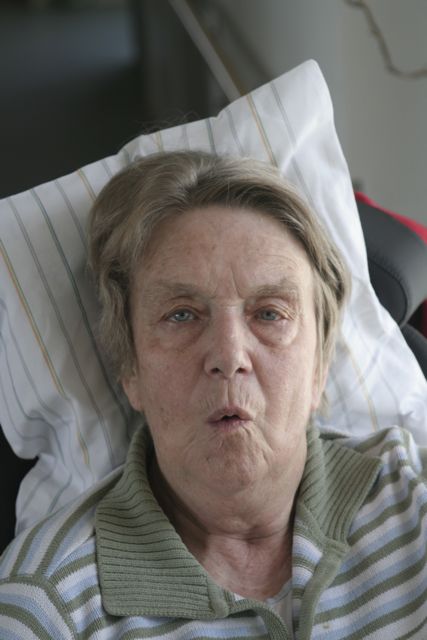 But I don't want to blame. It is only to be a reminder: be brave, and sit with your uncomfortableness – be there.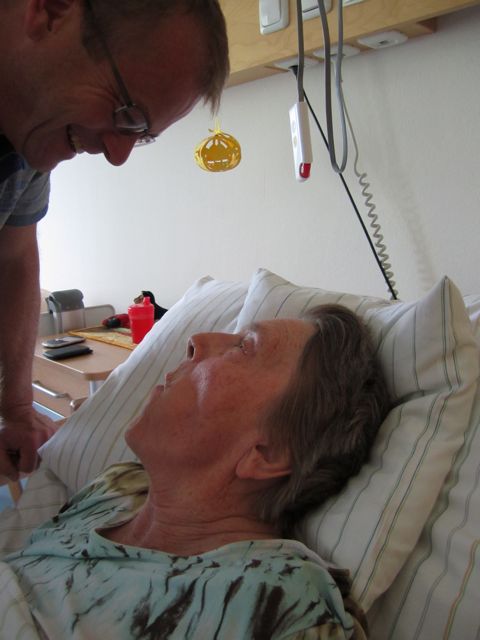 What I really wanted to communicate is that at my mother's funeral, there was a real sense of celebrating  her life, rather than mourning her death. I believe this is partially due to the incredibly sweet coffin my dear brother Peter found for our mother. She had always loved art, and was quite a painter herself. This hand-painted, one-of-a-kind coffin in its cheerful yellow, with flowers and grasses, seemed to uplift the entire congregation. There is a little video (in German) of the "coffin-painter" ici. I am very happy for Peter's choice.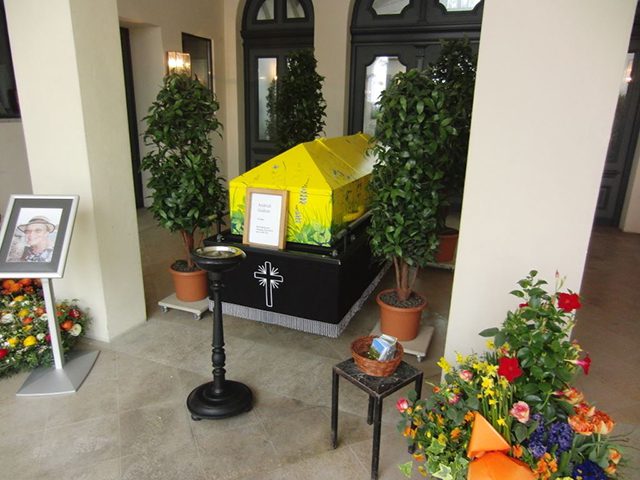 May she rest in Peace Peace Peace!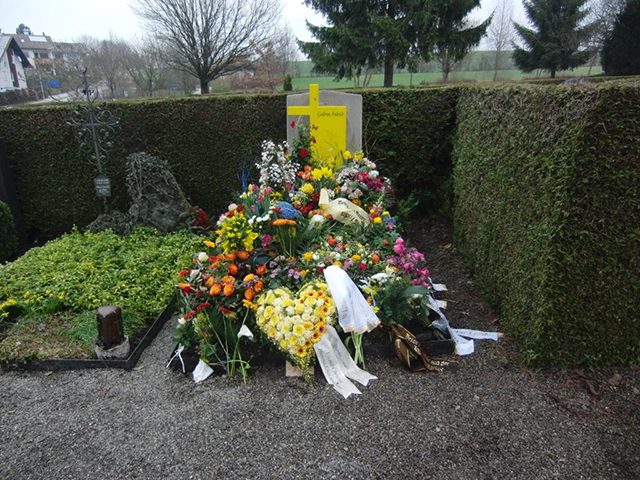 I remember her when I use one of the limited edition cups she collected annually at the Munich Octoberfest.