Ah, Spring is finally springing here in Nova Scotia. The sun is a welcome change today to the cold hail showers of only a few days ago. In Halifax, the cool folks know that the surest sign of Spring is the very trendy Halifax Crafters Spring Market, to be held this coming weekend at the Olympic Centre on Cunard at Hunter Street.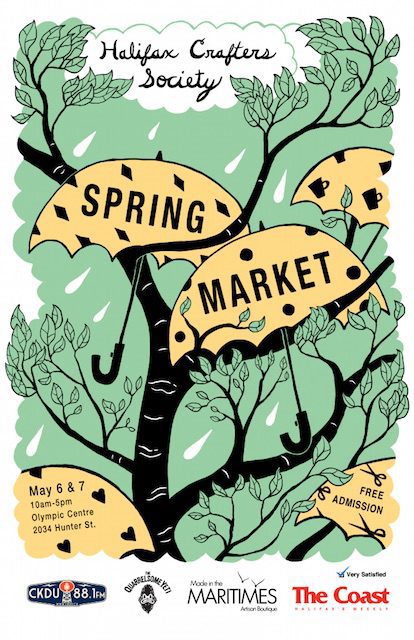 This is my first time exhibiting at this show, and I am excited to be there as a vendor this time. I have always gone and enjoyed this hip and groovy event, and have bought many locally hand made items there. I also enjoy seeing former Haligonians who come from far away to strut their stuff, such as Gillian from Pip Robbins, and Jana from Swainestreet Woodworking. And of course you will find many of my talented local jewellery colleagues there! I think this event is seriously a collection of the finest that is being made here in Halifax, from amazing soaps to awesome apparel and fantastic leather goods.
If you happen to live in this beautiful, late-springing province, I hope you will come out to support us crazy folks who try to make a living by making things by hand. Map and directions can be found by clicking ici.  Admission is free, and show hours are
Saturday    May 6 / 10am – 5pm
Sunday       May 7 / 10am – 5pm
I will bring some things with me you won't see elsewhere, so come on out. See you there!