I am extremely delighted to return to Vancouver again this week for the wonderful and fantastic CircleCraft Market.
Being the feature artist for the show last year was completely delightful – it was amazing to see my work in giant size on the sides of busses and on posters all through the Vancouver transit system – Thank You again, CircleCraft, for this honour!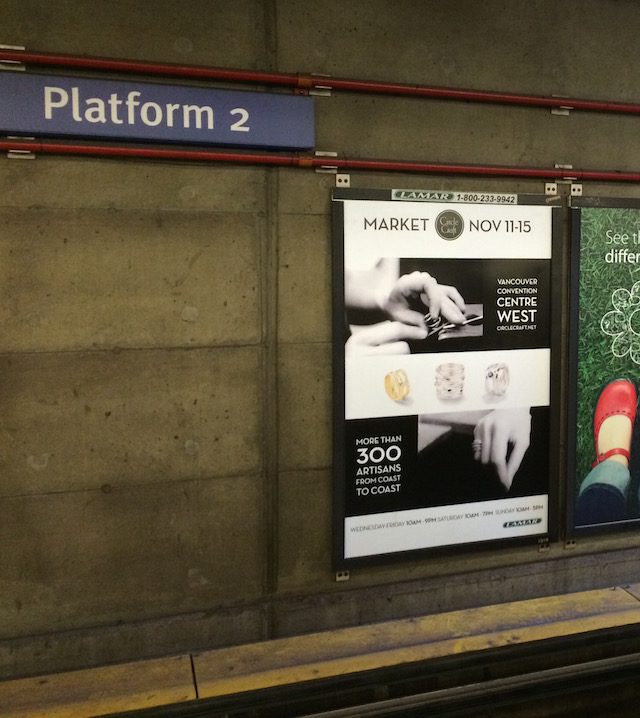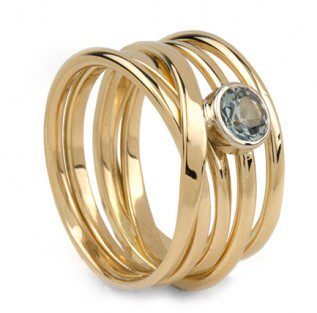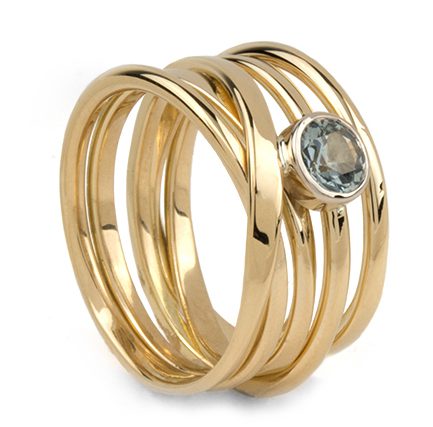 I was on the Canadian West Coast just a few months ago for the delightful Harmony Arts Festival in West Vancouver.  There was much interest there, particularly in my solid 18k gold work – I am extravagantly generous in using gold, and this refusal to hold back was much appreciated this summer. I will be bringing many such pieces with me, so come on over that bridge, WestVan, and see me downtown in the Convention Centre West.
Along with an extended offering of my usual lines, I am bringing some exciting new versions of my Onefooter Series. I have been experimenting with setting different shapes and colours of coloured gemstones, and I am completely tickled pink with the results.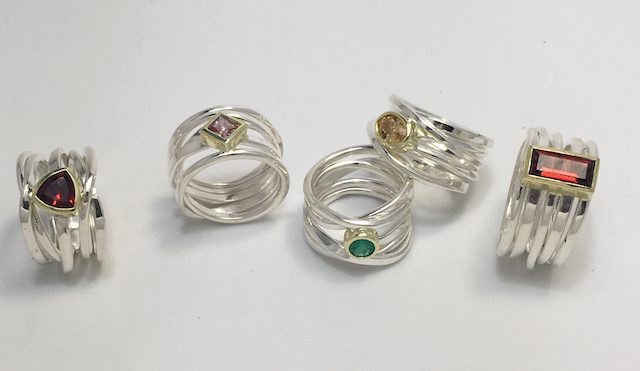 Come see for yourself! Use promo code CCD when you buy tickets online ahead of the show ici.    And definitely come early for the best selection!
Show Hours at Downtown's Convention Centre West:
        Wednesday November 9th     10am – 9pm
        Thursday November 10th       10am – 9pm
        Friday November 11th              10am – 9pm
        Saturday November 12th        10am – 7pm
        Sunday November 13th            10am – 5pm
Then I get straight on a plane to take the red-eye home to Halifax, to get ready for the NSDCC Designer Craft Market at the Cunard Centre November 18-20. I love being able to stretch from Coast to Coast like that.
Makes me feel mighty  : )