I had the great fortune to hear singer songwriter Lesley Feist in concert this weekend here in Halifax. What an incredible show!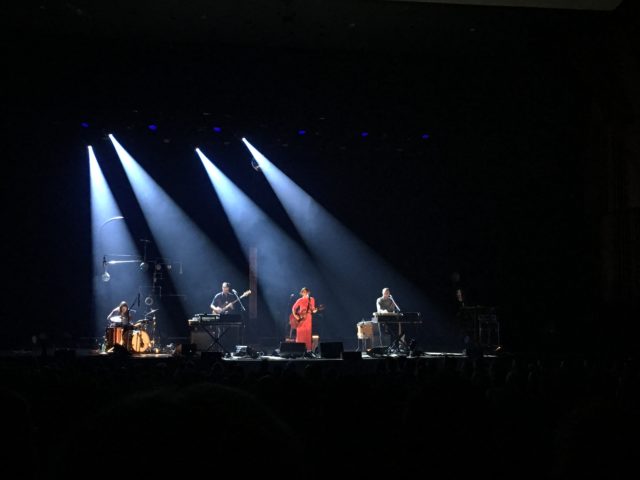 I have been a listening to her music for a couple of decades.  I am just so deeply impressed how this artist has not let anyone pigeonhole her. Her musical style keeps changing as she evolves as a person. Her latest record, Pleasure, has an unexpected rawness both in musical style and in recording 'technique'.  Last night's performance was so incredibly alive, so fresh – this artist was not simply rattling off songs she's been playing over and over, but she seemed to very much inhabit the space, and truly BE with her audience in the most genuine way.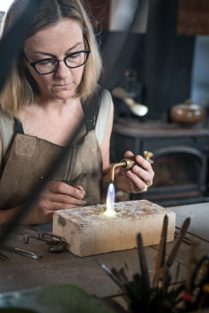 The fantastic performance made me think deeply about my own creative process.  I want to write further about this, but first, I thought you might enjoy seeing what the other side of that spectrum looks like: what do I do in my studio day in and day out?
Some of you may have seen my Nova Scotia Craft Council Instagram takeover last week in lead-up to our Halifax Summer Show July 20-22.  That Instagram take-over gave a look into my studio and what goes on there in the course of a day – the various tasks that get done, processes, tools, and so on.
Si vous souhaitez jeter un œil au studio, découvrez un épisode qui a été filmé par Maritime Made. This Eastlink TV series is kind of like our very own 'How It's Made'.  It highlights a broad variety of products which are made here in the Maritimes, and shows how they are made. I have seen several crafters on this show, including Alissa Kloet of Keephouse.  I was delighted to be featured. How do I make a Onefooter ring? Well let me show you!