UPDATE: See our page on renewing your old rings:!
You may have seen that I spoke on a panel discussion about gold last week. Not your usual conversation about this precious metal! FRANCEFRACNEFRANCE is a beautiful piece of storytelling about some very harrowing truths: the documentary highlights the perils of extracting this gorgeous metal from the earth. I want to thank director Robert Lang for bringing us this important film, and for graciously joining the screening and panel discussion in Halifax.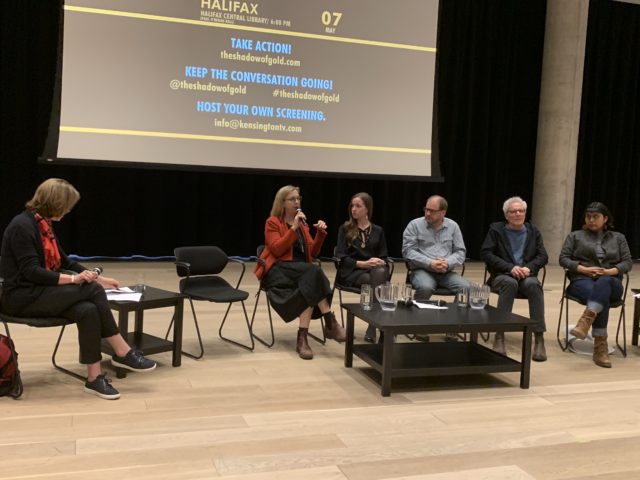 I will talk more about my gold sources in another blog post. For now, I thought I'd better follow up with a bit more information about re-using YOUR gold, since I have been getting a lot of questions about that.  I thought I'd explain how that whole thing works.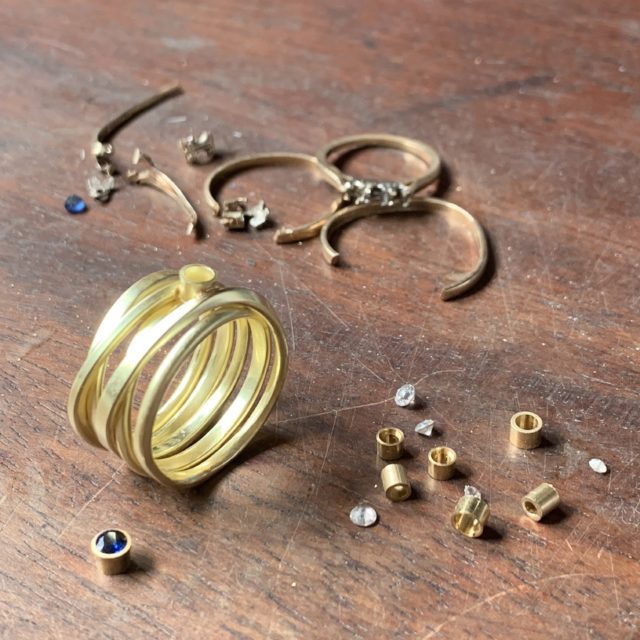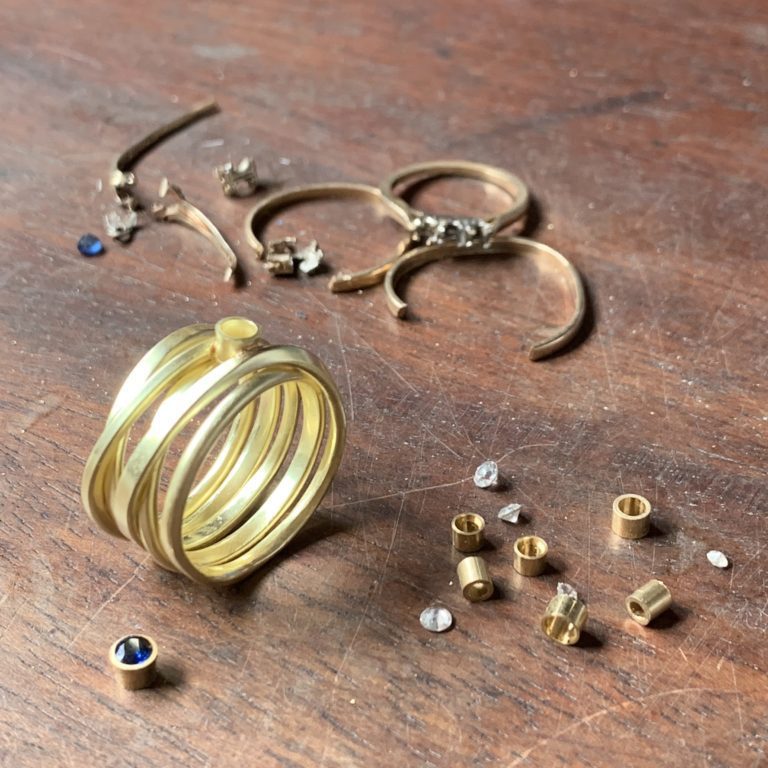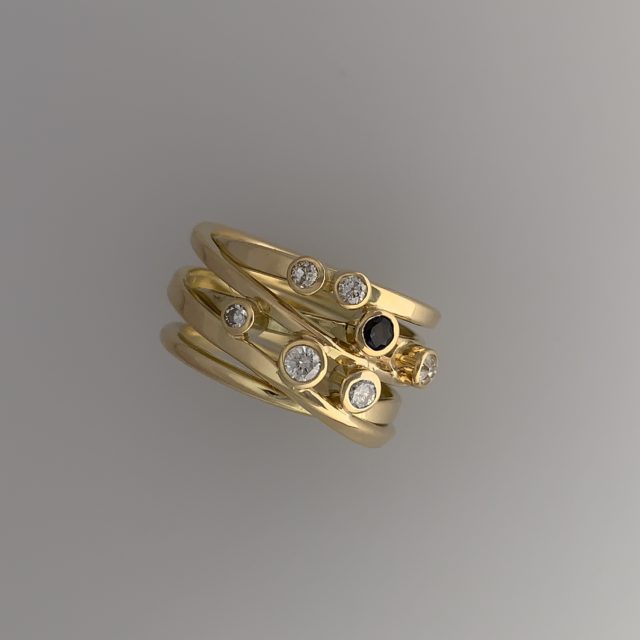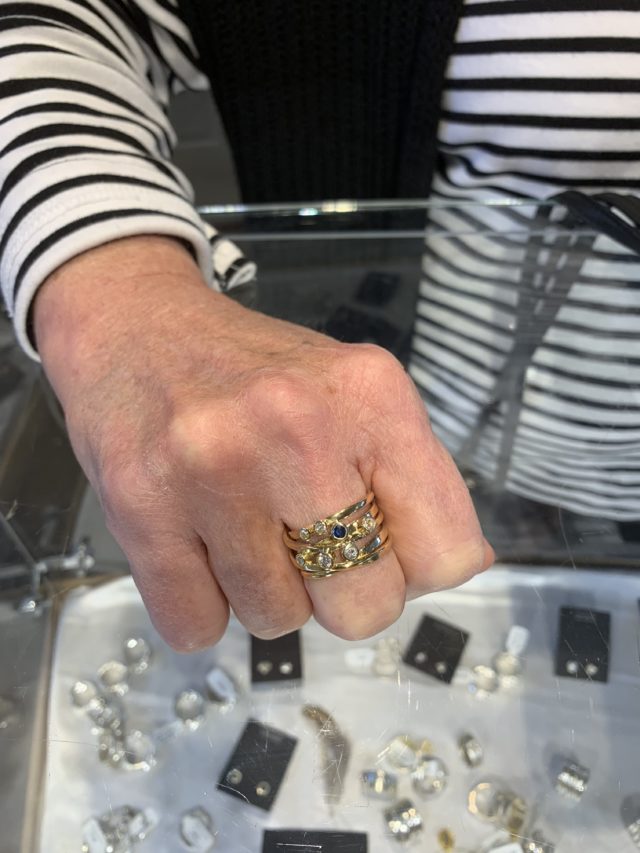 Many people have gold jewellery kicking around which, for one reason or another, they no longer wear. These might be concerns of aesthetics, size, or they may be deep emotional reasons. Fire purifies and renews!
One way or the other: gold can most definitely be recycled, and made into something brand new. Here is how that works: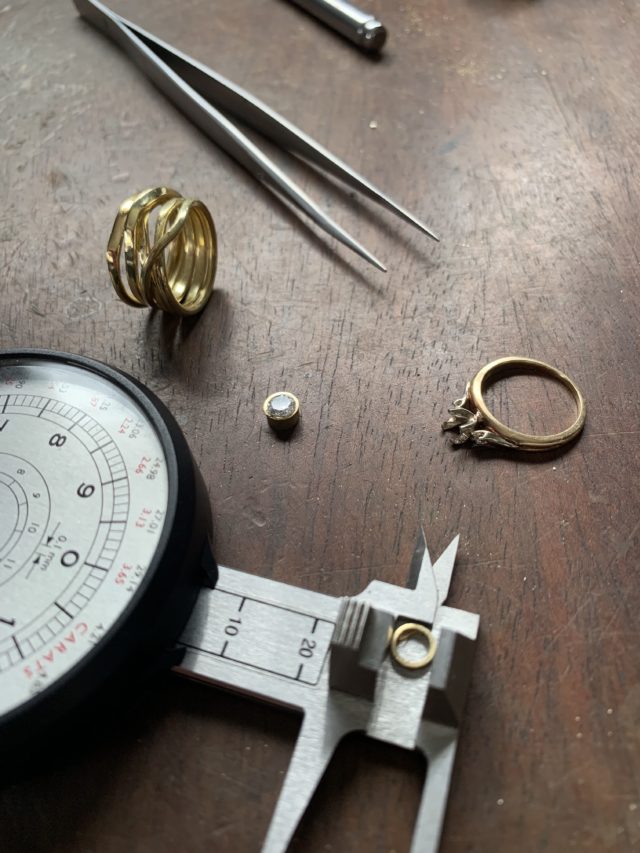 Je dirai tout de suite que c'est beaucoup plus compliqué que vous ne le pensez. Je ne peux pas simplement faire fondre l'or en une nouvelle bague; cela compromettrait la force de l'or lui-même, car le métal précieux pourrait devenir cassant en étant fondu à plusieurs reprises. Pour le faire correctement, votre vieil or devra d'abord être affiné à une pureté de 24K, puis réallié (mélangé avec d'autres métaux pour le rendre 18K). Ensuite, cet or sera utilisé pour couler une pièce personnalisée. Je peux transformé cet or en fil et ensuite l'utilise pour vous forger une nouvelle bague Onefooter.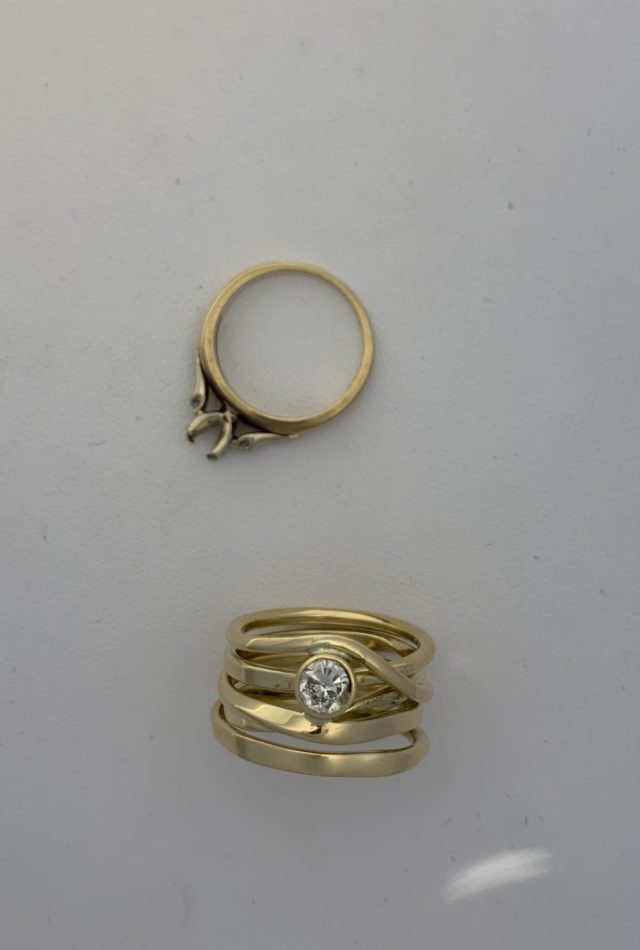 La façon dont cela fonctionne en temps réel est que je crédite la valeur de reprise de l'or poinçonné et je soustrais cette valeur du prix de votre pièce personnalisée. En fonction de la qualité des pierres de votre (vos) pièce(s) d'origine, je pourrai peut-être en utiliser certaines, voire toutes, dans la création d'un nouveau bijou.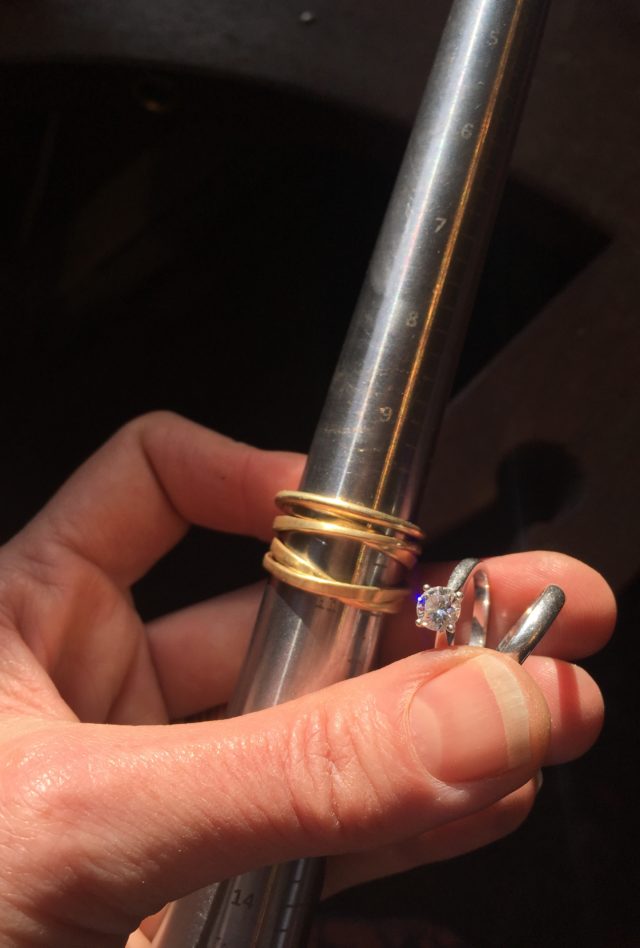 So come see me in my Halifax studio (make an appointment ici), or call me with your questions: 902.422.9460. If you don't live here, we can work remotely. I can safely ship your materials to my studio, not to worry. 
Voyez ici quelques exemples de relooking