Last night I got back from a mother-daughter road trip to Westchester, New York. This was a big adventure, and I will be sure to tell you more about this in my next post. But for now, I want to tell you about some visits I made along the way!

The galleries that sell my work are really important to me – I feel that they are direct extensions of me. I hand-pick the galleries like I hand-craft each piece I make. I care about the men and women who work hard to further the work of us artists, and who are ultimately the reason we can be in our studios and make things by hand.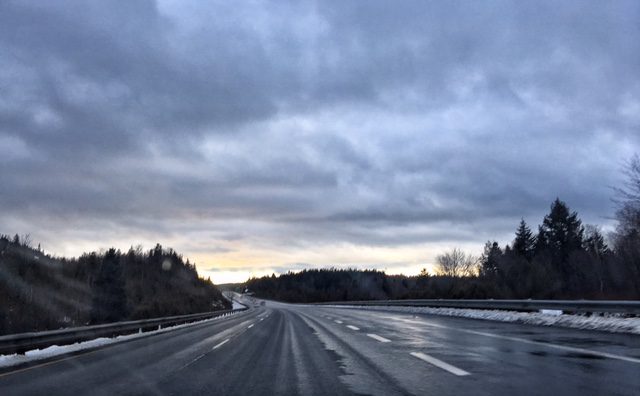 I like connecting in person, and I love it when I get to see the space and location where my work meets new wearers and nurtures collectors. And thus, when I found myself stopping in St. John, New Brunswick, I at least peeked in the gallery windows of the very new Buckland Merrifield Gallery. It being early on January 1st, unfortunately the gallery was closed, but it's still nice to see it! I hugely admire co-owner Shannon Merrifield for opening a fine craft gallery in 2015 – she has been working hard and the gallery is gorgeous and thriving.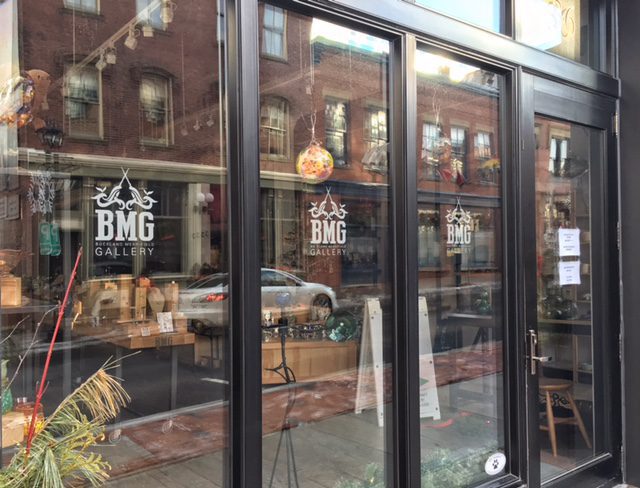 When staying overnight in Portland, Maine, I stopped by my representing gallery there, Abacus. I had a lovely chat with some of the staff there.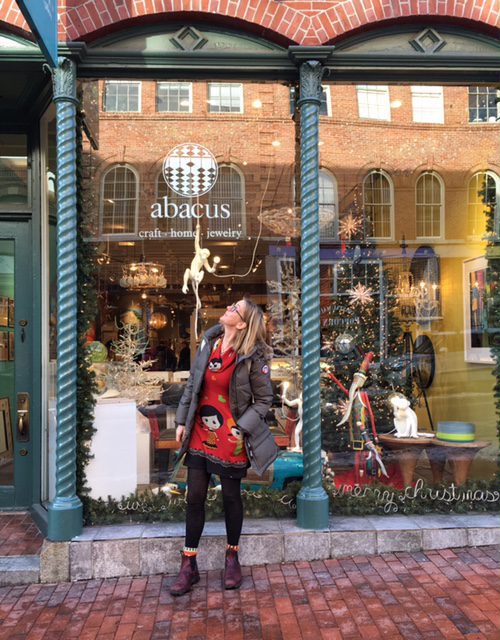 Down the coast, I visited David and Clint at Compliments Gallery in Kennebunkport. I was amazed to see their fantastic collection of jewellery, and what  a charming town Kennebunkport is. I enjoyed my conversation with David and Clint so much, I forgot to take a photo!
Then we hit the road again, all the way to Tarrytown, NY – a sweet town, snuggled against the Hudson River. Ooooh, wait until I tell you about our adventured there! Let's just say it involves fantastic food and an amazing daughter.
On the way back I booked my flight with a layover in Toronto, so that I could quickly check in on the shopAGO at the Art Gallery of Ontario. It was a pleasure to meet some of the staff there! I'd better send them more work soon though.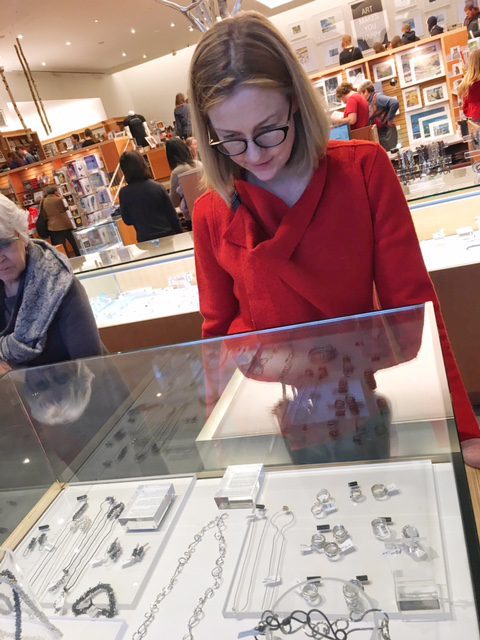 Ok, and now I've got to get back to my work bench!