Ring Size Guide
---
 By the way, I would love to send you a
complementary ring sizer
for the most accurate results!
For other ways to measure,
checkout my printable guide.

---
🔍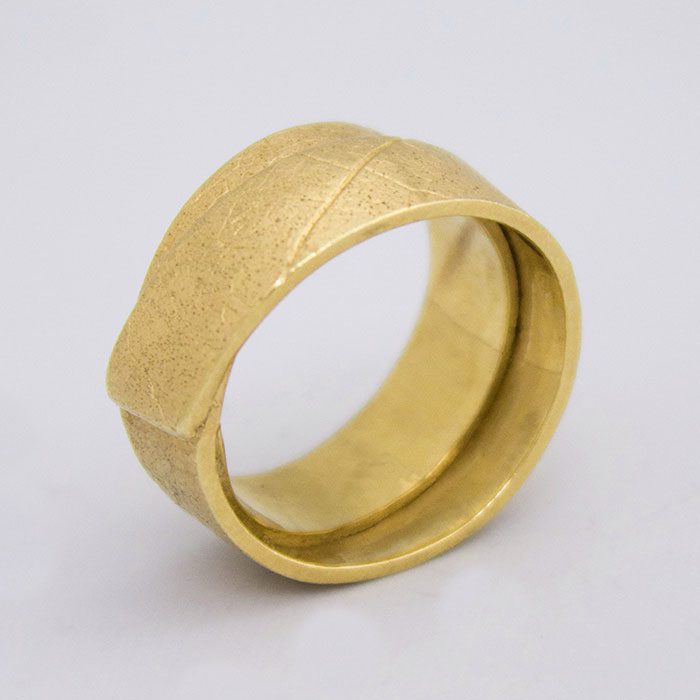 Bague MapleWrap - Or jaune 18K
$1,700.00
Description
Chaque bague est fabriquée à partir d'une feuille d'érable fraîche. Si vous désirez cette bague, il s'agira d'une commande spéciale! (veuillez prévoir au moins 6 semaines pour le traitement). J'ai besoin de trouver cette feuille, de faire une impression, de choisir la plus belle et de la couler: cela prend du temps! Ces bagues peuvent également être serties de pierres précieuses; S'il vous plaît, me contacter.
Note: These rings are made-to-order. Please allow 6—8 weeks
Ces anneaux sont nés d'une combinaison de ma fascination pour les textures continuellement variées de ma série Maple Leaf et de mon amour de la ligne, de la liquidation des choses pour voir comment chaque couche se blottit contre la suivante. Et ainsi, les bagues Maple Wrap sont nées: chacune a l'impression d'une feuille d'érable fraîche, chacune s'enroulant à sa manière. Ces bagues sont à la fois féminines dans leur douceur et masculines dans leur force audacieuse.
You have not viewed any products yet.