I wasn't sure what to expect when I headed for Cape Breton Island last weekend, at the turn of the seasons. You just can't tell what will greet you. I have been in Cape Breton in October and experienced beautiful warm weather, and I have been there in September in a snowstorm. So I was pretty much prepared for anything when I took the trip last weekend.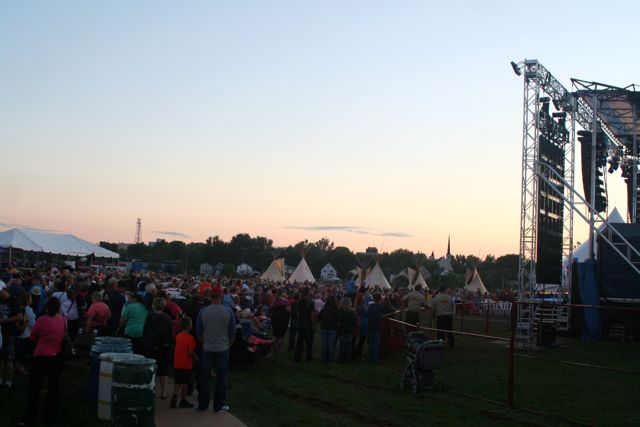 As it turned out, it was both hot sun, and then rain we had to content with, as is true with the rest of the country. Alas, no-one seemed to be much bothered by it. The fabulous outdoor event I attended, a culmination of Stronger than Steel – a celebration of Open Hearth Park-, and Right Some Good – a celebration of food- was a huge success despite the rain. People would just come in under the tents, where the food and artisanal vendors were displaying the results of their craft.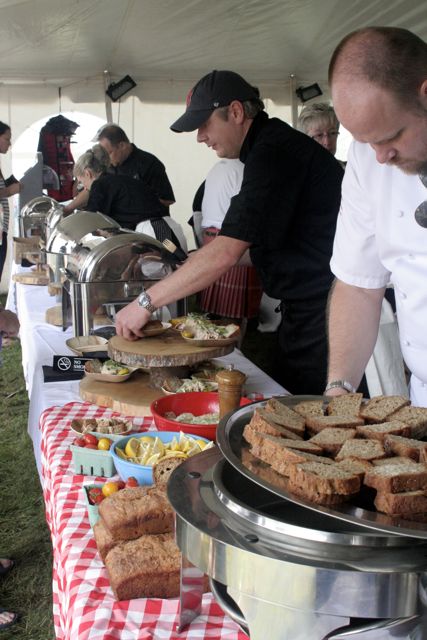 This dish had amazingly fresh local shrimp from one of the event's sponsors, Louisbourg Seafood: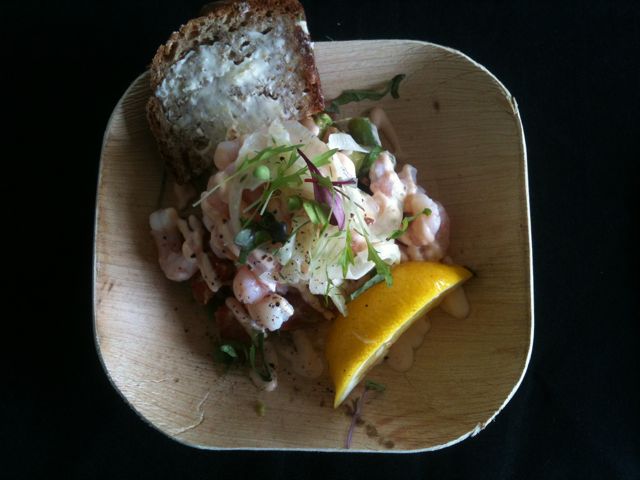 There was some serious bonding going on, too. Here is a sweet moment of Hans-Peter of Grand Pré Winery sharing a glass with The Kilted Chef, and the chap from Sarafino olive oil, with the cool hand-made-in-Sindey purses of Michique in the background.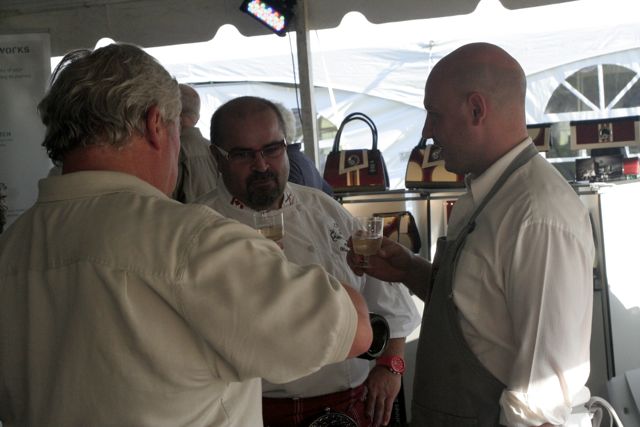 The local crowd was lovely. I was struck by everyone's sincere interest in what I did: rarely have I had such a captive audience in talking about how things are made, where the ideas come from, and how they begin to take shape in metal.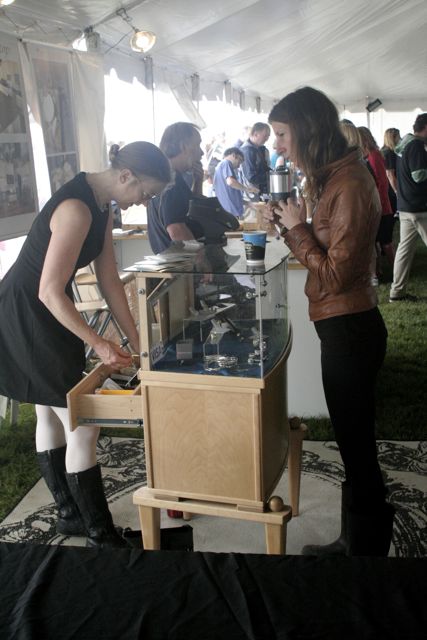 In the evening, I was totally delighted to hear my former neighbour Jimmy Rankin play live. What a great show he puts on!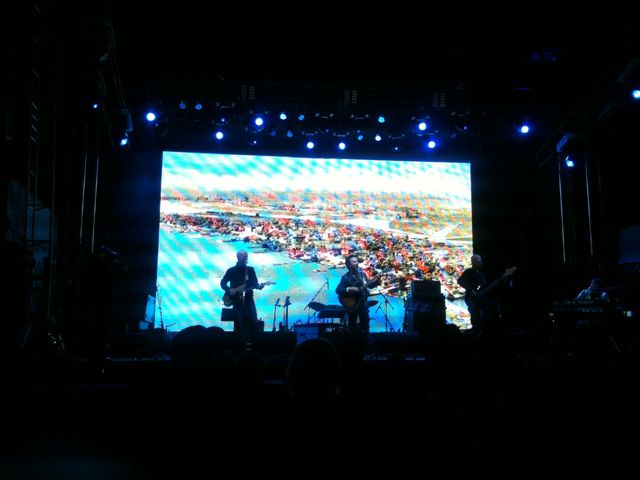 I must admit that I had been rather ignorant of the facts surrounding the clean-up of the Sydney Tar Ponds, a former hazardous waste site, which used to occupy the very land this celebration was held on. Over the last century, runoff from coke ovens from the local steel mill filled the estuary with a variety of coal-based contaminants and sludge. Efforts to clean up the waterway have been dogged by false starts, delays, and political controversy. But here finally is this beautiful new park!
How important all this is to the local community was felt throughout the weekend. On Saturday evening, just before the celebratory fireworks, a choir of former steelworkers sang "We rise again" … it was truly touching! I was humbled by the strong emotional connection of the people to this place, which was felt during the whole event, but nothing brought it under my skin like that performance.
Thanks for hosting us, Sidney, Nova Scotia! I am glad you are feeling better now.
In my next post, I'll tell you about my visit to Prince Edward Island, which is where I went after Cape Breton.