I have just returned from bringing my work directly to clients at shows in Vancouver, Calgary, Halifax and Toronto by way of CircleCraft Market, Calgary Art Market, and a Pop-Up at Toronto's shopAGO.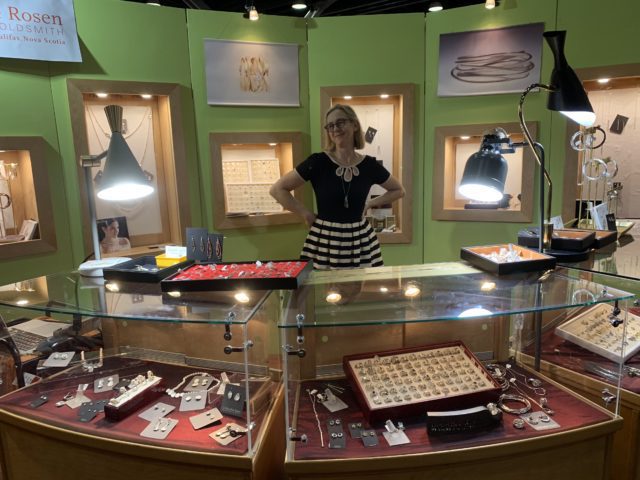 As always, it was delightful to speak with clients directly, explain my work to people who are new to it, and discuss custom projects in person.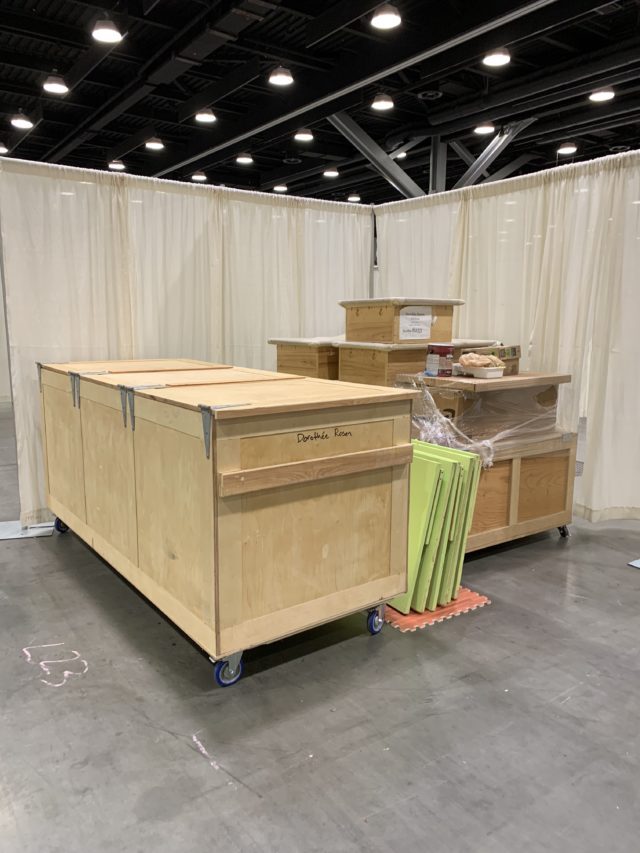 I want to take this opportunity to say Thank You to the people who came to see me in these cities across Canada. I also want to send out a special Thank You to the show organizers, staff and volunteers in each city – a tremendous  amount of work goes into putting on these shows. If you follow me on my social media channels (Instagram ou Facebook) , especially the 'stories', you will have been witness to some behind-the-scenes goings-on. You will have seen the work which each craftsperson puts into set-up and take-down.
As exhausting as it is, it is equally delightful: the tremendous camaraderie between the artisans is strong, and each show is like a gathering of the clan.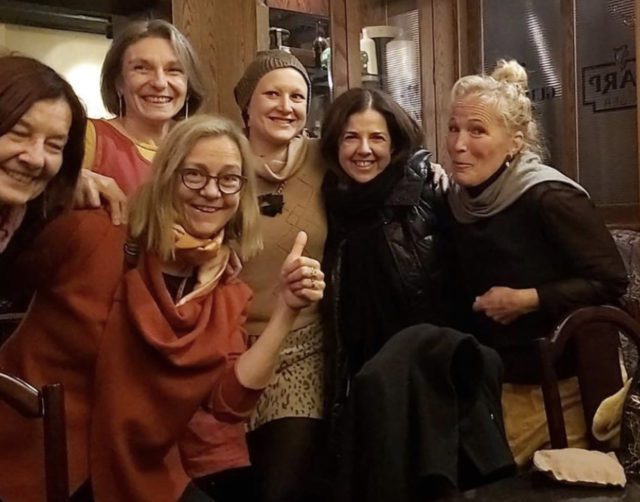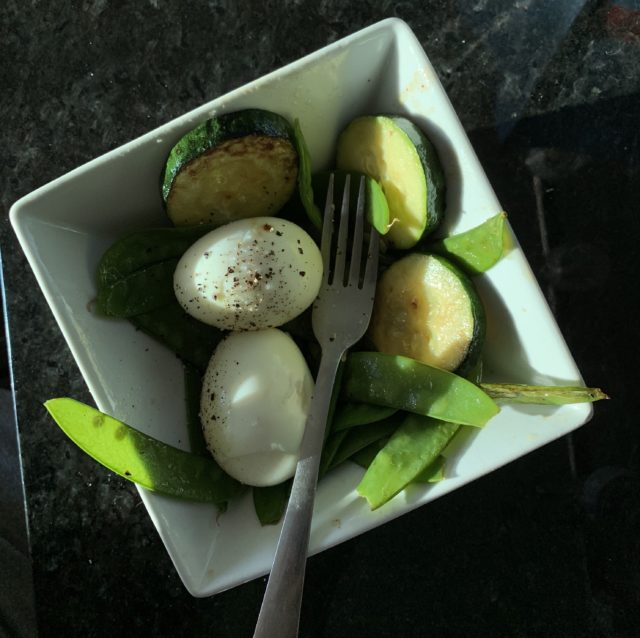 As you may know, I love to cook and eat, and good nutritious meals are a priority for me.  This is much harder to maintain while on the road, but I manage fairly well by buying fresh produce and making my own meals where possible. This keeps the show tour healthy and on budget.
But this takes time, and you've gotta treat yourself sometimes. And so, once a show is set-up, or when arriving a day early or staying a day late in a city, I like to take myself out for a well-researched special meal, even throwing to the wind my general rule of eating very low amount of carbs. This year, I was able to have several nice bites in Vancouver, and one dinner each in Calgary and Toronto. I wanted to tell you about them: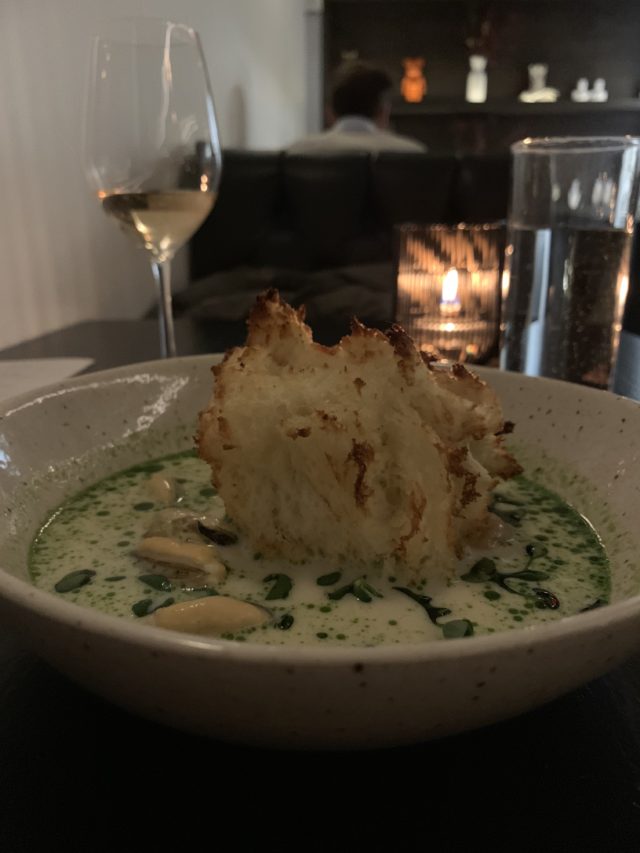 Vancouver came with many recommendations – it was hard to choose. One was AnnaLena, a small farm-to-table restaurant tucked away just off the Burrard bridge. I ordered the tasting menu, as I do when I can. Service for this lone diner was excellent yet sweet. The meal was generally good, with the only exception of the braised Wagu beef ribs being dry – how is that even possible. Everything else was great , though, and I would happily return.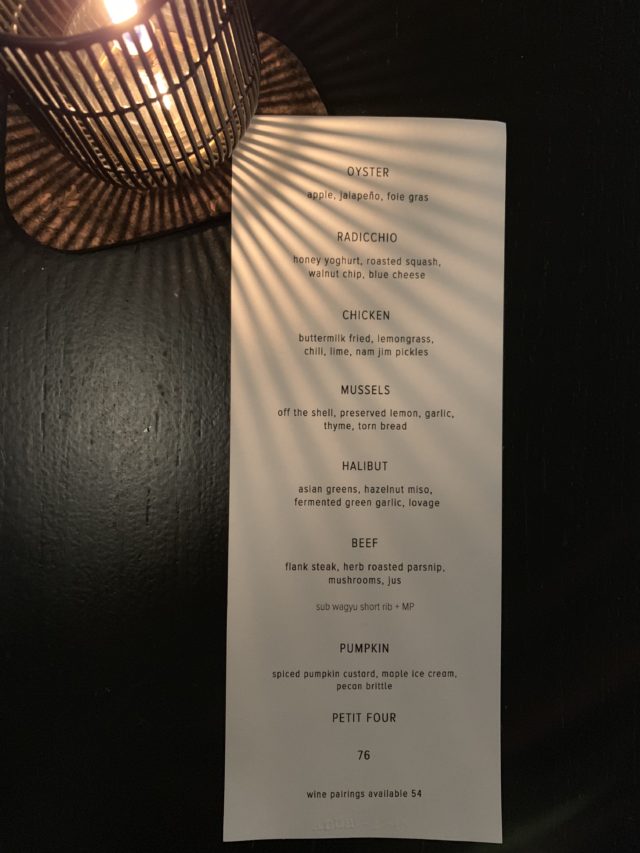 Nightingale in downtown Vancouver was good  – I ordered the house-made pasta with duck ragu, a comforting dish with which I am well familiar, thus feeling it a good  gauge. The pasta was excellent, and dishes I saw delivered around me looked to be exciting as well. However, the noise-level of the restaurant was more than I would want to handle on any frequent basis.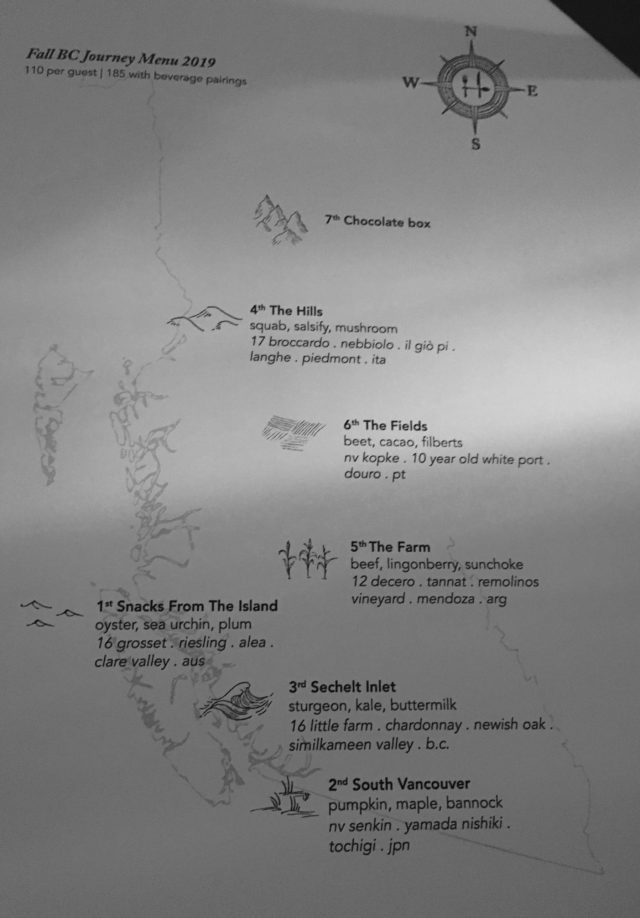 I must admit I was slightly surprised by how much I liked the meal at Hawskworth – again having ordered the tasting menu, each dish was extremely well balanced. The only slight exception was the squash course – every part of it was mushy in texture, and the dish was too sweet all around. Even the dessert – and I rarely eat those beyond a small nibble – was less sweet than the squash, and indeed the best dessert plate I have ever had. The atmosphere was delightfully quiet and elegant – except for one woman sitting near me who was loudly and lengthily on her mobile phone complaining about someone having quit on her. This gave me a good opportunity to work with my mind – to stay focused on my meal and not let this lone external circumstance ruin my enjoyment of the flavours and texture which were delighting my senses.
I had little time in Calgary to go for a meal, but managed a visit to TenFootHenry. Again highly recommended by chef friends, this spot is clearly very trendy. Sadly it was once again very noisy – perhaps this is what excellent food is like now. The food was very good.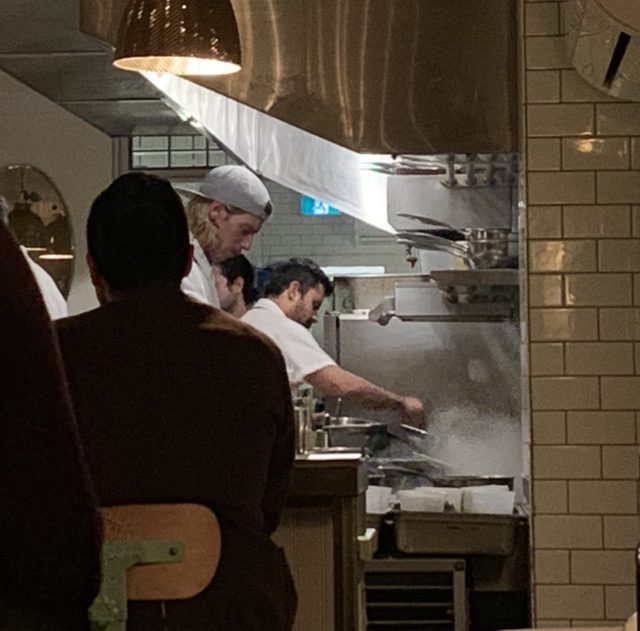 Finally Toronto: after several flight delays, I could just squeeze in a meal at GreyGardens before the pop-up trunkshow at the shopAGO the next day. This trendy spot is one of those new places which combines fine dining with a very casual atmosphere. I was delighted by the menu here, which is similar in ingredients, plates, and plating to dishes I eat at Fieldguide, one of my favourite spots in Halifax.  Scallop crudo was paired with water chestnut, umeboshi, apple dashi. The sea bass, also served crudo, with fermented peppers kohlrabi, and cilantro, was my favourite dish. And I had never had veal liver, this one served with soubise, cornmeal, green peppercorn – a dish I enjoyed very much at GreyGardens.
I hope you have enjoyed my report of my adventures across the country. I am back in the studio now, getting busy on making the special orders and commissions I collected across the country, and getting ready for my Open Studio, daily from noon until 6pm, from December 4th -24th. Come see me!