I had the wonderful opportunity to see Spanish dance troupe Compañía Sharon Fridman this weekend here in Halifax.  Led by award winning Israeli choreographer, Sharon Fridman, this remarkable contact-dance based company from Madrid has toured Europe and Asia extensively, and Halifax was their North American debut. They were brought to Halifax by Live Art Dance (if you live an Halifax and aren't a subscriber, you are a fool).
Whatever art it may be that I am observing, I have a sure-fire way to tell when I think it is 'good': when it captures my attention to the point of my being completely present for every bite, so to speak.  I might even sit straight in my chair for the whole duration, my jaw relaxes, mouth slightly open, and eyes fixed on what I am looking at.
This was the case when I saw this troupe.
Naturally, dance has to be abstract. It tells a story without the use of words. In the program, I read "The road we travel here crosses five emotional landscapes: loss, search, dream, falling in love, and construction". Yet I was liberated from seeing any story at all, but instead was able to just be in the space with the emotion the dancers conveyed through executing the choreographer's vision.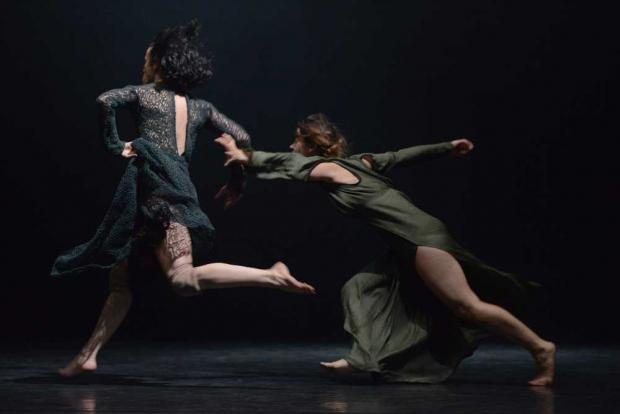 The two pieces presented, Hasta Dónde ( 'Until Where' ), and All Ways had a natural sense of flow, and a seeming effortlessness, which I appreciate hugely in any kind of art.  
In my mind, art is what you might call 'good', or perhaps I will be so bold as to say 'pleasing', when it is at once complex yet has the sense of effortlessness. I have that same experience when I eat chef Joe MacLellan's creations for his tasting menues at The Kitchen Table, for example.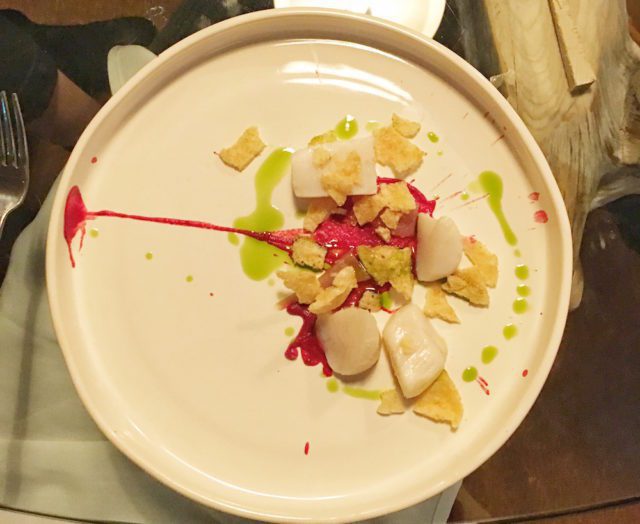 Sharon Fridman's dancers performed the choreography with tremendous fluidity, as if all seven dancers were one organism. Yet, rooted in contact improv, there were moments of unashamed intensity.  Its genuiness made the piece very personal. I found myself mirrored, and tears even filled my eyes. For no apparent reason at all.
Other contemporary dance performances may try to achieve a similar result, but they are often too literal  – too in-your-face. They try too hard to convey something.
Even the use of very specific lighting and fog, which often feel gimmicky, were well done here.  Contact-improv may be 40+ years old, but this fluid way of presenting it was new to me. Not one movement too many, none too few.  Each movement had its purpose. 
I strive to create my own work similarly.  Perhaps the organic flow of Sharon Fridman's work is what spoke to me. In any case – if his work comes to your town – don't miss it!
I was curious and checked, and it just so happens that YOU, VANCOUVER are the next lucky destination for this troupe. They will be at The Dance Centre next weekend, October 12-14 (the link contains this short video).  Buy your tickets now.