One the my favourite things about being a jewellery designer is being able to create truly magic moments between people. Here is a snapshot for you, taken when this couple picked up their rings. May you, my reader, enjoy the magic of love in you life!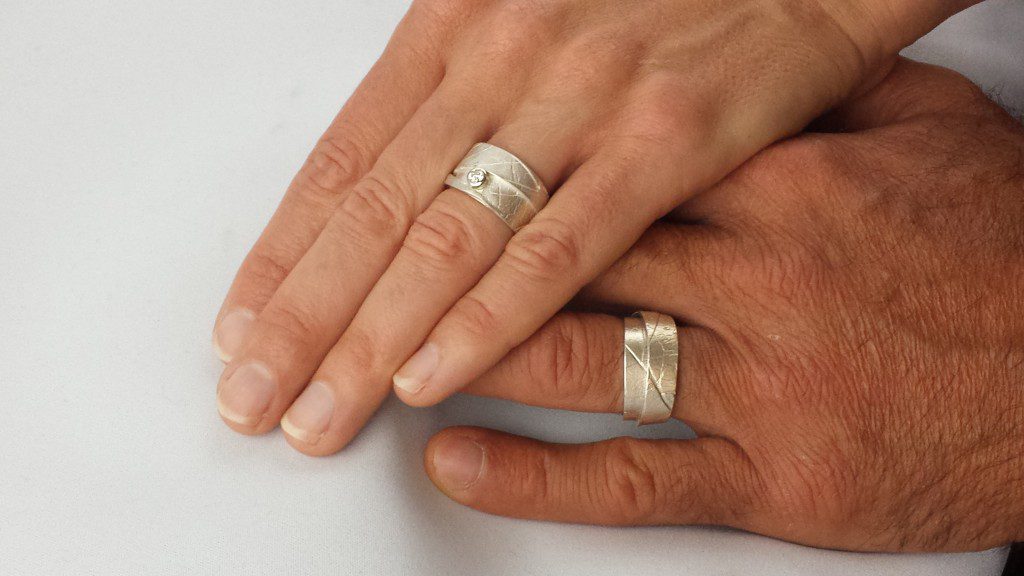 I have a very cool story about another lovely couple, the consultation with which ended up in their exploring working with waxes right here in my studio. I will tell you about it another time.
Hope you have a wonderful weekend. And if you happen to be on your own: don't forget to LOVE YOURSELF with as much zeal as you can possibly muster. I am sure you are worth it one hundred precent!!! Despite of what we tend to think: every one of us is generally a perfectly and totally wonderful being.
With much love and appreciation for my clients, my materials and tools and the opportunity to bring joy into people's lives with the work of my hands,
Dorothée