If you follow me on Instagram or Facebook, you will know that I just finished a series of shows across the country: first Vancouver, then Toronto, and finally Halifax.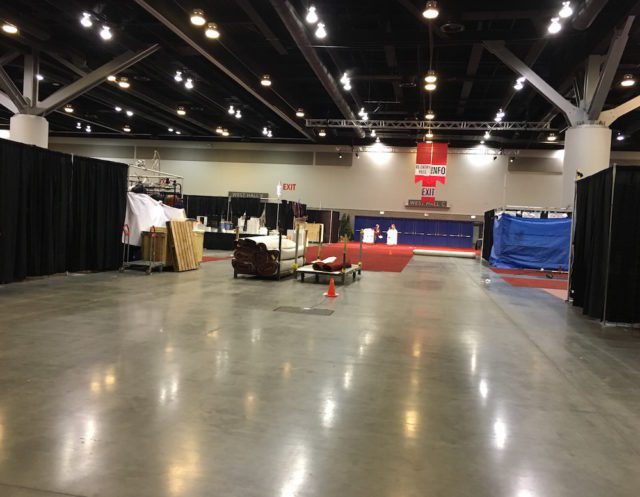 It is a curious thing: to take the artist out of her studio and put her smack in the middle of a bustling holiday craft fair. The contrast is more startling than you can imagine: from the quiet solitude of the studio into the midst of thousands of people coming through the door every day as they are at CircleCraft.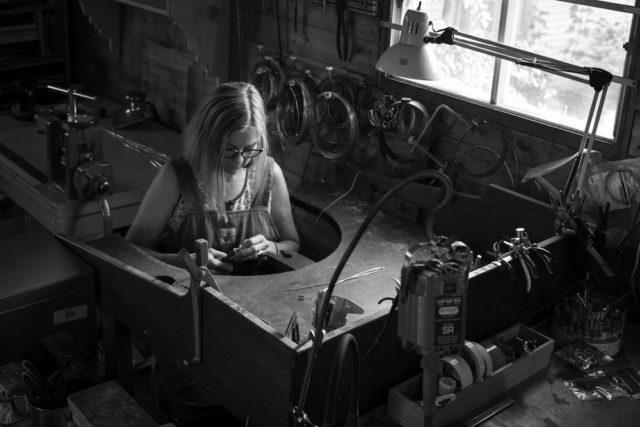 But I enjoy it tremendously. I love to talk about my work, I am always curious to meet people. This year, several people who had been thinking about it for years (since they first saw the banners with my work, all the way across Cambie Bridge), finally took the plunge and are having me make them custom rings, which is exciting. Most of all, I love watching the delight my pieces can bring to clients.  In Vancouver, I had a particularly interesting experience in this regard. Let me tell you about it.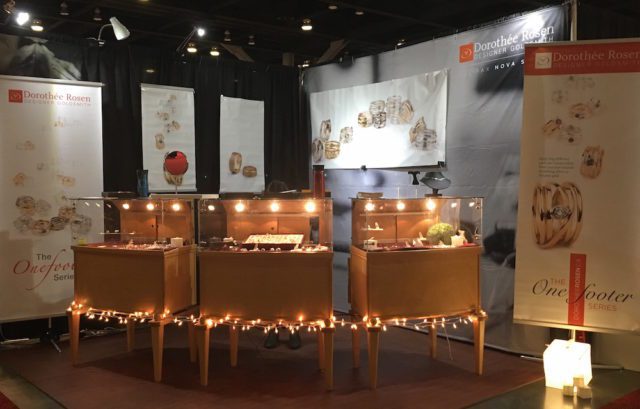 I often talk about the fact that, with each and every ring being unique and different, the ring often 'finds the finger' – meaning that some rings are made for a certain person, and when they slip that ring on their finger, something clicks.
This young woman came up to the booth, we chatted briefly about how I use a one foot length of gold, which I then forge along its length, before letting it find its way around the finger again and again. She slipped the ring on her finger, and out of the corner of my eye, I could see it: the slight slump in posture, when a person tries on the ring that is made for them.  The tiniest exclamation of "Oh!" came from her lips. This was a match, there was no doubt in my mind.
Now – this young lady clearly had had no intention of buying herself anything, never mind a gold and diamond ring. And I am never pushy about selling. So, despite the obvious strong connection, she put the ring back in my tray, and went on her way. But she couldn't leave it. When, a couple of hours later, she finally decided to simply take the plunge, we both were so touched that we almost wept.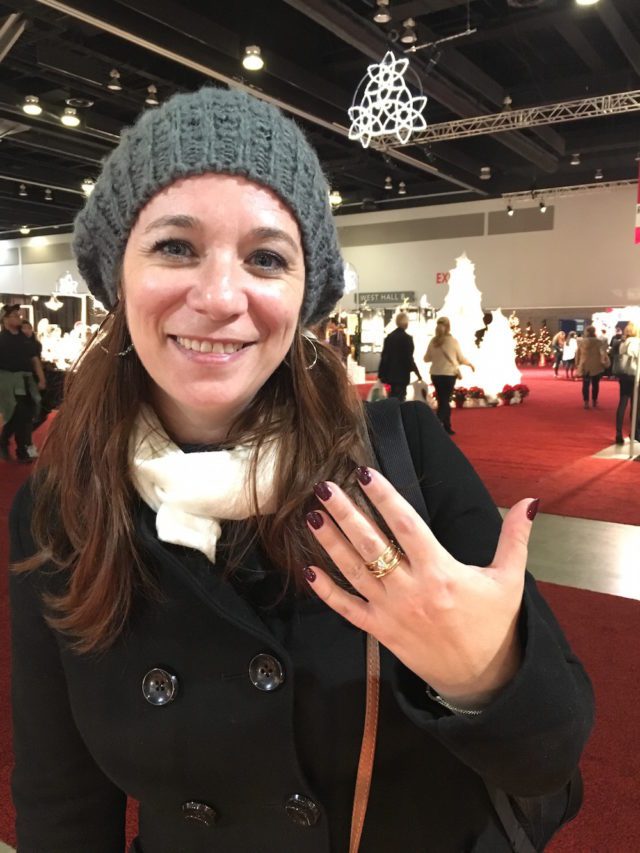 It was a truly special moment. I know that this ring will bring Miss A happiness as much as a physical object can. And I am so happy to have been there for this very special moment.
I have another such amazing story, but that one is a secret yet.

I have finished with my shows for now, and only have one more event coming up: an intimate showing at Halifax's Waegwoltic Club, on Thursday, December 7th, 4-8pm. If you are in Halifax, by all means, come join us. The Club is usually closed to visitors, but this will be an exception. 
And if you are in British Columbia, I will have work in an exhibition in Richmond, along with several peers and some former professors: Canada 150 Art Jewellery Show will have their Opening Reception on November 30 at 6:30 pm at Mings Diamond in Lansdowne Centre. It is always an honour for my work to be shown alongside such amazing artists and luminaries, including Charles Lewton Brain, and two Governor General Award-winning jewellers! The show will run until December 31.