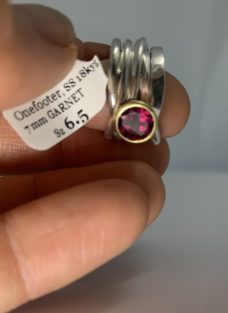 Aye, it's been quite the whirlwind season! Since the early Fall, much has happened, but more about that later.
Regardless of challenges, I have been making lots and lots of new OneOfAKind rings with stones. Sadly, you would only have been able to see them if you had seen me at one of the shows on the East or West Coast.  Since I haven't had a chance to photograph the pieces, I have not yet been able to list them on my website! But I hope to remedy that.
First I take the labels off (not before taking a photo with it on, for the record, which is the kind of photo you see here).  Then I place each individual ring into my little makeshift 'lightbox', juggling my desk lamp and my phone/camera/device to get the right angle without getting a reflection of anything in the room.  And then print new labels and put them back on.Patience, patience! At least I get to visit with each gem for a good while this way.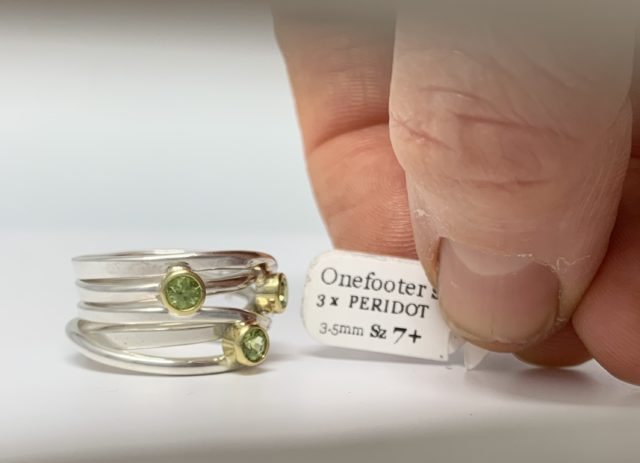 Now that the private commissions have slowed down, I am starting to find the time to photograph each piece I have in my studio. So keep checking the website for more and more of them to pop up!