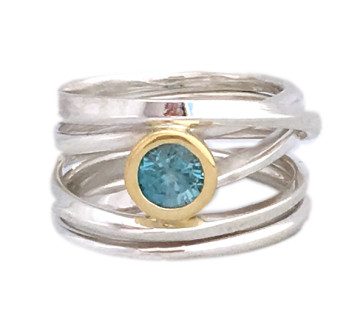 As I sit in my studio this morning, getting ready to finish some pieces to send out to galleries next week, I am contemplating where their journey will take them before they find a home on a body.
The galleries and stores where I sell my work are an important extension of myself as an artist, like the hands are an extension of the arm, and the arm is an extension of the torso. They must know and understand my work, so that they can properly explain to their customers the inspirations and techniques of each piece. Because this is so important, I choose carefully where my work is sold.
How does an artist find representation in the best galleries? One way is to go to wholesale trade shows, such as is taking place in Las Vegas this weekend with the JCK and ACRE shows (sorry I am not there!), where gallery- and shop-owners come to look at rows and rows of samples, before placing orders. If you have been following me for a while, you would have come across some blog posts about my attendance at such shows in New York City, Philadelphia, etc.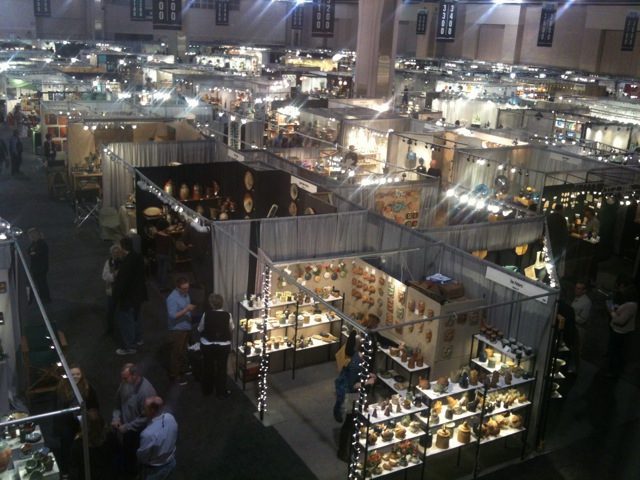 But more often, and preferably, I travel to cities where I seek representation, so that I can see and experience what a store feels like when I walk in, before committing to have them carry my work. Yes: I am discerning as to who gets to carry my work. Today, I want to pay tribute to the two galleries that have been carrying my work the longest. These two are very different, and equally important.
Since 1977, Fireworks Gallery here in Halifax has been serving families with all their bling needs.  While being a real 'jewellery store', they have also been a huge supporter of up-and-coming jewellers in a variety of ways, and always support local artists. Fireworks Gallery started carrying my work over ten years ago, when I was still in art school here at NSCAD University, and they continue to be huge supporters. I have a great relationship with the gallery, and when stop by to drop off some of my work, I enjoy myself so much that I do not want to leave. The staff have become almost like family. Last Christmas, I stepped in to help them out in the store.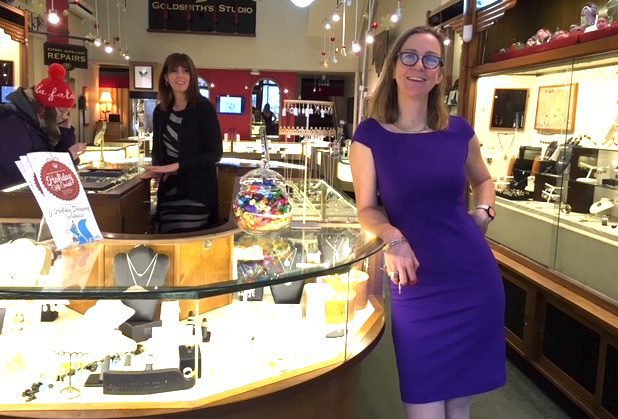 I have similarly close ties with the wonderful Galerie Noël Guyomarc'H Bijoux D'Art, in Montreal. Noel, as well, believed in me early on. He carries the best collection of contemporary jewellery and objects likely in all of Canada, and is a very important figure in this scene internationally, – a 'mover and shaker', as it were (there is a great article about him on Klimt Magazine, from where I also 'borrowed this image, desolé). I am proud to say that Noel himself has been wearing one of my Twofooter rings for over a decade!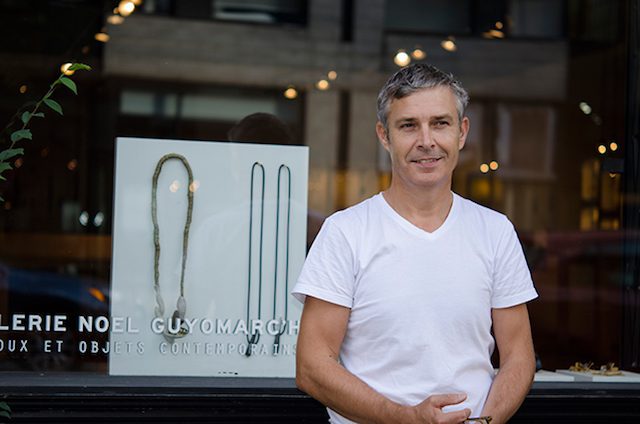 I am so lucky to be represented by these two galleries, and by the 30 others, including the newest addition, the Grant Berg Gallery in Grande Prairie, Alberta. I shall tell you about them another time.