As an artist, I suffer from the affliction of continously seeing new things, new possibilities, discovering fresh ways of looking at a subject, and being constantly inspired by what I see.
Like when I was stepping out of my studio earlier this week, and discovered this in my garden: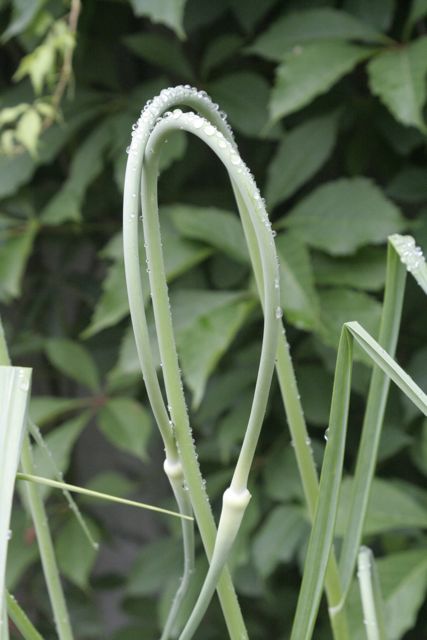 Being continously influenced by my surroundings can be torturous, or it can be exciting. Bringing the new observation back to the medium (i.e., in my case, creating a new piece of jewellery), is extremely rewarding, but it never comes easy. Who knows what might come of my garlic scape inspiration!
Sometimes, I see new possibilities in Series I am already working with. I take great pleasure in introducing to you a few new pieces I have been creating of late, and which I will have with me at next weekend's Nova Scotia Designer Craft Council Summer Craft Market, July 19-21 at Victoria Park, which is at the corner of Spring Garden Road and South Park Streets in Halifax.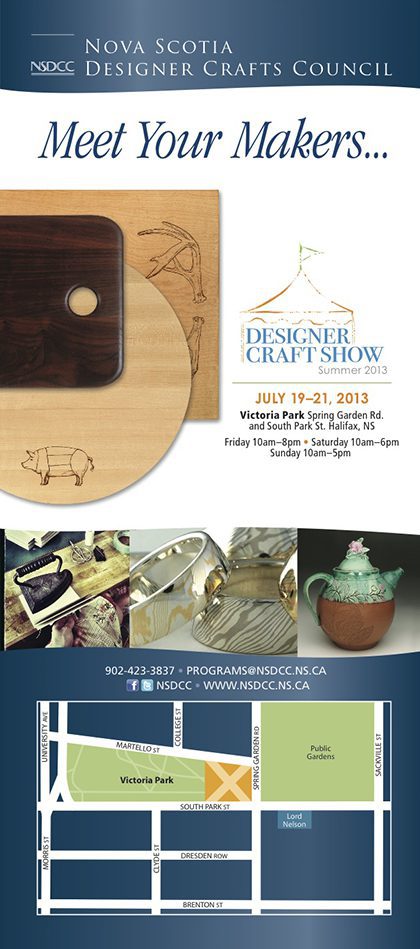 The newest series I'll be bringing to you, fresh off the bench, is the Maple Wrap Series. These rings arose as a combination of my fascination of the continously varied patterns of my Maple Leaf Series (under jewellery on my website), and my love of line, of winding things up to see how each layer snuggles up against the next. And thus, the Maple Wrap rings were born: each one the fresh impression of a unique maple leaf, each one wound up in its own particular way. These rings are both feminine in their gentleness, and masculine in their bold strength.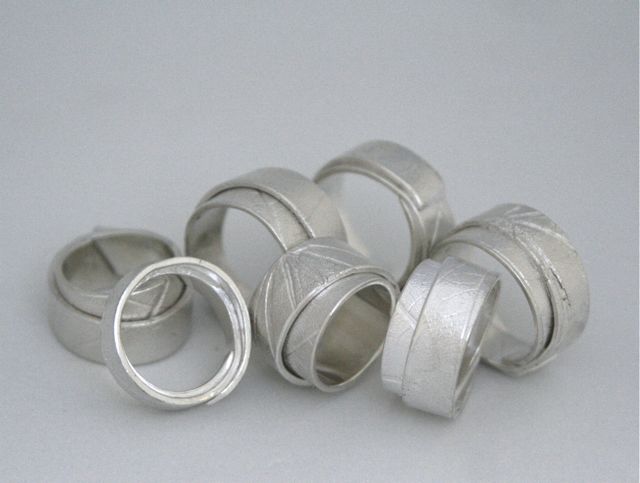 I will also have with me the Maple Leaf his and hers rings, as well as wedding sets in a variety of golds (Pink Gold, White Gold, and European Green Gold).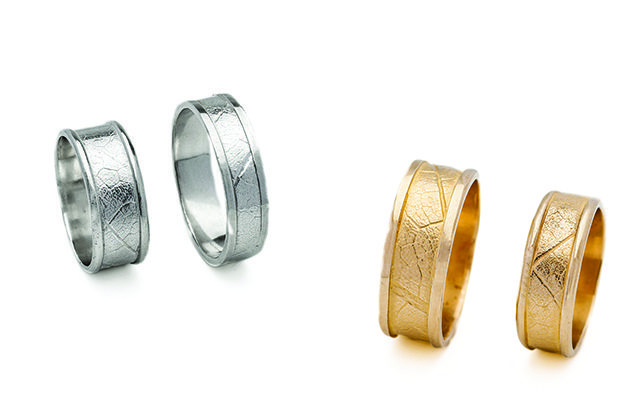 And there will be other newer pieces you'll be able to see in person this weekend. For example, the TwoByFour Series, where each ring begins as a rod of silver which is 2 inches long, and 4mm in diameter. This series is heavily influenced by my forays into blacksmithing.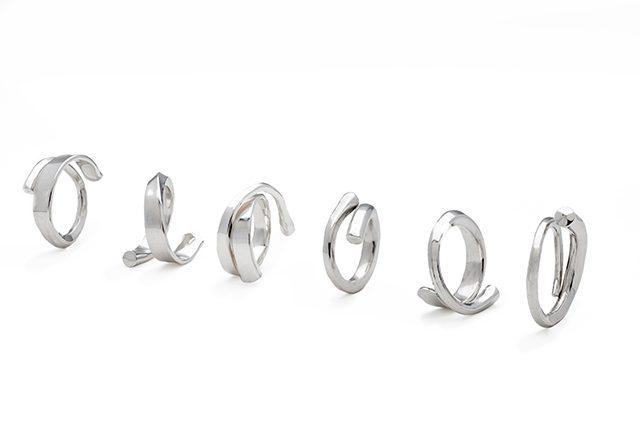 The Rocks Series, inspired by Nova Scotia's coastal rocks, as I discover them along the shorelines when sailing in my little sailing dingy.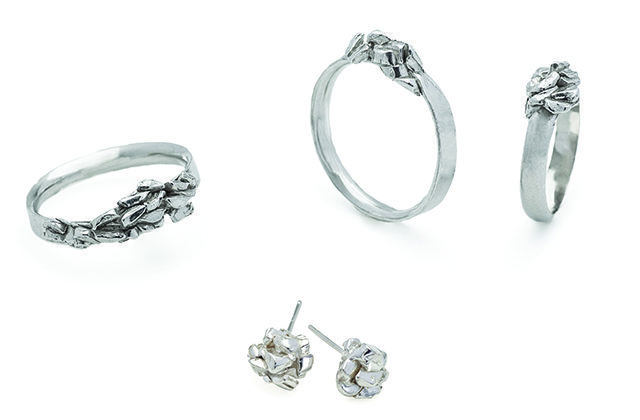 And lastly, I'll have a couple of serious treasures with me: one necklace and one set of earrings in the Precious series, and a couple of Onefooter rings set with Canadian diamonds!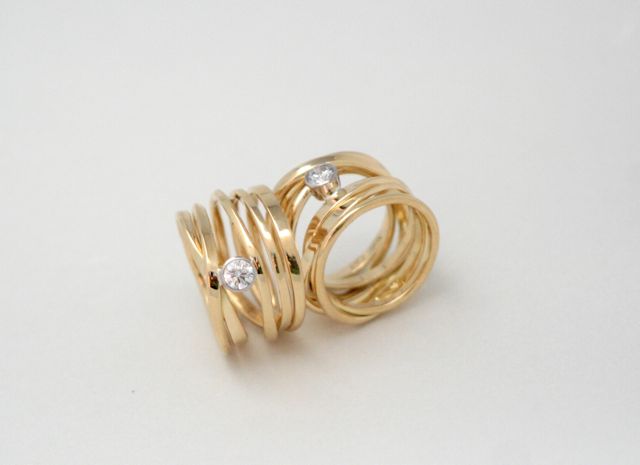 So come see me this weekend!