Discover Handmade
Jewellery
Made Locally By Dorothée Rosen Goldsmith in Halifax, Nova Scotia, Canada
Introducing FLOW series made from 100% Fairmined ECO Gold
#GoldToBeProudOf #EveryGramCounts
In the past year, I took the big step to become one of 11 Canadian jewellers using gold which is Fairmined.
Sterling Silver Rings with Gems: Limited Time!
If ever you had considered having a OneFooter or MapleWrap ring with gems in sterling silver, then now is the time to act.
Ethical 18k Yellow Gold & 18K Palladium White Gold
Try on jewellery at home, in person with my new try-before-you-buy PickBox!
Let me send you a complimentary ring sizer
"It evokes movement, fluidity, flexibility, and echoes the twists and turns of life… maybe that's it."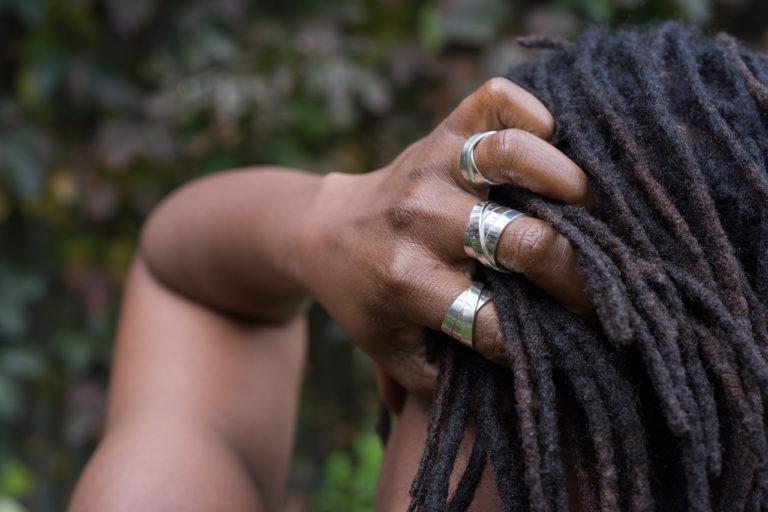 Shop with confidence.
Bringing joy to people is my main inspiration. All purchases are exchangeable until it looks and fits right. 
More details.
Free Shipping option for all jewellery
Each piece is individually handcrafted. When I begin to translate my inspiration into metal, I work very intuitively, allowing space for serendipity.
Sustainability
Environmental sustainability and ethical sourcing are priorities. My suppliers are committed to ethical sourcing, and strong environmental and labor practices. Most of the precious metals I use are recycled or ethically sourced, and all diamonds are Canadian-mined.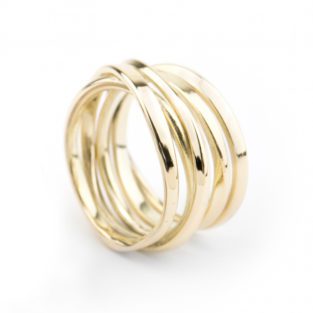 One Footer Rings
A one foot length of 18k gold or sterling silver wire is first forged in various directions, much like life pushes and pulls us. The wire is then wound repeatedly into a continuous loop, wrapping around the finger many times without beginning or end.
MOONPEARL SERIES
I took the idea of the 'hand of the maker', and combined it with the notion of a pearl's home – the shell. On first glance, the individual sterling elements seem to be shells. The close observer will discover, however, that these individually hand-fabricated elements are in fact each molded with my own hands, which is evident in them carrying fingerprints: proof of the hand of the maker.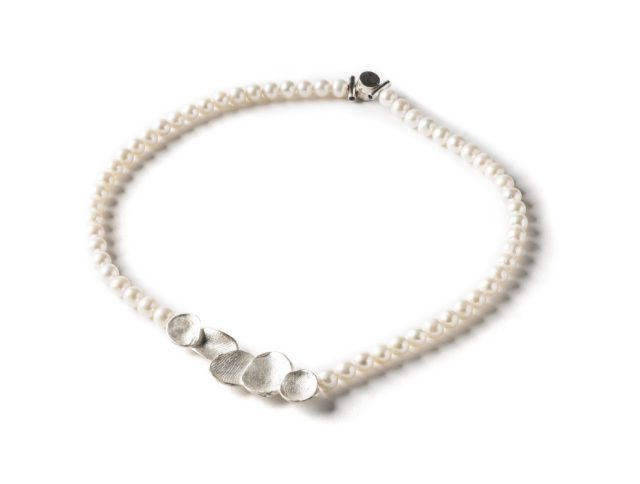 visit me in virtually online or in person at a live show near you.
online/Canada/USA/International
Try things on, get access to one-of-a-kind pieces not available elsewhere, or just talk to me about what inspires you.
There are currently no upcoming events.
Do you have gold jewellery kicking around which, for one reason or another, you no longer wear?
Gold can most definitely be recycled, and made into something brand new.