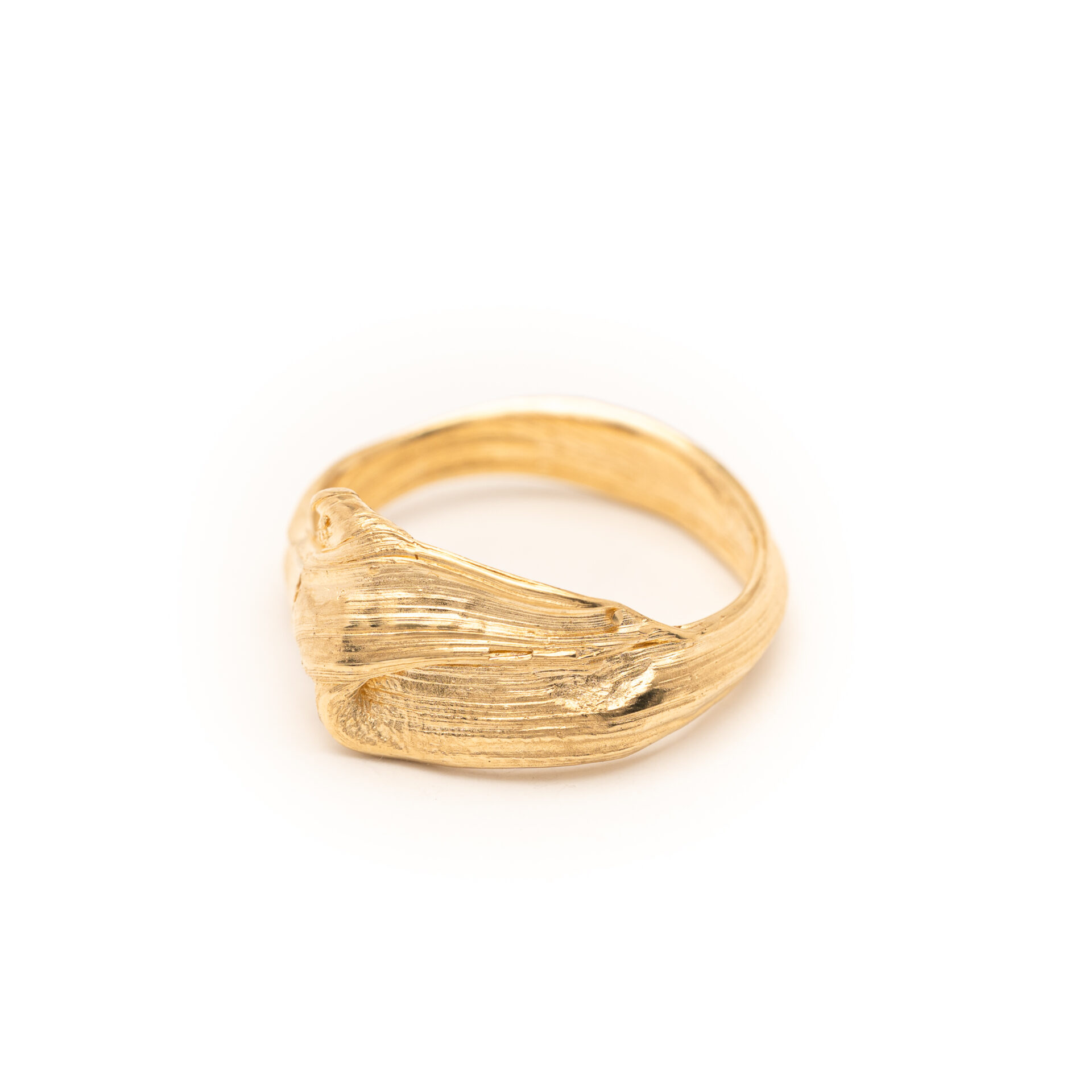 Flow Series
My Flow Series is made of 100% Fairmined™ ECO Gold. Fairmined is an assurance label that certifies gold from small-scale mining organizations embracing responsible practices. The ECO Fairmined certification goes even further in ensuring there is no use of cyanide or mercury used in the extraction of gold. Read more about my Materials and Sustainability.
This Series is created in an ancient Japanese technique: Beeswax and Pine Resin are melted together to form a wax which creates particular striations when pulled gently – like taffy in a kitchen. The smell in the studio is incredible when I work in these waxes.
Each lost-wax cast piece is unique, and only exists once.
I attended workshops in the US and Portugal to learn this ancient art. Polishing only the high points of this incredibly tactile texture creates the character you see in each piece. You could say it mimics waves, driftwood, or the hairs of a calligraphy brush.
Filter
Showing all 14 products. All prices in CAD