You may have noticed that I have been kind of quiet on the social media front of late? That was because I had the very good fortune to go on a ten-day meditation retreat at Gampo Abbey, a Buddhist monastery on Cape Breton island.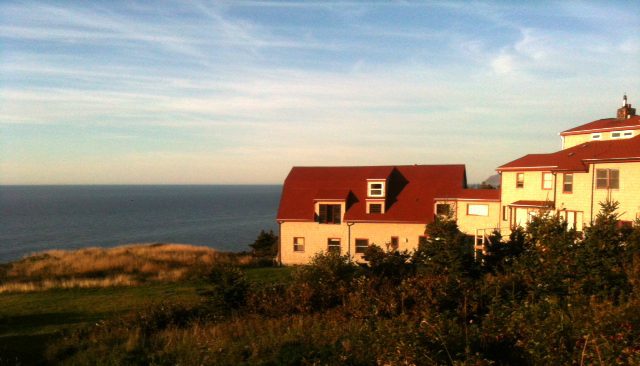 I first spent time at this remote spot in 1990, when I did a month-long retreat there, led by the amazing Ani Pema Chödron. That was a life-changing event, including my first introduction to the practice of Kyudo, "the way of the bow"!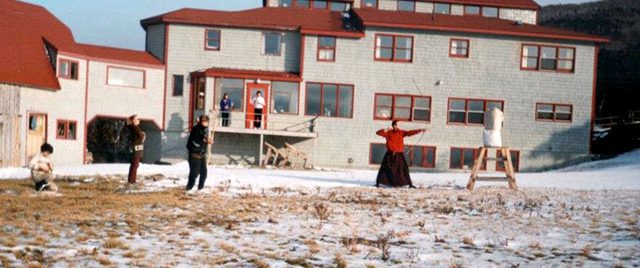 Last week, I returned to Gampo Abbey for an advanced retreat called a "Druppa", which included the creation and dissolution of a sand-mandala. What an amazing effort to be part off, with pilot whales frolicking in the ocean below.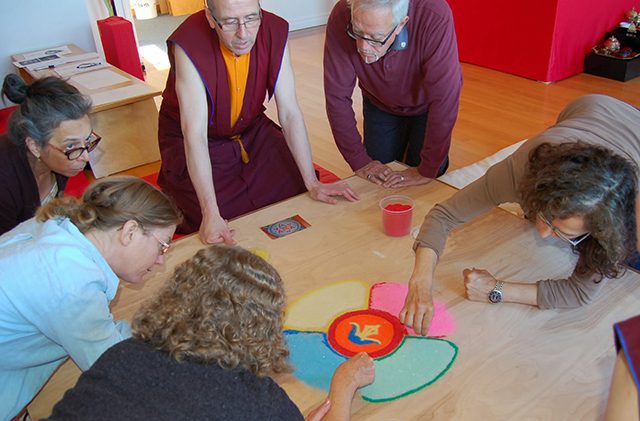 Unlike in some traditions, where only trained monks can participate, this occasion was very much hands-on.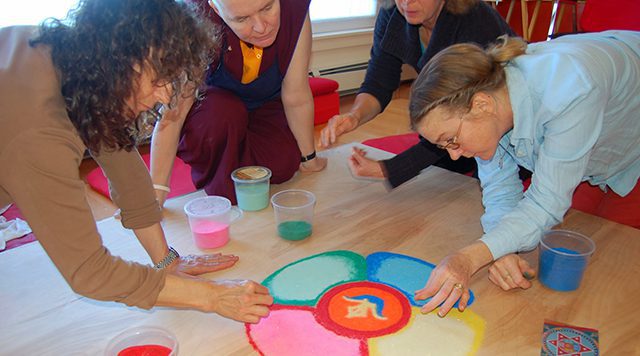 Under the guidance of the resident monks and nuns, everyone contributed for two days.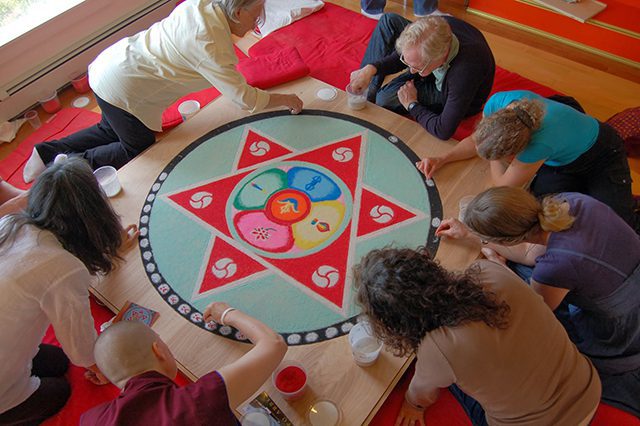 The sand mandala was kept in place for the remainder of the program.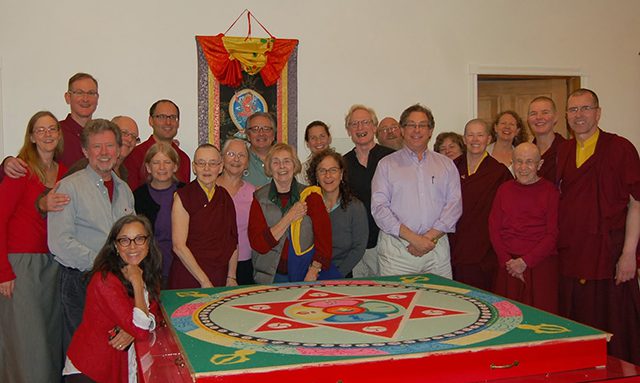 At the end of a program, everyone works together to put things away. This includes the dissolution of the sand mandala, which  plays an important part as a reminder of the impermanence of all things.
We then carried the collected sand to the ocean, where it was released back into nature.
The most ridiculously gorgeous sunset made the perfect completion to a wonderful ten days!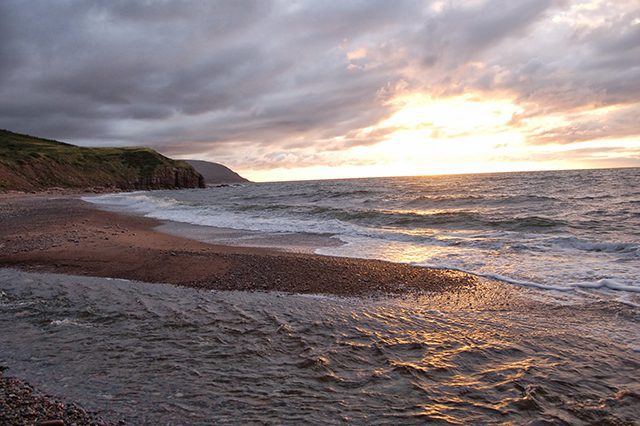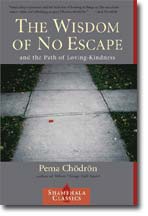 To find out more about the Abbey, you can watch this Video, narrated by Ani Pema Chödron, author of so many amazing books, i.e. The Wisdom of No Escape and When Things Fall Apart.
There are many wonderful activities offered, for example the Lobster Release, and many practice programs offered there, including a youth dathun, and even Three-Year retreats! This is an amazing opportunity for students in the West. If you want to visit Gampo Abbey, make sure you go to their website to check that they are open for visitors. They offer tours only in the summer.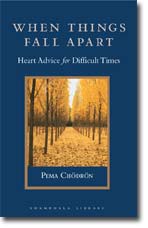 Wishing you a wonderful Canadian Thanksgiving and remaining gratefully yours,
Dorothée