SOLD OUT
🔍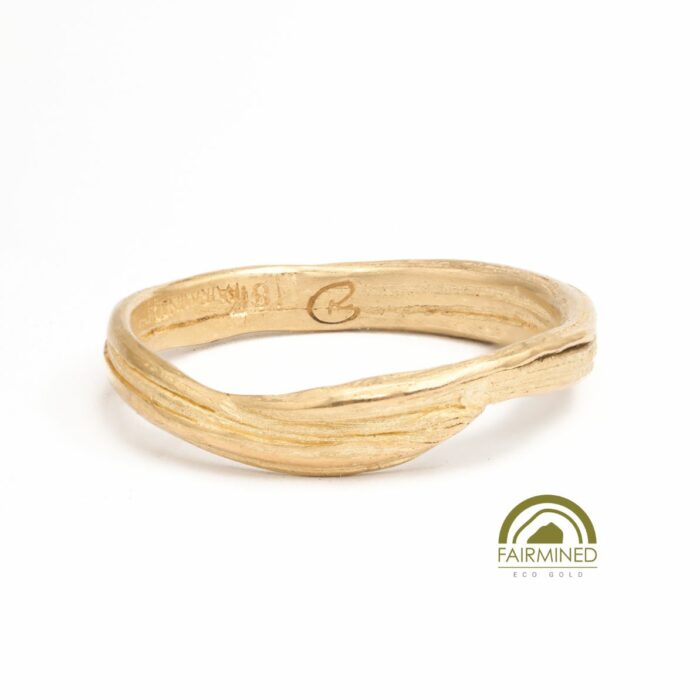 Flow Ring No. 19 in Fairmined ECO 18k Yellow Gold, size 6.5
Description
Flow Ring No. 19 | TOUCHING
Size 6.5
Flow Ring no.19 in Fairmined ECO 18k yellow gold, size 6.5
This ring from the FLOW Series would make an excellent wedding band.
The FLOW Series is created in very hard to find ethically mined gold – there is only one mine in the world which meets the stringent environmental and social standards to carry the label "Fairmined Ecological Gold". The design is inspired by the movement of water, and the texture of calligraphy brushes.
These rings are created in an ancient Japanese technique which uses wax mixed with tree resin to create each piece individually. They are then cast in lost-wax method – each ring exists only once.
Find out more Fairmined Eco Gold To Be Proud Of, which is mined at the Oro Puno Mine in Peru, without the use of mercury, cyanide or other potentially harmful chemicals. With the purchase of this ring, you improve lives. This gold is traced meticulously, and audited by 3rd parties. The miners and their communities receive a premium to maximize socio-economic benefit.
Check my Custom Rings.
This product has been sold
You have not viewed any products yet.