SOLD OUT
🔍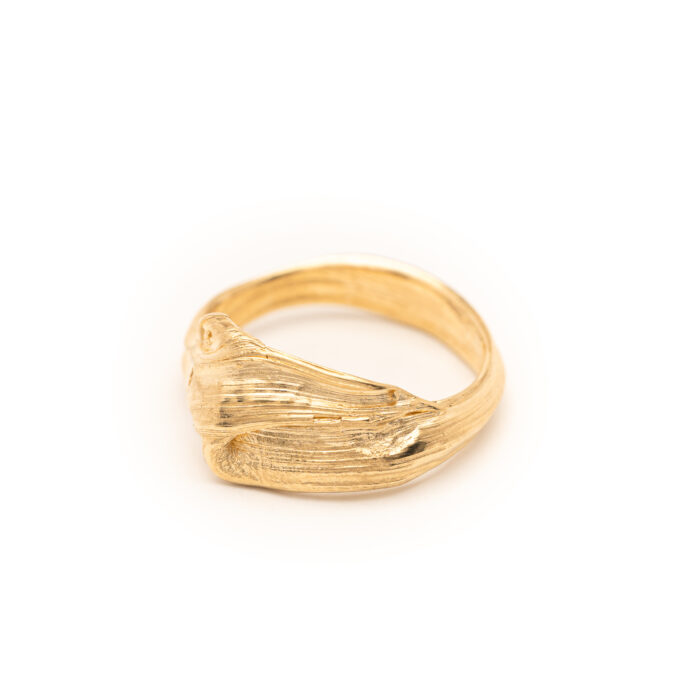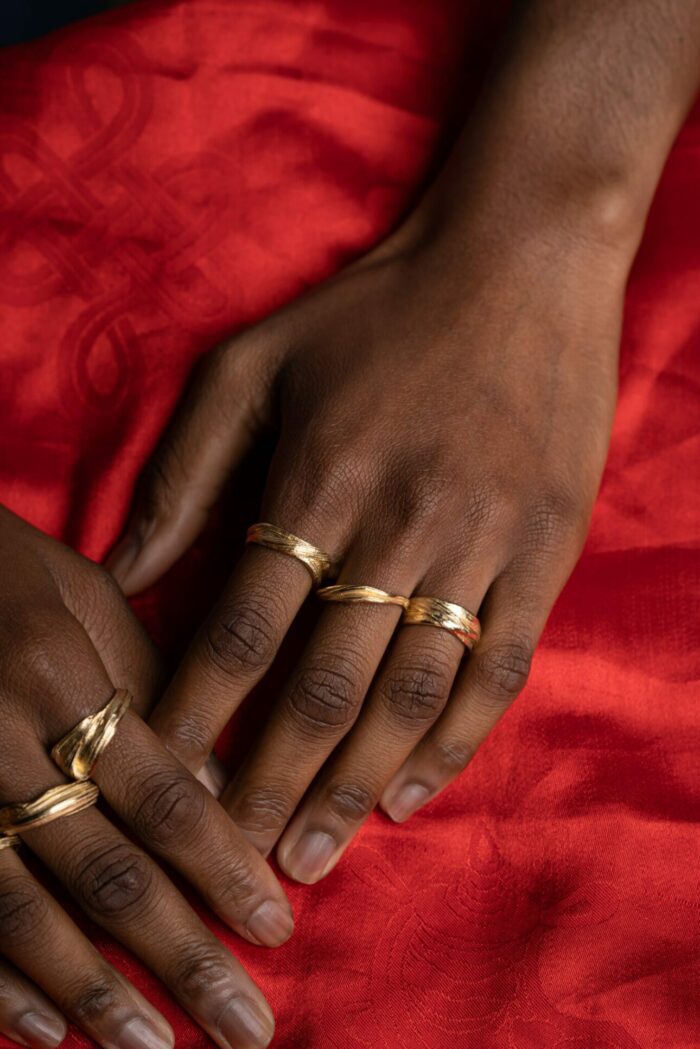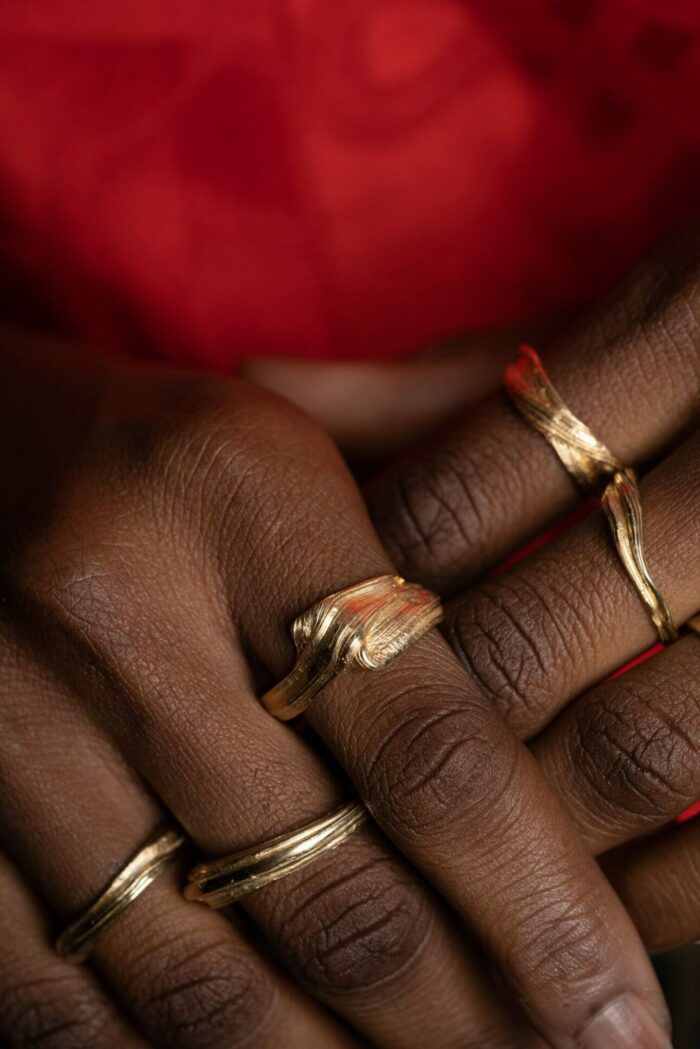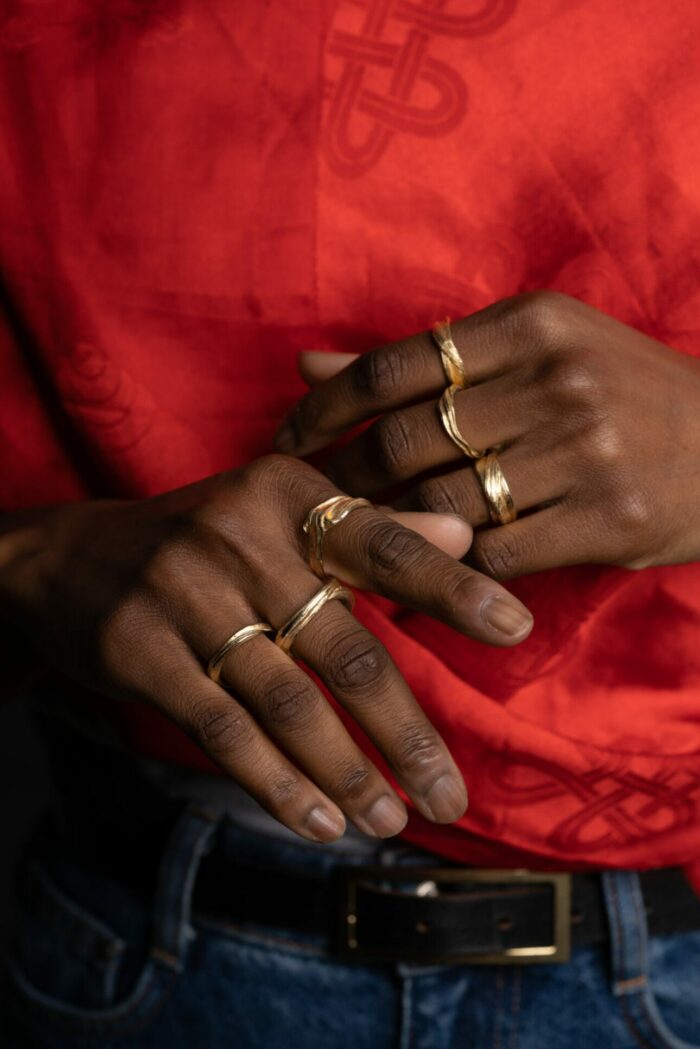 Flow Ring No. 01 in Fairmined ECO 18k yellow gold, size 10.5
Description
Flow Ring No. 01
Size 10.5
Flow Ring no01 in Fairmined ECO 18k yellow gold, size 10.5
This new Series is inspired by the movement of water, and the texture of calligraphy brushes. You can detect that movement in this ring clearly. Upon closer observation, one can discern what looks to be individual hairs on a calligraphy brush.
This particular ring has the feeling of the brush just lifting from the paper at the end of executing a stroke, or perhaps changing direction. It is wider at the top where this turn is happening, and more narrow at the bottom, making it very comfortable to wear.
These rings are created in an ancient Japanese technique which uses wax mixed with pine resin to create each piece individually. They are then cast in lost-wax method, meaning that each ring exists only once.
Fairmined is an assurance label that certifies gold from responsible small-scale artisanal mining organizations, effecting socio-economic benefits for the miners, and their communities, and protection of the environment.  The entire supply chain of this gold is tightly traced from the mine to the goldsmith, under independent auditing. I am so relieved that I have found Fairmined Eco Gold . It truly is Gold To Be Proud Of .
Check my Custom Rings.
This product has been sold
You have not viewed any products yet.