Thank you so much, Vancouver. Although slightly weighed down by the haze from the interior BC forest fires, the Harmony Arts Festival was once again a joyful event. I just love being in the company of such good fellow craftspeople – this community is so often like a clan, and such shows like a gathering of said clan.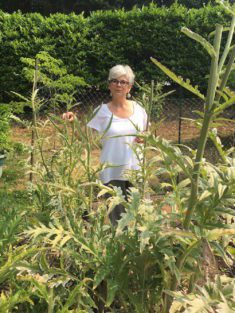 In between the two show weekends, I took a quick trip to Salt Spring Island to visit with my colleague Jan Smith. Jan is a mover and shaker in the art jewellery community, and a true inspiration to me. While I was there, for example, she took part in an online live video US/Canada East/West conversation/panel discussion with ArtJeweleryForum.  Exchanging with artist such as Jan is invaluable, and I thank her and her husband Paul for hosting me so well. I had a truly wonderful time.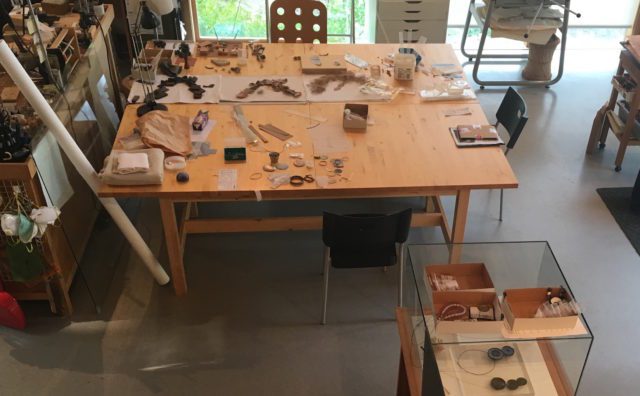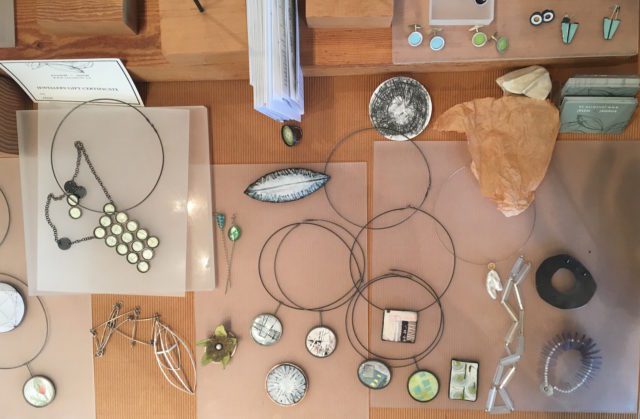 I am now back in Halifax – arrived last night, after a somewhat fraught, and far longer than necessary, journey.
I enjoyed meeting so many of people who had been eying my work for a while. Your appreciation fills my heart.  Some of you had been thinking about getting a custom Onefooter ring made for a while, and I will get busy on making the special one-of-a-kind rings with the the stones you picked at the show.  I look forward to it!
And then I will start thinking about getting ready for the equally fabulous CircleCraft Market, which will take place in downtown Vancouver's Convention Centre, November 8 – 12.
Because I make every single piece by hand, it will take 3 months to prepare! I also have my over 30 galleries to consider, of course. So: it'll be a busy next few months before I return to Vancouver.

See you November 8th!