Such richness: I was able to branch out and again learn more! Last weekend, Kaz Tanahashi came to teach a special workshop on the art of calligraphy.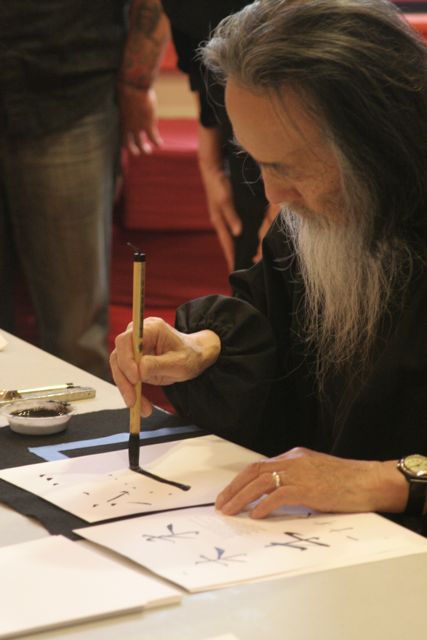 It was an amazingly disciplined environment, everyone was very focused: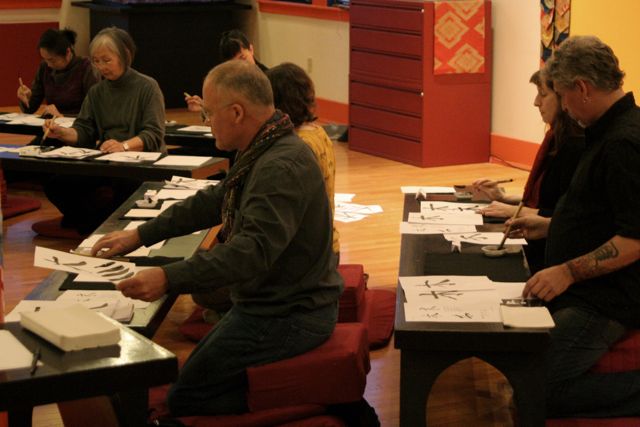 At some point during the two-day workshop, I looked down in front of me, and made this observation: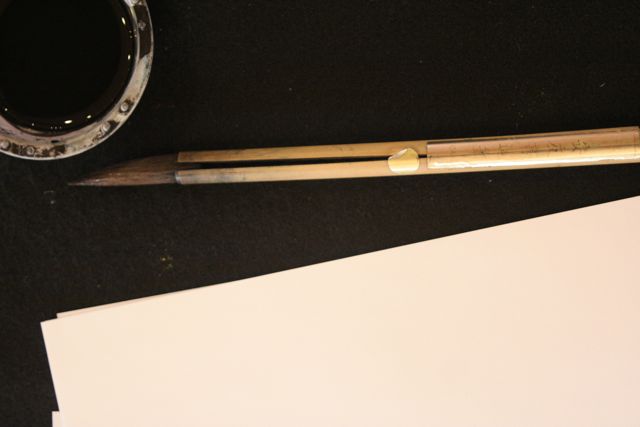 What a wonderful opportunity to study with such a great master! Kaz is a very generous teacher. Calligraphy is studied by way of copying the masters. This was the case here as well. But in addition to showing us the strokes of each character, Taz' style of teaching includes guiding each workshop participant by holding the student's hand and guiding her/him through the series of strokes. It's actually harder than it makes sense: to relax enough to let the teacher guide your hand. But you learn so much!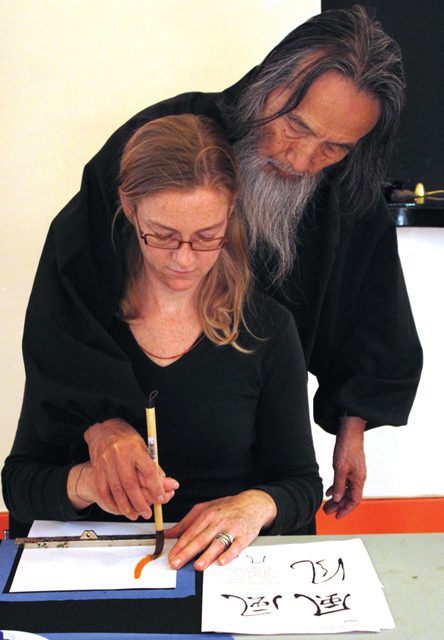 Thank you to Liza Matthews for this photo. I didn't even notice it being taken, I was so focused!
Of course we can't really learn so quickly, and our attempts seem feeble.
And more guidance. Thanks to Damian Lidgard for the following photo: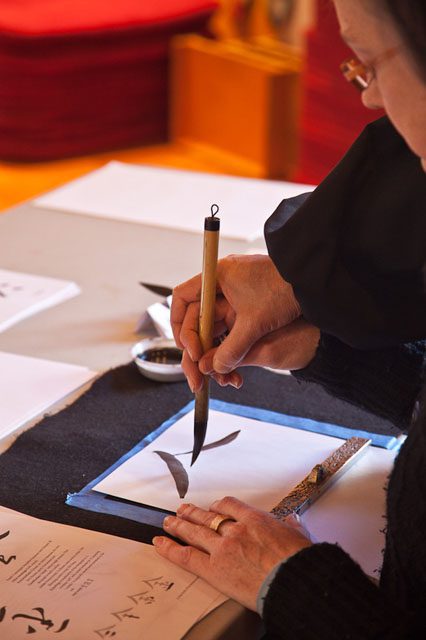 It was a really great weekend, and I learned a lot. For example, once again: holding the tool (in this case, the brush) with much control, but the slightest touch! Doubtlessly, my experience with brush and ink will influence my work in metal (as it has, before!), both precious and small, as well as hot and large, as I continue to play with forging. This weekend, I will get to visit with a dear friend, who just so happens to have a forge in her backyard! I am so grateful for my good fortune!!