I hope you had wonderful holidays, whichever kind you celebrate. It truly was for me, and in addition, I was blessed with a particularly special one this past weekend: the wonderful wedding celebration of my brother Peter and his partner Michel. They had officially tied the knot in October, on the 18th anniversary of their getting together. But they decided to choose a time when all their friends and family could attend to celebrate the fact, along with the 50th birthday of my brother (which had actually occurred in November). And so a celebration was called for the Saturday between Christmas and New Year's.
As you may know, I was born and raised in the Bavarian countryside, close to the Austrian border. It just so happens that this area is rich in historical facts and architecture (think "Neuschwanstein castle" for example). And so the couple decided to hold the celebration in a medieval castle and style, on top of a mountain, accessible only on foot – the medieval tunics were provided once the winterparkas came off. What a hoot!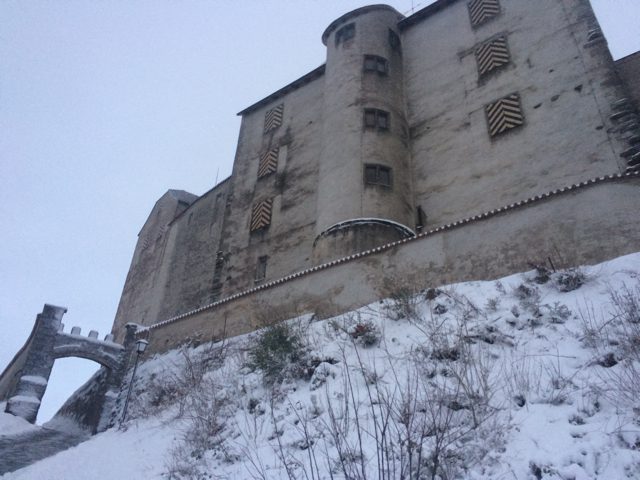 We had a fantastic time, and the event was actually far more uplifted than it may sound. The celebration began with a meet-and-mingle reception (champagne or mulled wine) in the cool but richly equipped upper halls of the century-old structure of Castle Waldburg.  This was followed by an extensive, wonderfully insightful tour of the castle and its history. This is the real thing; the floors we were walking on where 800 years old, the surrounding walls much older. It was truly amazing.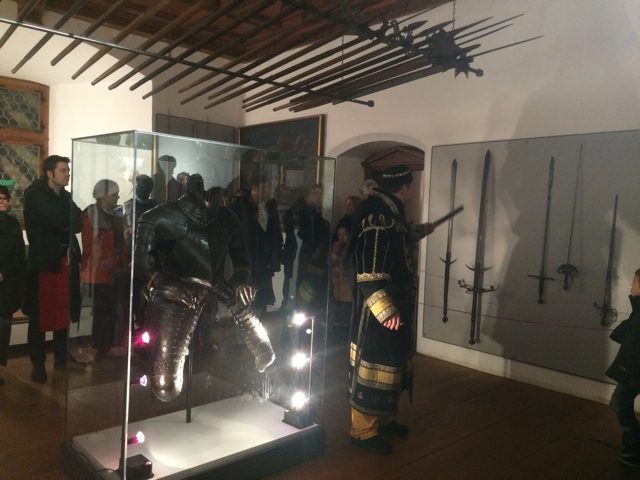 What was even more wonderful was seeing all the extended family – because I live across the ocean, I hardly ever get the opportunity. It was equally delightful to see old friends and meet Peter's work colleagues and new friends. Having my daughters by my side completed the delight. There was so much heart in the room, it was really wonderful.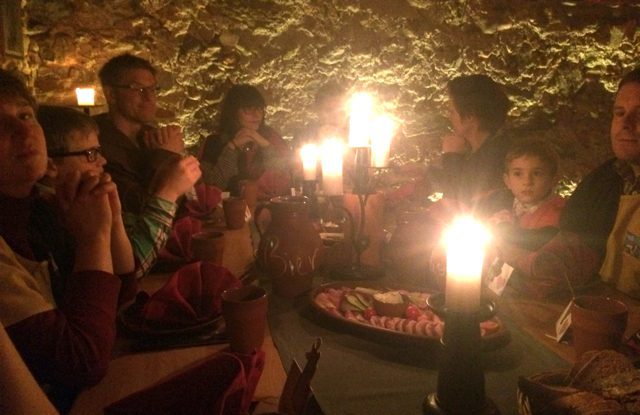 The wedding feast was served in the underground halls where real knights had dined for hundreds of years. Medieval traditions (surprisingly uplifted!) and their history were introduced, and kept throughout the feast. The two grooms were put through various local wedding traditions by their friends, and the two best men put on an amazing, joyous evening for everyone, with games, stories and pranks.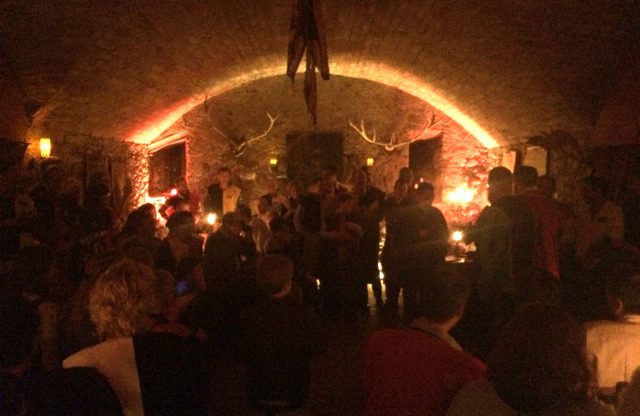 Finally, the DJ broke out the light machine, and everyone began to mingle, and to dance: gay, straight, young, old, and everything in between. (I will insert a video here as soon as I can figure out how to do it .. check back!)
Germany had been enjoying mild temperatures of late, but last weekend, it suddenly snowed heavily. And so my daughters squealed down the hill through the pitch black dark and a gentle fall of large soft snowflakes, to our rustic Inn at the foot of the castle mount.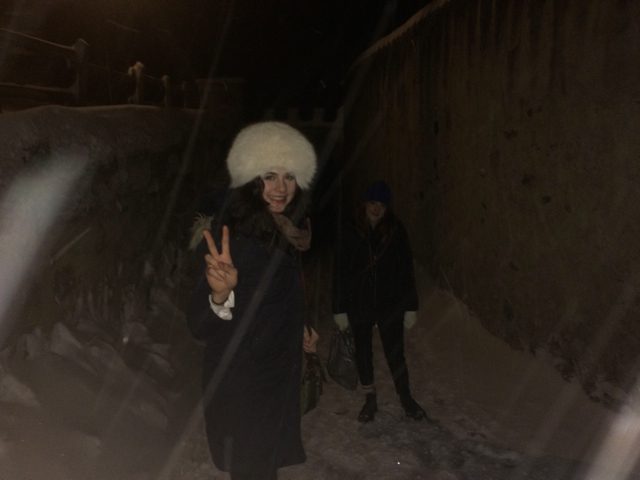 Thank you to Peter and Michel for the invitation to share in such a wonderful celebration. May your joy in each other know no bounds!