I live and work in Halifax, Nova Scotia, on Canada's East Coast. If you have a question or would like to leave a comment, please email me or use the form below to send me a message. There is no store front, but clients can book a studio appointment, virtual or in person.  I'll be delighted to talk to you.
Interested in using your own gems or ordering a custom piece? Check out my customized handmade gold rings to start dreaming.
Email: [email protected]
Telephone: +1 902-422-9460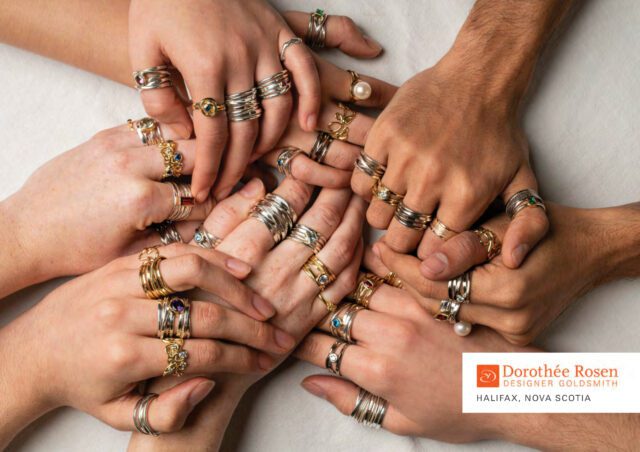 Appointment & Consulation Bookings
Book a time to meet with me
Ready to embark on your jewellery creation with me, or simply want to see a piece up close? Need an appraisal? Book an appointment to discuss what you are looking for. All initial bookings are free.