Many people have gold jewellery kicking around which, for one reason or another, they no longer wear. These might be concerns of aesthetics, size, or they may be deep emotional reasons. One way or the other: gold can most definitely be recycled, and made into something brand new.
Gold
I generally trade in the value of your hallmarked gold towards the price of your new ring. As of May 22nd 2022, trade-in value of stamped and hallmarked gold is as follows:
$44.48/gram for 18k
$34.31/gram for 14k gold

Note that this rate changes depending on market price.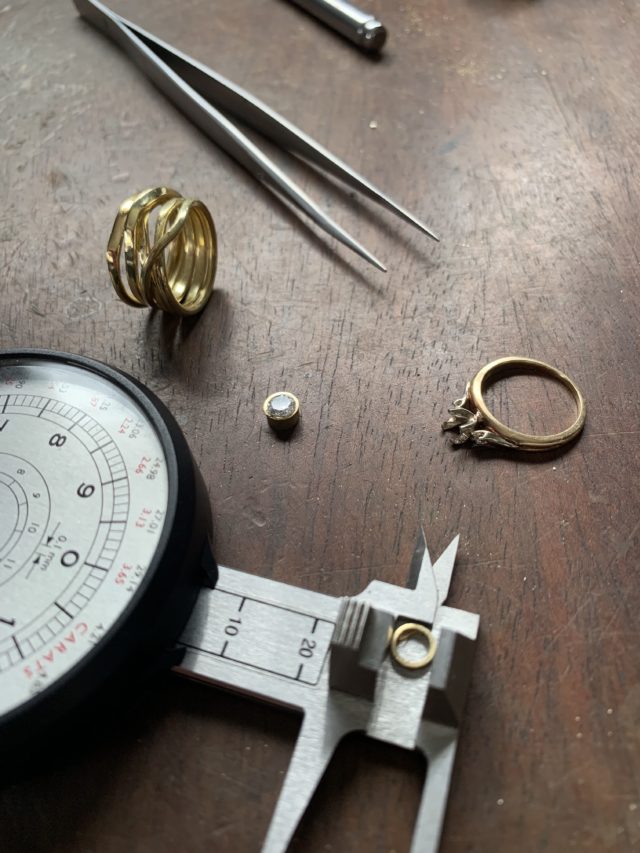 While it is possible under certain circumstances to incorporate your melted used gold into a new ring, there are many reasons why I don't recommend it.
For one thing, as I am unfamiliar of the alloy the original goldsmith would have used, I cannot vouch for or stamp the result once melted. Secondly, I cannot simply melt the gold into a new ring; this would compromise the strength of the gold itself, as the precious metal could become brittle from being melted repeatedly. Specifically, a lot of physical pressure is placed on the metal during the forging of rings in the OneFooter Series, making the structural integrity of the metal of the utmost importance. This being said, reusing/remelting/reshaping gold causes the gold to become brittle. Newly refined metal must be added to prevent this brittleness.
For white-gold, the problems are multiplied: white-gold does not enjoy being melted; the alloys separate. 
So while it is possible to incorporate heirloom jewellery into the metal content of a new ring, it does become an extra-special project. This whole process is easier for pieces which are cast, such as the Script or MapleWrap Series, not fabricated  as is the case with the OneFooter Series.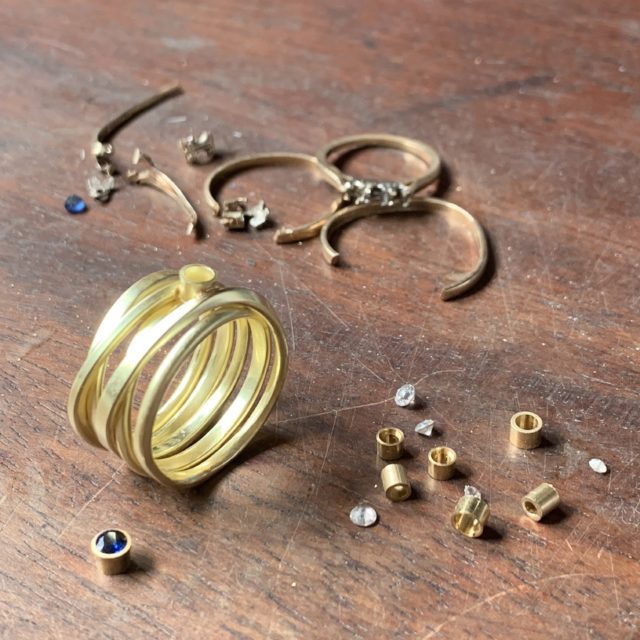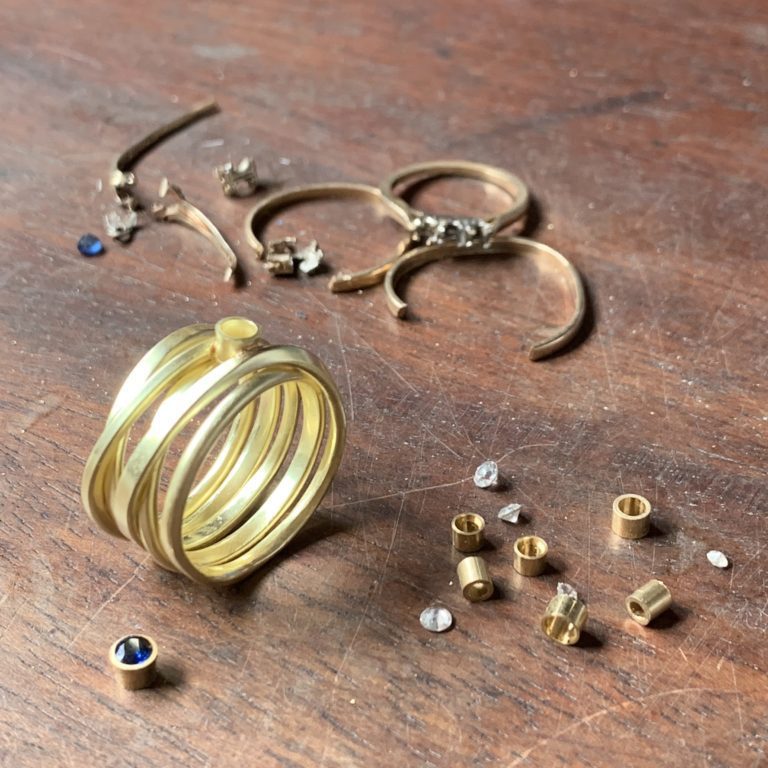 Gemstones
I use the utmost care and skill in extracting your stone from its current setting, and re-setting it into this custom-made ring for you. 
I can re-set your stone(s) whether it's in a ring currently or not. However, there are some things you should know ahead of time.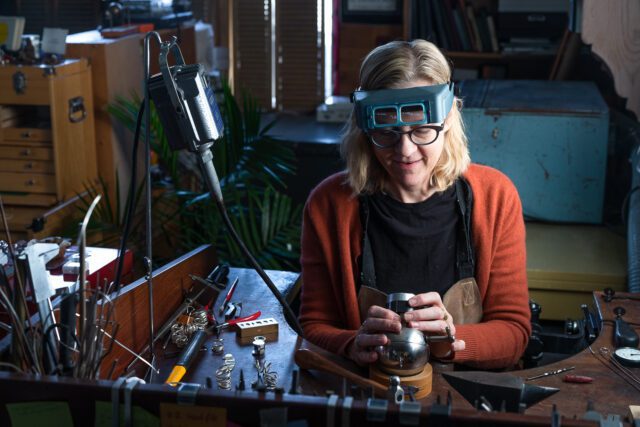 Re-setting can be hard on a stone. Imagine it was your house – in this day and age, a house can be picked up and moved to a new location. But if there was any problem with the house to begin with, the re-locating would certainly bring that to the fore.
I guarantee that
 I will apply skill and love to the rebirth of your ring.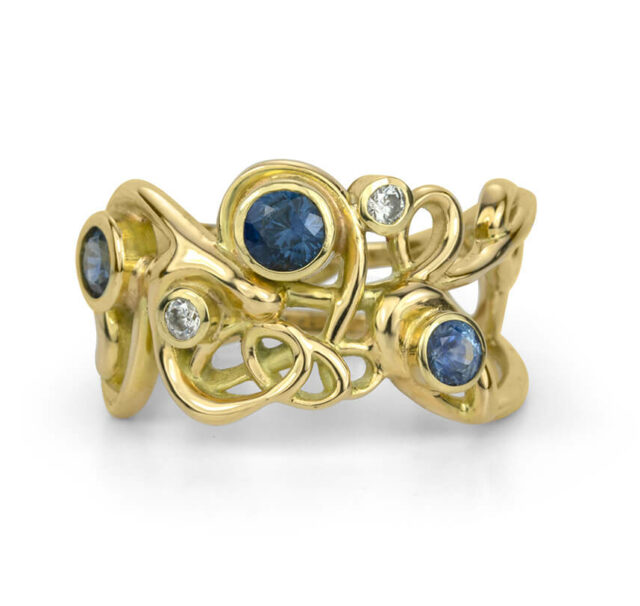 Want to discuss the rebirth of your old ring?
Contact me about
coming to see me in my Halifax studio

. If you don't live here, we can work remotely. I can safely ship your materials to my studio, not to worry.
Here are some examples of rebirth rings I have made for my clients: