Many people have gold jewellery kicking around which, for one reason or another, they no longer wear. These might be concerns of aesthetics, size, or they may be deep emotional reasons. One way or the other: gold can most definitely be recycled, and made into something brand new.
I'll say right off the bat that it is a lot more complicated than you would think. I cannot simply melt the gold into a new ring; this would compromise the strength of the gold itself, as the precious metal could become brittle from being melted repeatedly. In order to do this correctly, your old gold will need to be refined first to 24k purity, then re-alloyed (mixed with other metals to make it 18k), and then used to cast a custom piece, or made into the 18k gold wire I use to forge you a new gold Onefooter ring from.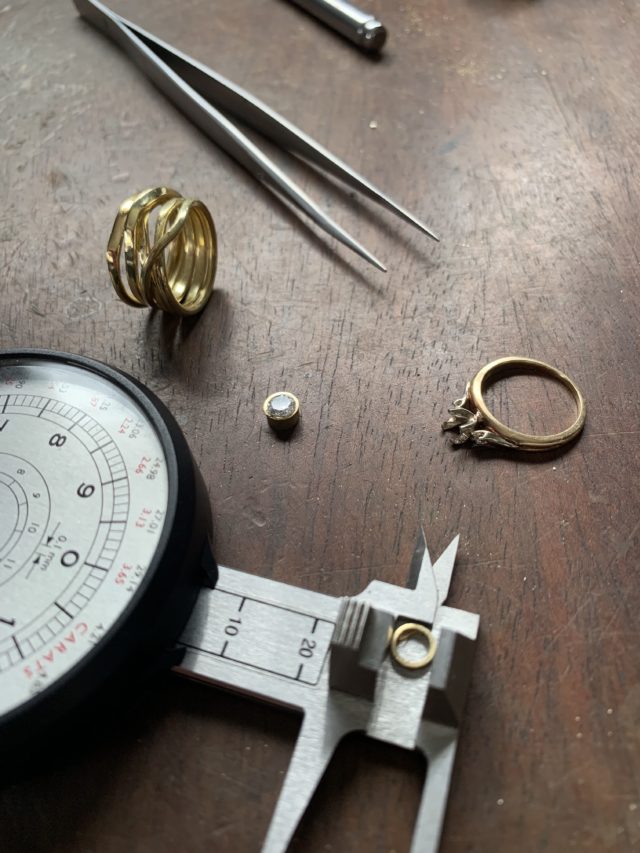 The way this works in real time is that I credit the trade-in value of stamped and hallmarked gold, and subtract that value from the price of your custom piece. Depending on the quality of the stones in your original piece(s), I may be able to use some, or all of them, in the creation of a new piece.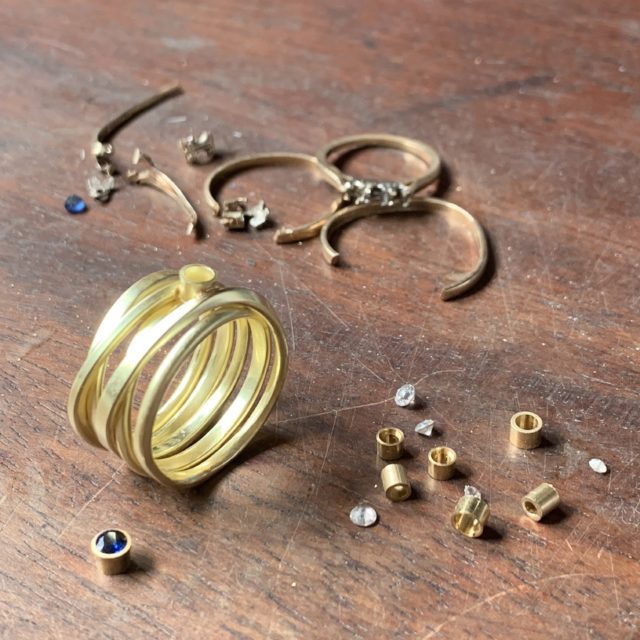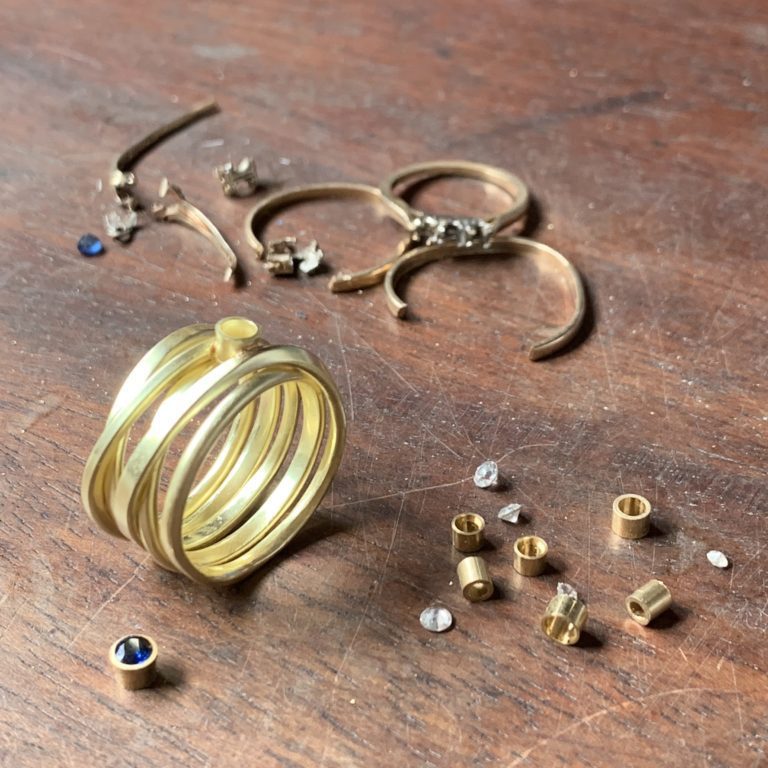 Want to discuss the rebirth of your old ring?
Contact me about
coming to see me in my Halifax studio

. If you don't live here, we can work remotely. I can safely ship your materials to my studio, not to worry.
Here are some examples of rebirth rings I have made for my clients: