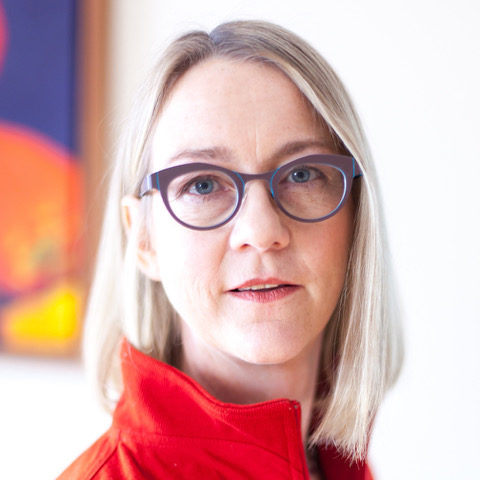 Dorothée Rosen
Goldsmithing is my passion.
What moves me creatively is my passion for moving metal, and the continued study of line – as evident in the fluid lines of the OneFooter Series. My surroundings here in Nova Scotia are also hugely inspiring.
When I begin to translate my inspiration into metal, I work very intuitively, allowing space for serendipity.
Ethical sourcing is important to me: going far beyond the outdated standard of the Kimberly Process, I use certified Canadian diamonds, or laboratory grown ones. I recently became accredited as a retailer for SCS certified sustainable diamonds.
My gold is at the very least SCS certified 100% recycled, and my suppliers are members of the Responsible Jewellery Council (RJC).
I am also one of very few goldsmiths to work with gold that is certified Fairmined ECO Gold and Fairmined sterling silver.
From these carefully chosen materials, I personally handcraft custom family, engagement, wedding, and anniversary rings. My coloured gem sourcing is constantly becoming more ethical. I can source gems for you, or work with yours.
My goal always is to bring joy to the wearer with the pieces I create. I welcome you to visit my Halifax studio, in person or virtually via video call, to discuss your custom project.
Throughout the year, I participate in various art shows and other events in Canada and abroad. My collectors are international, and working remotely is absolutely workable also
I have been making jewellery for 20 years.
I was born in Germany and immigrated to Canada in 1989 at the age of 19. I started selling my work in 2002, and graduated from NSCAD University in 2005 with a major in jewellery design and metalsmithing, and a minor in art history (focus craft). I was honoured to be the recipient of various awards and scholarships, became a CraftNS Master Artisan in 2015, and continue to participate in exhibitions internationally.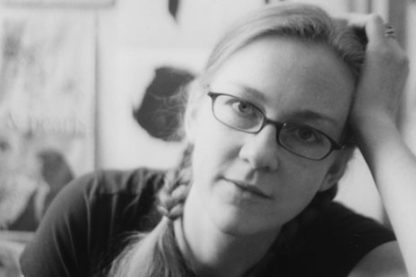 I create jewellery in my studio in Halifax, Nova Scotia, Canada.
In addition to my online shop, my work is available in my studio, through several galleries in North America, or through custom work.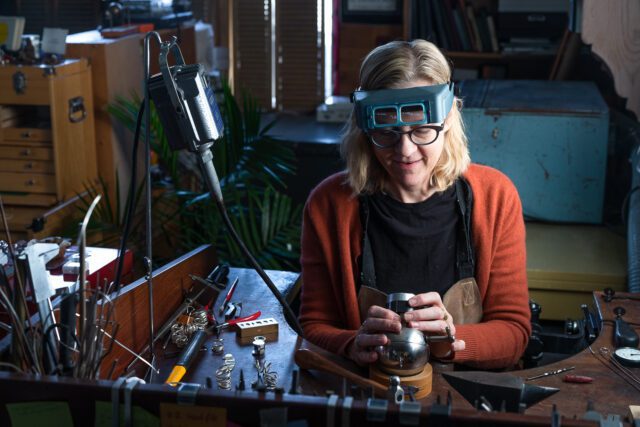 ---
Want to get to know me better?
Honestly, one of my favourite things to do is write my weekly Sunday Letters. I so enjoy sharing everything from my upcoming jewellery creations and events to personal stories and current inspirations. Of course, special discounts and exclusive invites are in there too.
---
Videos
An example of how nature inspires me.
This is a short clip following the inspiration behind the MapleLeaf series.
An example of how line and movement inspire me.
This is a short clip following the inspiration behind the OneFooter Series.
An episode which was filmed about me by Maritime Made.
This Eastlink TV series is kind of like our very own 'How It's Made'. The show generally highlights a broad variety of products which are made here in the Maritimes, and shows how they are made. Here, they have filmed me making my OneFooter rings. I have seen several crafters on this show, including Alissa Kloet of Keephouse. I was delighted to be featured
My presentation for Automaton 20.21
The Automaton Exhibition was a collaboration between 5 Spanish and 5 Canadian artists.
The project was to be presented at Madrid Joya in Spain, and later at George Brown College in Toronto. We'll see what comes of it!
Even though I did not get to go to Madrid, attend the cocktail reception at the Canadian Embassy and other events, I am kinda glad that this way, more people can see the work. More info >