I never knew how hard it was to tie a ribbon with nitrile gloves on, but I am learning!
In my line of work, being extremely mindful of surfaces, and taking precautions in general, is part of the daily routine: protecting airways from particles in such processes as sanding and polishing, protecting skin and lungs from chemicals used in making jewellery – these are a daily reality.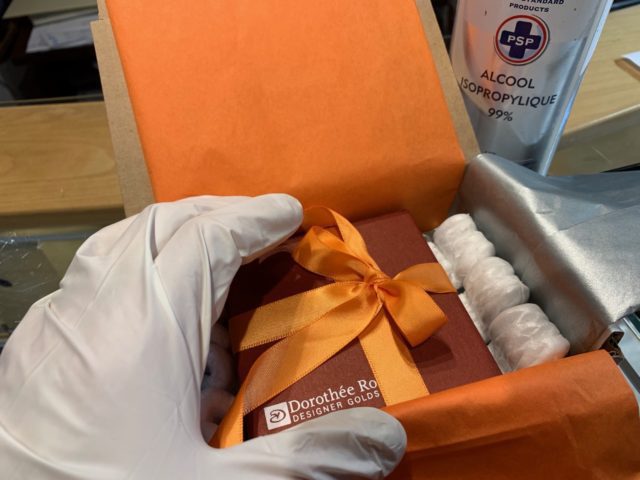 This is why I can say with confidence that I am taking every precaution when shipping during the COVID19 world pandemic. Halifax, Nova Scotia, is still a fairly safe place. Regardless, I have put very strict measures in place to help #FlattenTheCurve.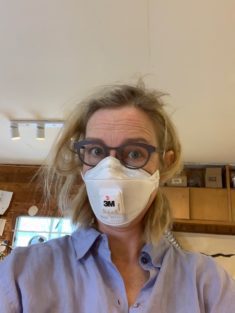 Here are the specifics:
Personally, I am extremely cautious: I only go into public if absolutely necessary. I wear gloves when I enter a store, which I immediately discard when I leave the store. I disinfect items I bring home, or leave them untouched for 3 days (the curation of time COVID19 can live on glass or plastic). Of course I wash my hands extremely well and often, and disinfect surfaces which are touched often. I have dramatically placed awareness to and changed my habits regarding touching my face, sneezing, etc.
Any jewellery is disinfected before it is sent out, and I wear gloves for packing up orders.
I have sent my staff home.
I no longer allow studio visit. However, I do 'see' people for consultations via video call to discuss custom projects or to answer questions. You can book an appointment here.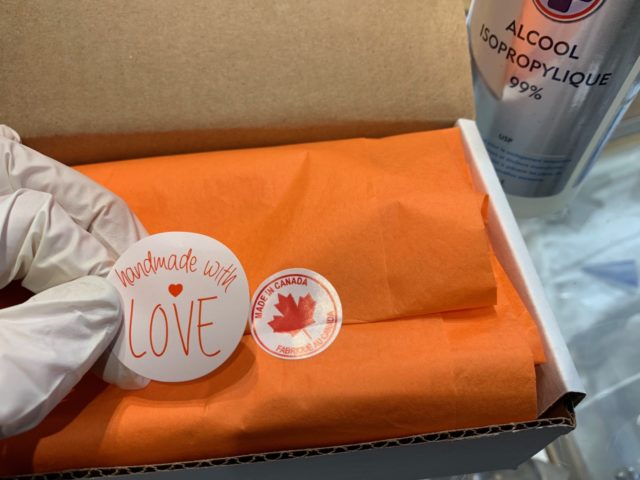 My online shop is wide open. You can feel confident when you order!