Studio Visits and Events During Covid-19
UPDATE June 2022:
My Halifax studio is currently open for studio visits and pickup.
In my line of work, being extremely mindful of surfaces, and taking precautions in general, is part of the daily routine: protecting airways from particles in such processes as sanding and polishing, protecting skin and lungs from chemicals used in making jewellery – these are a daily reality.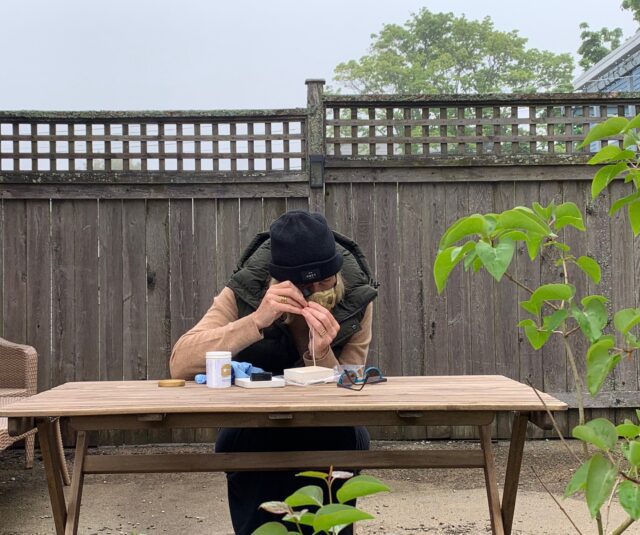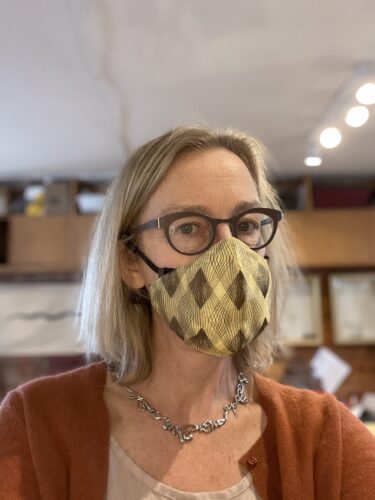 Here are the specific precautions:
Personally, I am very cautious, and always wear masks when interacting with people not in my tiny bubble. Of course I wash my hands extremely well and often, and disinfect surfaces which are touched often. I have dramatically placed awareness to and changed my habits regarding touching my face, sneezing, etc. I have sent my staff home.
If and when you come to visit, we will both wear masks and use hand sanitizer.
When studio visits are not possible, or if you feel more comfortable, or if you are not local, I also 'see' people for consultations via video call to discuss custom projects or to answer questions in my Virtual Atelier.
Whether you plan to visit the studio or meet me virtually, you can book an appointment here.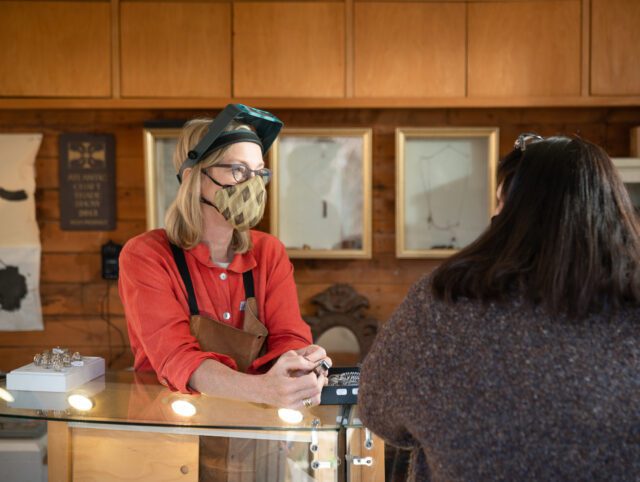 My online shop is wide open 24/7!