Get free admission and chance to win 20% off!
 The Calgary Art Market showcases the art and craft of over 200 professional artists in one spot for four days for your shopping pleasure.
From their website: "We are getting excited about that light at the end of the tunnel with respect to both winter and Covid's eventual departure, and it's time to start planning!
Spring is just around the corner and we are all prepping for a great 2021 Art Market – our 35th year! "
Art Market showcases delicate pottery, vibrant jewellery, timeless home furnishings, creative clothing, and so much more. There are 50 art and craft categories being represented, so join us in finding that perfect, unique piece for yourself or that someone special on your list
WHERE:
Calgary Telus Convention Center
136-8th Ave. SE
Calgary, AB T2G 0P3 Canada
+ Google Map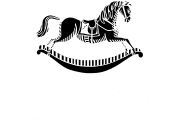 PARKING HOT TIP!
Lot 36 City Hall Parkade (322-9 Ave SE)
50% OFF FRIDAY's! $11.00 from 11am Friday to 10am on Saturday.
Note: This is 50% off the daily maximum. BEST DEAL!
Happy Hour Pricing after 4:00pm on Thurs/Fri
$6 all day on Sat/Sun in select lots.
See details page for more parking info