Je vis et travaille à Halifax, en Nouvelle-Écosse, sur la côte est du Canada. Si vous avez une question ou souhaitez laisser un commentaire, veuillez m'envoyer un message ou utiliser le formulaire ci-dessous pour m'envoyer un message. Je n'ai pas de commerce pignon sur rue mais tout mes clients peuvent prendre un rendez-vous à mon studiovirtuellement ou en personne. Je serai très ravie de vous rencontrer.
Interested in using your own gems or ordering a custom piece? Check out my customized handmade gold rings pour commencer à rêver.
Email: [email protected]
Telephone: +1 902-422-9460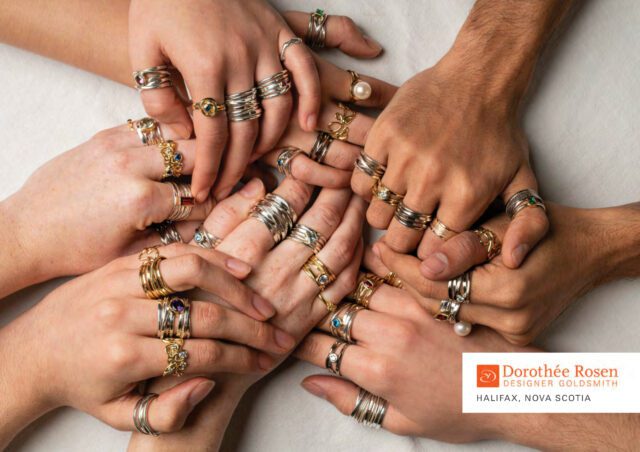 Réservez un moment pour me rencontrer
Ready to embark on your jewellery creation with me, or simply want to see a piece up close? Book an appointment to discuss what you are looking for. All initial bookings are free.