Remodelage de vos anciennes bagues
Beaucoup de gens ont des bijoux en or et, pour une raison ou une autre, ils ne les portent plus. Il peut s'agir de soucis d'esthétique, de taille ou de raisons émotionnelles profondes. D'une manière ou d'une autre: l'or peut très certainement être recyclé et transformé en quelque chose de tout nouveau.
Voyons comment cela fonctionne:
Or
I generally trade in the value of your hallmarked gold towards the price of your new ring. As of May 1st 2022, trade-in value of stamped and hallmarked gold is as follows:
$45.07/gram for 18k
$34.77/gram for 14k gold

Note that this rate changes depending on market price.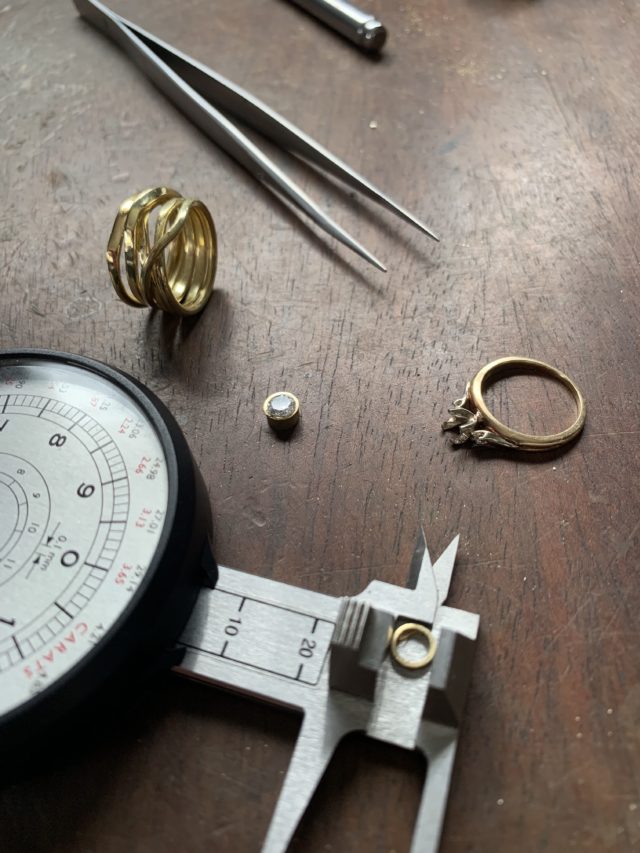 While it is possible under certain circumstances to incorporate your melted used gold into a new ring, there are many reasons why I don't recommend it.
For one thing, as I am unfamiliar of the alloy the original goldsmith would have used, I cannot vouch for or stamp the result once melted. Secondly, I cannot simply melt the gold into a new ring; this would compromise the strength of the gold itself, as the precious metal could become brittle from being melted repeatedly. Specifically, a lot of physical pressure is placed on the metal during the forging of rings in the OneFooter Series, making the structural integrity of the metal of the utmost importance. This being said, reusing/remelting/reshaping gold causes the gold to become brittle. Newly refined metal must be added to prevent this brittleness.
For white-gold, the problems are multiplied: white-gold does not enjoy being melted; the alloys separate. 
So while it is possible to incorporate heirloom jewellery into the metal content of a new ring, it does become an extra-special project. This whole process is easier for pieces which are cast, such as the Script or MapleWrap Series, not fabricated  as is the case with the OneFooter Series.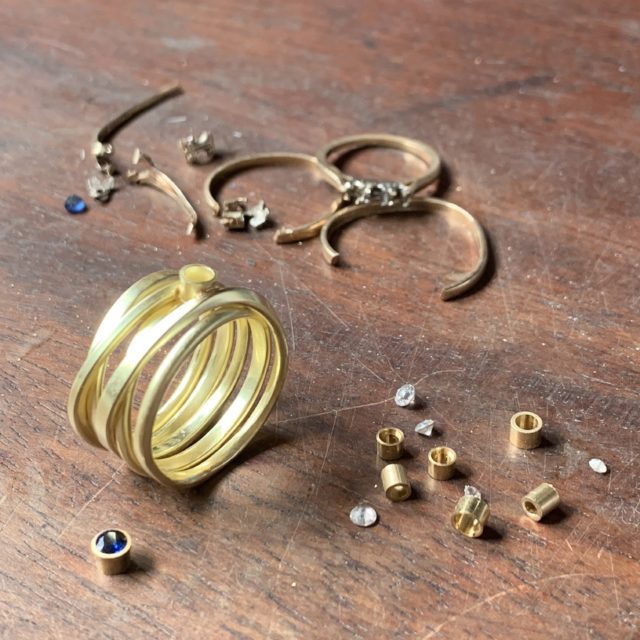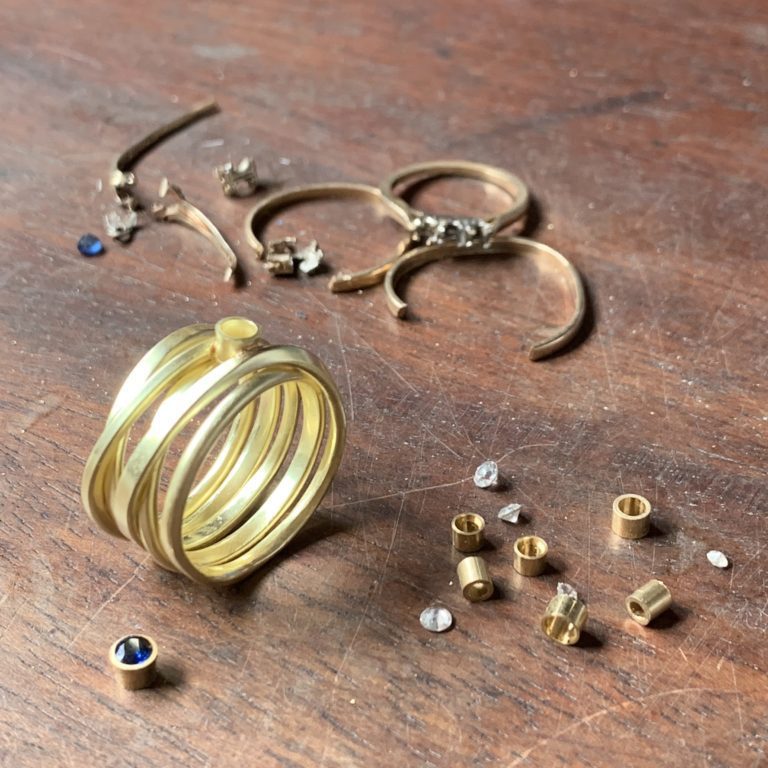 Gemstones
I use the utmost care and skill in extracting your stone from its current setting, and re-setting it into this custom-made ring for you. 
I can re-set your stone(s) whether it's in a ring currently or not. However, there are some things you should know ahead of time.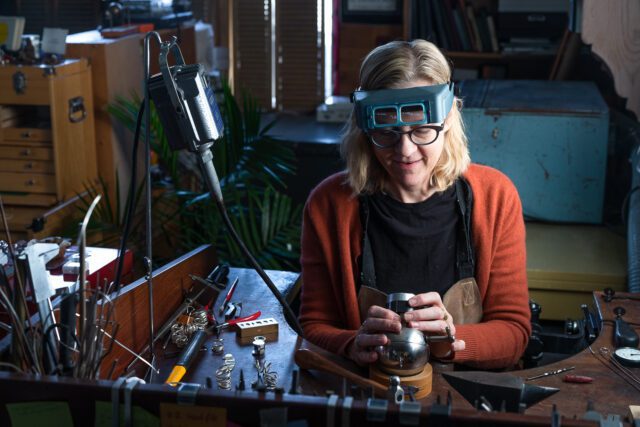 La réutilisation d'une pierre peut être difficile sur celle-ci. Imaginez que c'était votre maison - de nos jours, une maison peut être récupérée et déplacée vers un nouvel emplacement. Mais s'il y avait un problème avec la maison au départ, la relocalisation pourrais être susceptible de causer quelques bris.
I guarantee that
 I will apply skill and love to the rebirth of your ring.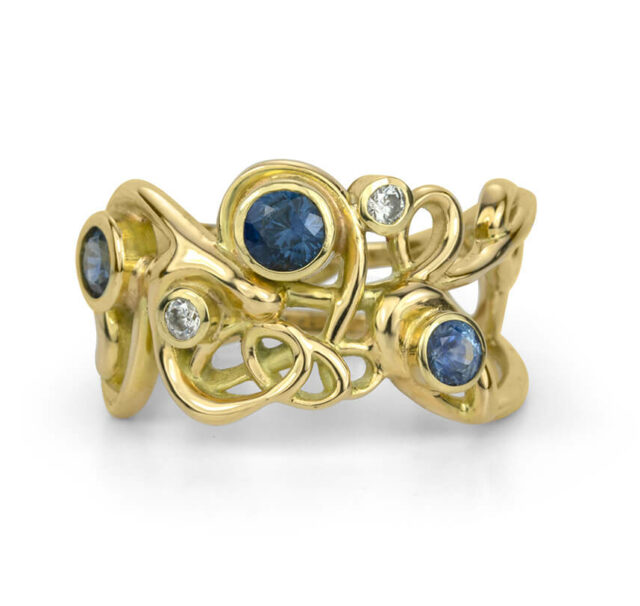 Vous voulez discuter du relooking de votre ancienne bague?
Contactez-moi pour
organiser une visite a mon studio à Halifax.

Si vous ne vivez pas dans la région, nous pouvons travailler ensemble a distance. Vous pouvez poster sécuritairement vos matérieux à mon studio sans préoccupation.
Voyez ici quelques exemples de relooking