Come into my studio in Halifax, Nova Scotia, to see me about having your heirlooms appraised in a trusted environment.
What is a jewellery appraisal?
A jewellery appraisal is a written professional opinion of the authenticity, quality, design and approximate value of a piece of jewellery. It is used for retail replacement, probate or estate. Appraisals are independently and impartially prepared by a qualified appraiser. They set forth an opinion of defined value, as of a specific date, supported by the presentation and analysis of relevant market information. Since it is an "informed, professional opinion", there can be variations between appraisals – even more so depending on its purpose.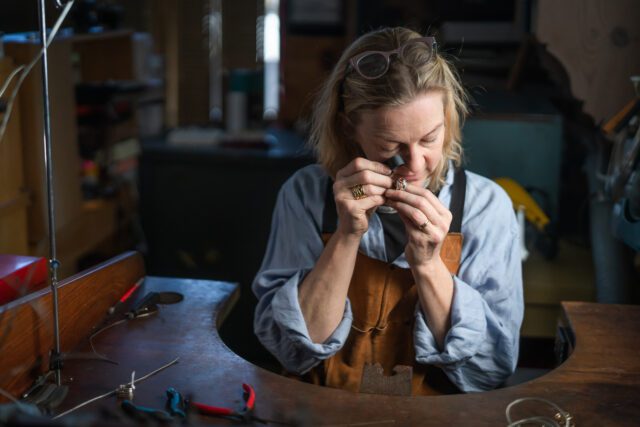 Types of Appraisals
An appraisal for Retail Replacement Value, used for the purpose of securing insurance, is most common. It determines how much it would cost to have the same piece purchased or re-created locally.
Less common (and generally lower) is a Fair Market Value appraisal for a legal settlement, probate, taxation, or charitable donations: the maximum price this piece could be sold for in an open market. In Canada, Fair Market Value is a legal term defined by Revenue Canada.
What is a Certified Appraisal Professional–CJA® (CAP)?
The appraiser requires a wide spectrum of knowledge, education, skills, tools and resources. The Canadian Jewellers Association (CJA) has established a set of requirements and a series of practical and theoretical examinations that test the appraising skills of jewellers and gemmologists. 
My gemmologist and diamond buyer is a GIA Graduate Gemmologist and Fellow of the Canadian Gemmological Association. She holds the designation of Canadian Accredited Jewellery Appraiser with the Canadian Jewellers' Association; one of only 35 appraisers in Canada with this recognition.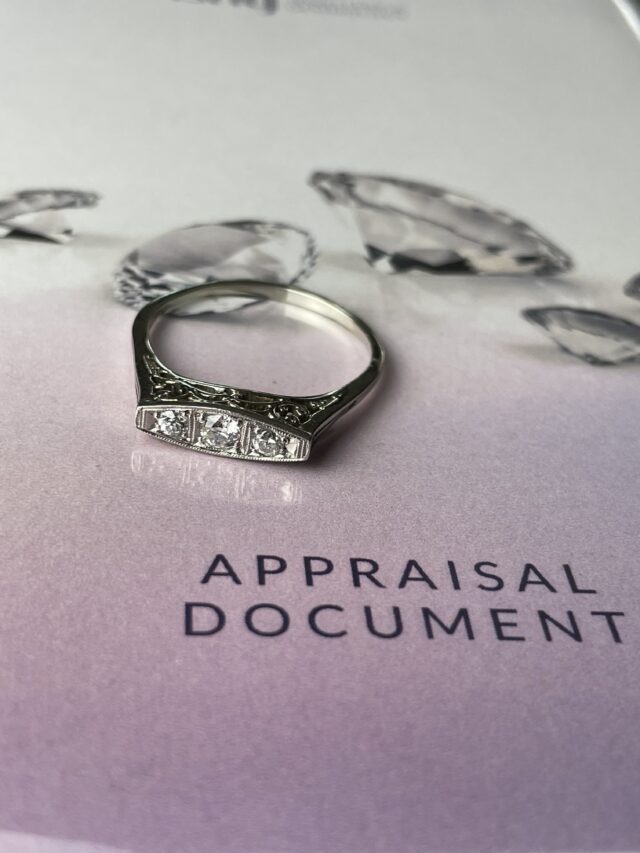 What to expect
Once you drop your pieces with me, your appraisal will go into a queue. As there may be others ahead of you, you should expect up to two weeks for it to be completed.
With fluctuating gold prices, appraisals for insurance purposes should be renewed every 3-5 years. Up-to-date, professional appraisals will help to avoid being under- or over insured in the event of a claim.
Appraisals are $80 plus tax.