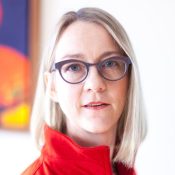 How is jewellery made? Fabrication
As explained in my last article about casting, some designs lend themselves to being created in wax and then being cast from molten metal. Other designs are better suited to being made directly from sheet or wire of precious metal; this process is called 'fabrication'. Being skilled in both techniques is particularly important when creating custom projects in consultation with clients directly.
Precious Metals Fabrication Techniques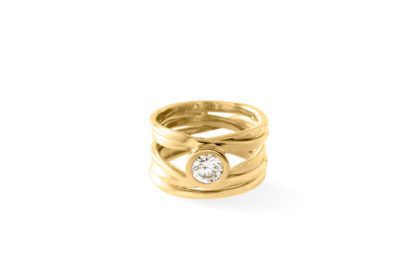 Many goldsmithing techniques manipulate precious metals directly: forging, for example, means changing the shape of a solid metal object, generally by the blow of a hammer – similar to blacksmithing. This can be done hot or cold.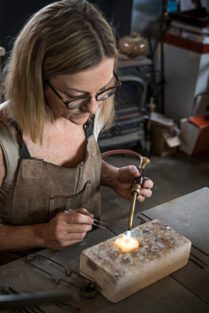 Other, more gentle ways of manipulating metal are also applied: sawing, drilling, bending, and of course soldering. Joining techniques such as riveting or the building of hinges are called 'cold-connecting". Each such technique effects the design, feel and look of a piece of jewellery.
In most cases, all of the above techniques will be applied at one point or another in the hand-crafting of a piece of jewellery, (sometimes in combination with casting). In the making of my rings in the Onefooter Series, for example, I will first forge the wire, thus changing its shape along the one-foot length of sterling silver or 18k gold. This length is then sanded and polished, before it is wrapped around a mandrel again and again to create a ring shape. The ends are soldered and then made to disappear by way of filing and sanding.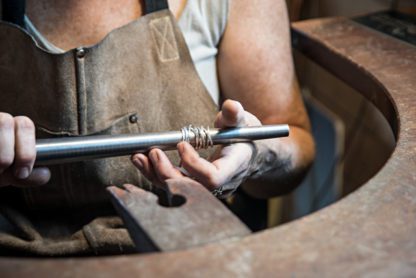 Building a home for a stone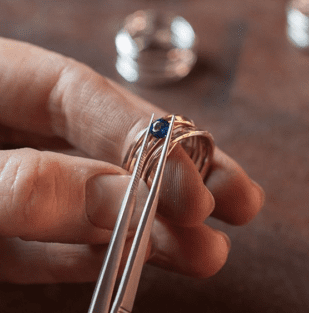 If a stone is to be applied, a narrow strip of gold, the length of the circumference of the stone, will be sawn out of a sheet. This length is bent and soldered to create a 'bezel' – which will surround the stone. For a full or half bezel, a 'seat' will be created for the stone inside this tube shape – either by adding gold wire along the inside of the bezel, or by cutting away material to create a 'step' inside. Every aspect along the way has the be executed with exact precision, or the stone will not sit well on top of the ring, or inside its bezel.
Now it is time to find a placement for the bezel on the ring – it can take a long time of filing and grinding to create the exact 'nook' for the bezel atop each ring. Just like in casting methods discussed in the last article, now begins the lengthy process of clean-up: the entire piece must be meticulously sanded and polished, before the stone can be set. At this point the piece may undergo a hardening process of the precious metals by way of being placed in a rotary tumbler for several hours. The setting of the gem is in a way the most enjoyable and delicious of the processes, and happens at the very end, when everything else is taken care off.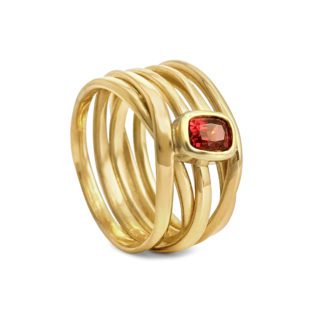 What else would you like to read about? Drop me a line or give me a call if there is something about goldsmithing which you'd like to find out more about. I will be delighted to share.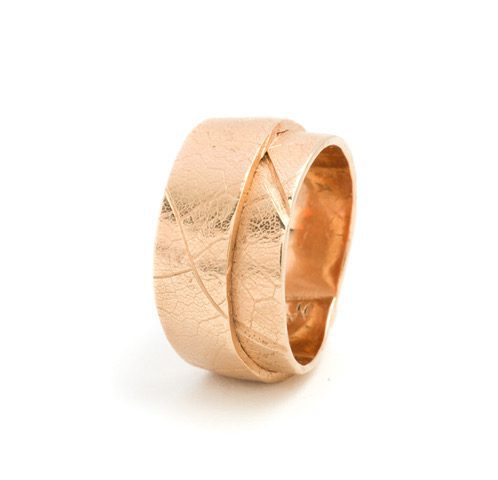 Interested in creating a unique piece, an engagement ring, or any kind of other creation? Contact me about your own custom project!