Oh my goodness, it's been so long since I wrote. I had told you about three of the one-of-a-kind pieces I create for [email protected], but I have yet to tell you about the last two!
The first is a necklace which I titled 'Frankfurt, Germany'. It's made from square wire, but in round shapes. I love that juxtaposition, and often find myself playing with it: square and round.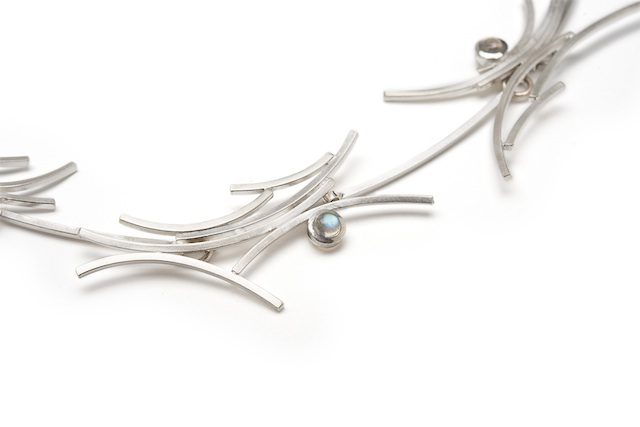 I was partially inspired by a very unusual cobweb I saw on a freezing cold morning in that very city: Frankfurt (I'll post that photo in a couple of days).
Having family in Germany, I have flown in and out of Frankfurt many times. The necklace talks about the flight paths into and out of that major European hub.
The last piece is very different, and talks about a very different city: Varanasi, India.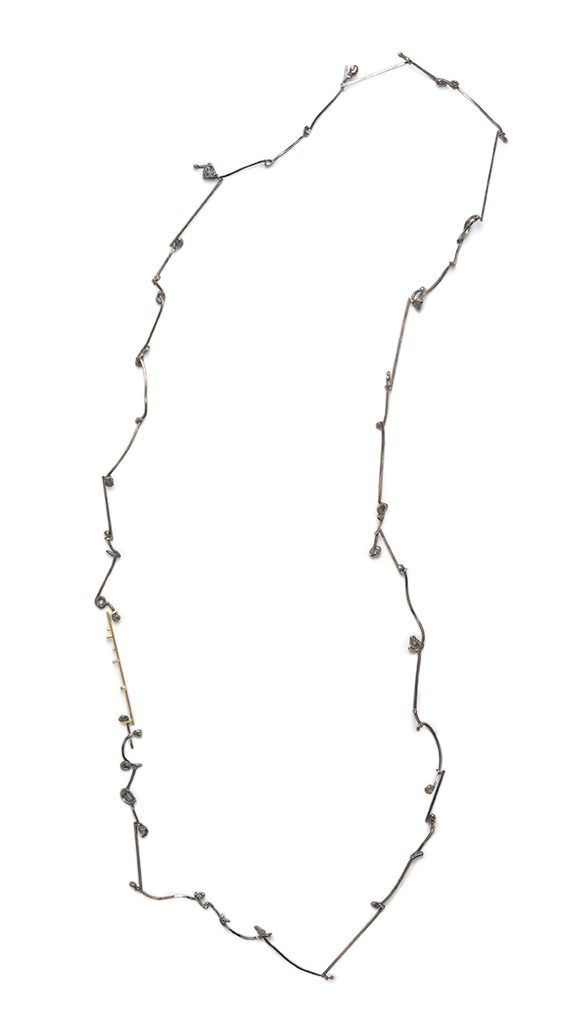 Varanasi is a very holy city to the Hindu faith – people go there to purify in the river Ganges, and they go there to die, which makes for a pretty intense experience when visiting. The trek to the banks of the rivers sends you through a myriad of small winding alleys. In the crooks there is always something happening: someone selling chai, someone selling incense, a silversmith hammering religious implements out over an open flame in amazing intricacy.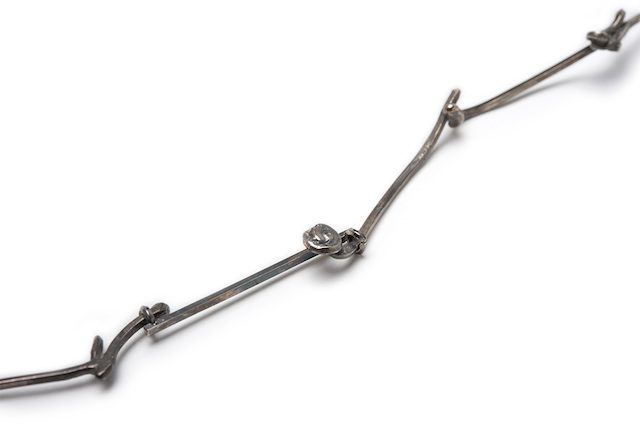 Each of the links in this necklace represent sections of that path to the river. Only one link represents the other face of Varanasi: the richness of its gold and brocades, and of its diamond trade. I set rosecut rough diamonds, as well as brilliant cut clear diamonds into the piece – this shows the variety of the rapidly changing economic situation in India.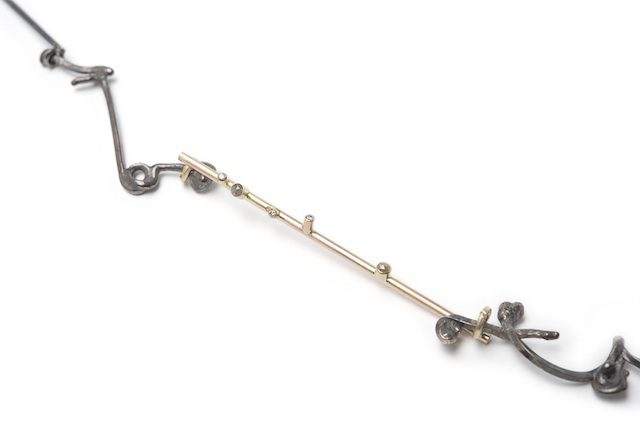 Creating five completely new pieces for the exhibition at [email protected] was draining and exhilerating. I look forward to taking each series further now, seeing where each might take me, or I it!