Thanks to a grant received by Arts Nova Scotia,  I was able to attend an intensive workshop with internationally renowned artist and teacher Ruudt Peters in the Dutch countryside last week. The workshop aimed to explore self image of the maker/artist/jeweller by way of a series of tightly packed and rapidly paced assignments and investigations. And that, it did!
I have a lot to say about it, which I will probably break down into several posts over the next while. It was a very intense and powerful experience.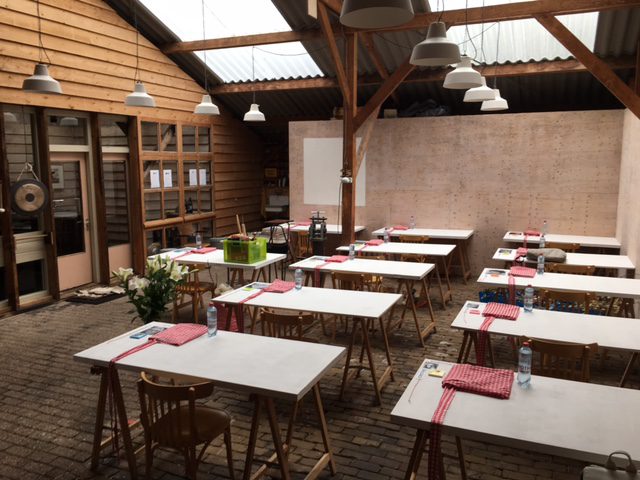 The workshop was attended by 12 participants from eleven countries: USA, Australia, Belgium, Croatia, Mexico, Turkey, China, Romania, The Netherlands, England, and Canada.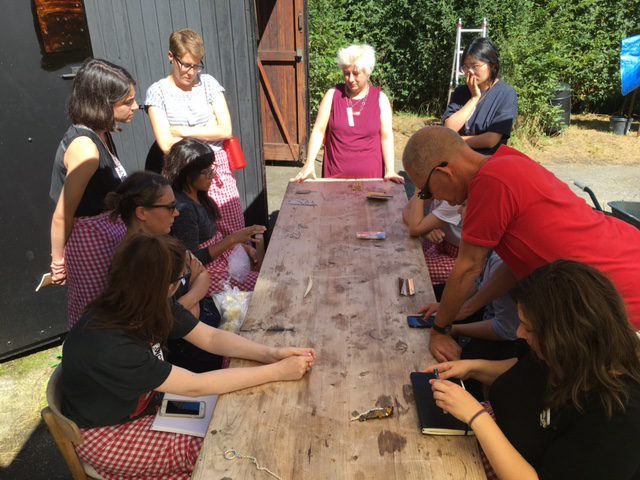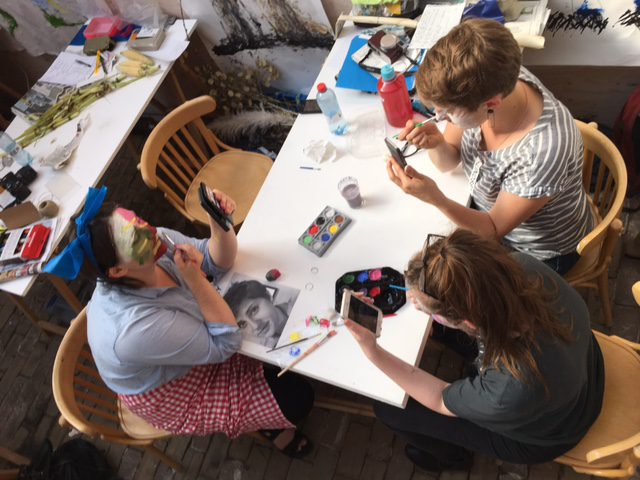 Ruudt Peters' summer studio is in the Dutch countryside. Students were asked to remain offline and not be in touch with the outside world,  throughout the entire week. This aided hugely in focussing the work. Every morning's vipashyana meditation session and short bike ride along the dyke of the Maas river to the studio cleared the head, and then work began immediately.

A variety of assignments (targeting the subconscious, as we later found out)  were given in rapid succession all day, ending at 8pm, followed by communal dinner: each one a long and very intense day!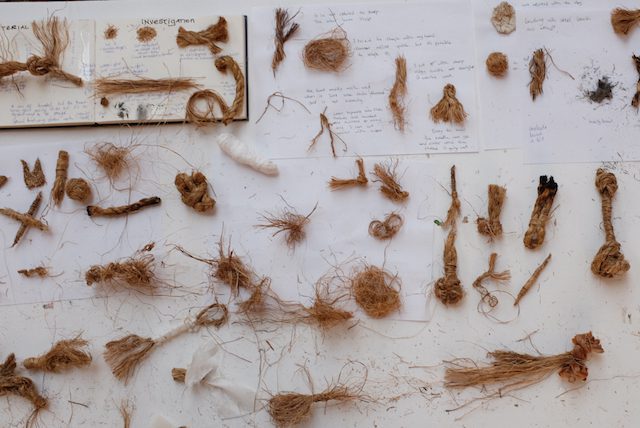 On the last afternoon, the workshop ended with final evaluations. Each participant was given a full and honest review. For me, it was one of the most intense experiences I have every had.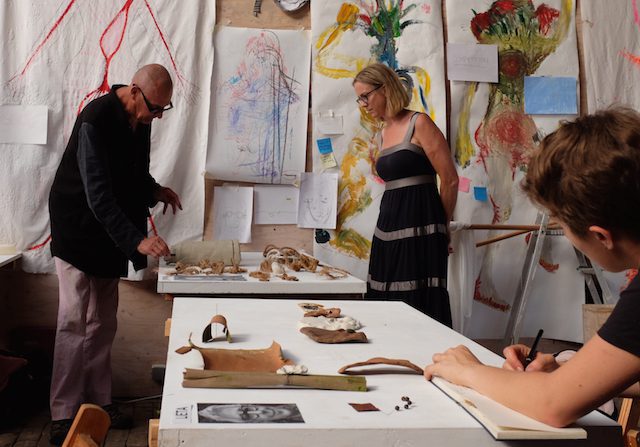 Then, each student was given an assignment going forward, to make a specific number of pieces in a set amount of time, based on what issues Ruudt Peters had seen arise during the week. Finally, each was asked what she had learned, and how she would take this forward into her practice.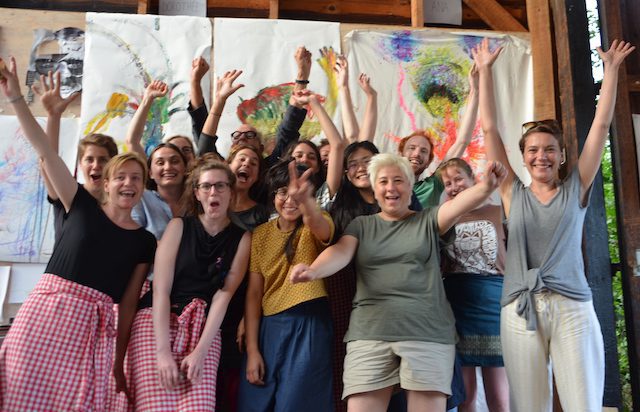 We worked hard and we learned a lot. There are a lot of photos on Ruudt Peters' Facebook page. I will write more soon. I just landed back home last night.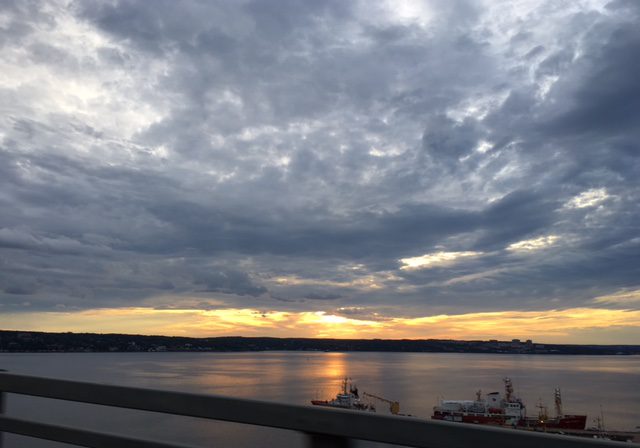 What a great experience.
I hope that you have had a good summer, and that the entry into the next season goes smoothly for you. Talk again soon.
xo
Dorothée