It is pretty amazing to me: the human tendency to get attached to physical objects.
I recently had a lesson in this, when my most beloved shoes died. I have worn those things through almost any weather here in our Atlantic Coast climate; they do ok even in snow. They are easy to slip on and off when entering a shrineroom, or during archery practice, or when I take the endless daily trips from the studio to the house and back, traipsing through my backyard and not wanting to drag mud into the kitchen. 
I just would not believe that it was time to let them go. They were like trusted friends. But look: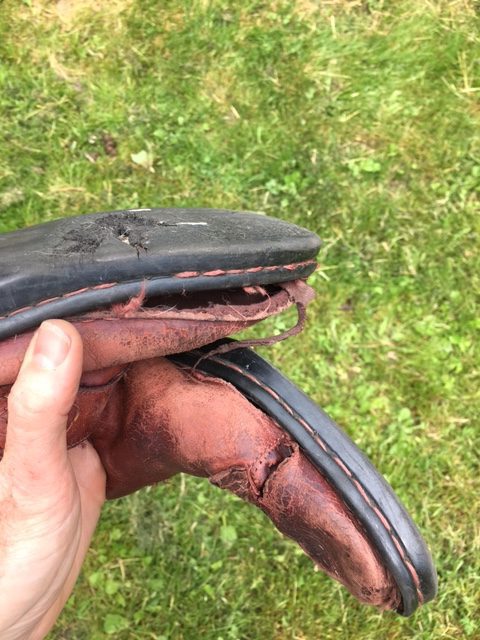 The sides had come apart, the bottoms were worn out, the nails were literally coming through the bottom right into the soles of my feet.
Yet I continued to defend them, continued to wear them.
You know, now that I write this, I can't help but realize how good an analogy this is for the abusive relationships I spent so much time suffering under. Or in. Partially as a result of my own choice. My own inability to realize and truly see, admit that they were worn out, that they let in the snow and rain on the sides, and that the soles were worn through and their nails were coming through, puncturing my skin. Yikes.
It took a lot of time, a lot of work, a bit of therapy, a couple of truly amazing people in my life (Thanks Don, Merci Philippe, and Thank You to the Love of my life Sam!),  and a lot of courage, but at some point I realized I was ready for a new pair of shoes. So to speak. That I deserved better.
I love my new shoes. I feel they support me much better.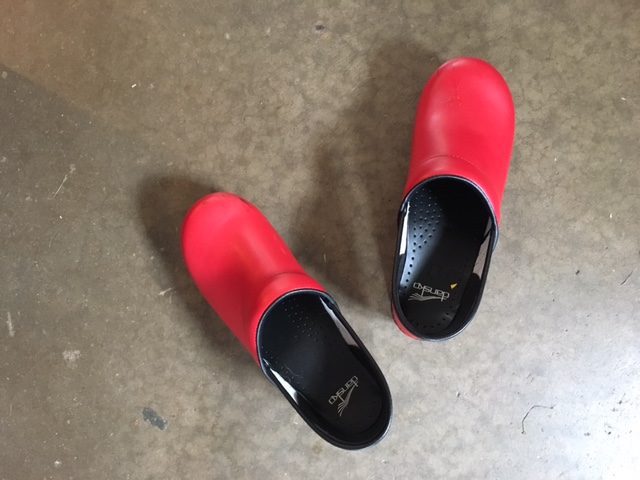 So interesting: when I started this post, I really thought I was just writing about shoes. This is the beauty of spontaneity.
Come to think of it: I design the same way.