---
I am delighted to introduce a new design of earrings this summer, which will launch Coast-to-Coast this weekend! First, at the CraftNS show in downtown Halifax (Victoria Park, corner Spring Garden and South Park Streets):
Friday, July 20 – 10am to 8pm
Saturday, July 21 – 10am to 6pm
Sunday, July 22 – 10am to 5pm
and then August 3-6 and 10-12 at the Harmony Arts Festival in West Vancouver
Fridays •  2pm to 9pm
Weekends • 11am to 9pm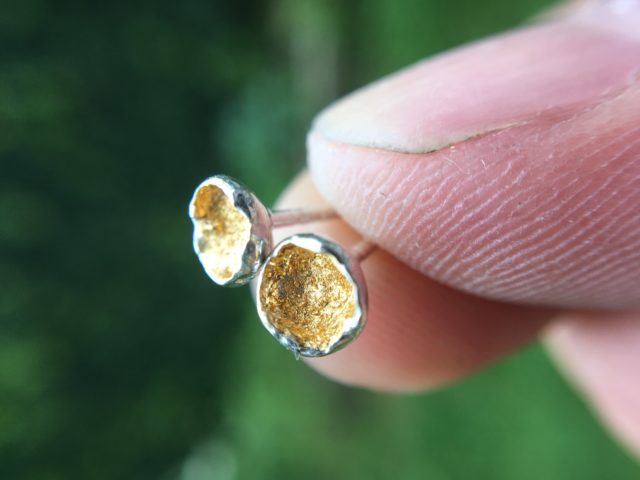 These small stud earrings were inspired by space – galaxies and black holes. Even as a child, I was fascinated by the scale of things. I often imagined being a tiny speck inside a huge being, and then thought about each tiny blood cell inside my own body.
These earrings to me highlight that idea: in them, you could see an entire universe, yet they are tiny. They might be a black hole, holding all of space inside of them.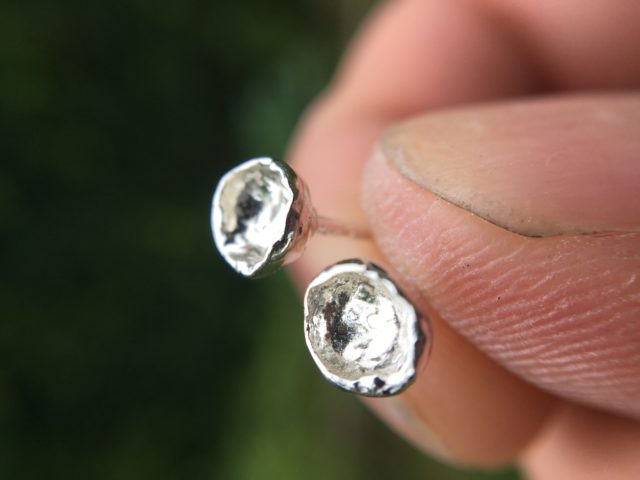 I hope that they will delight you! Come see them on the East Coast or the West Coast this summer. And they'll be on the website soon.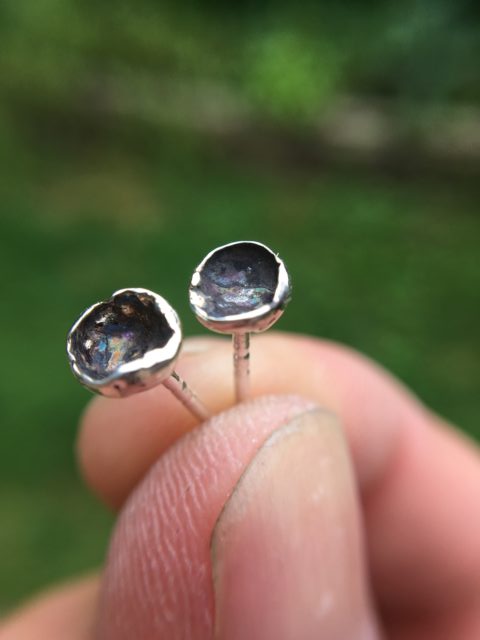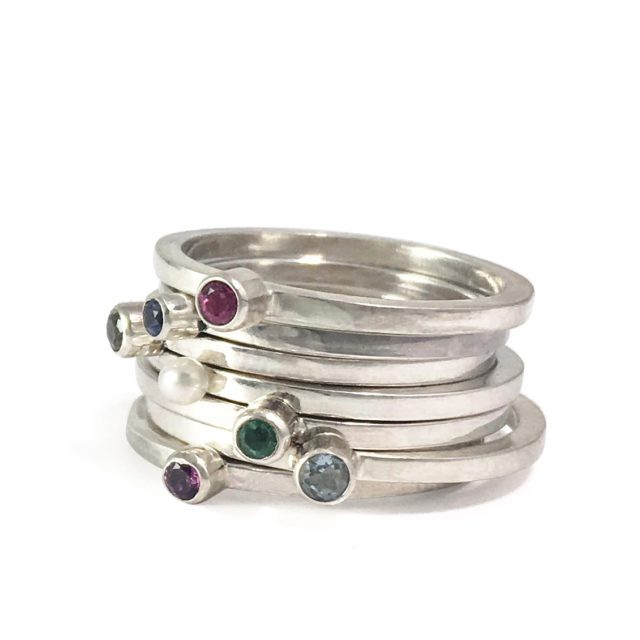 Of course I will have with me again more 'bling rings' in the Onefooter Series – lots of special gems. I have not had a chance to update the website – come see for yourself!
I am also finally bringing Onefooter hoop earrings. And of course the Apprentice Series rings containing genuine birthstones for every month. These are a great steal right now – don't miss the opportunity!